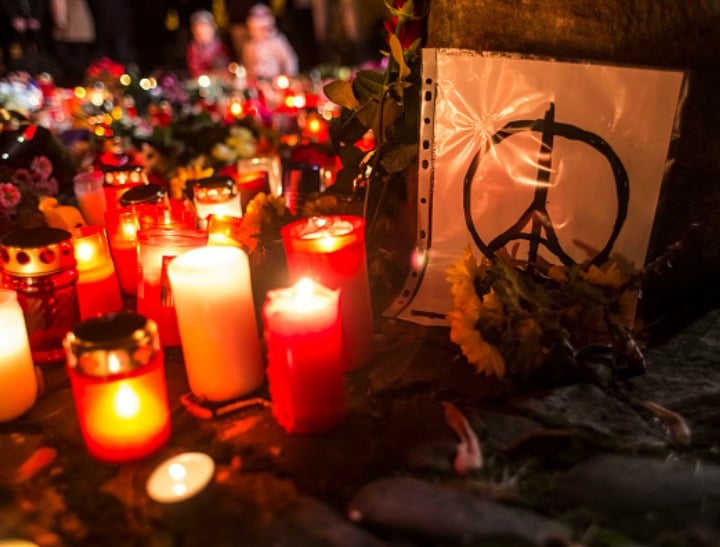 We've rounded up all the latest stories from Australia and around the world – so you don't have to go searching.
1. Paris attacks: Melbourne woman narrowly escapes injury by hiding and 'pretending' to be dead
A Melbourne woman has narrowly escaped injury in the Paris terror attacks, that killed 129 people and injured more than 350, by hiding and pretending to be dead.
Melbourne woman Sophie Doran, 30, was with a friend at the Bataclan concert hall, watching a rock concert when attackers opened fire with semi-automatic weapons.
Ms Doran's friend was shot in the attack as he stood beside her, but he has since been released from hospital.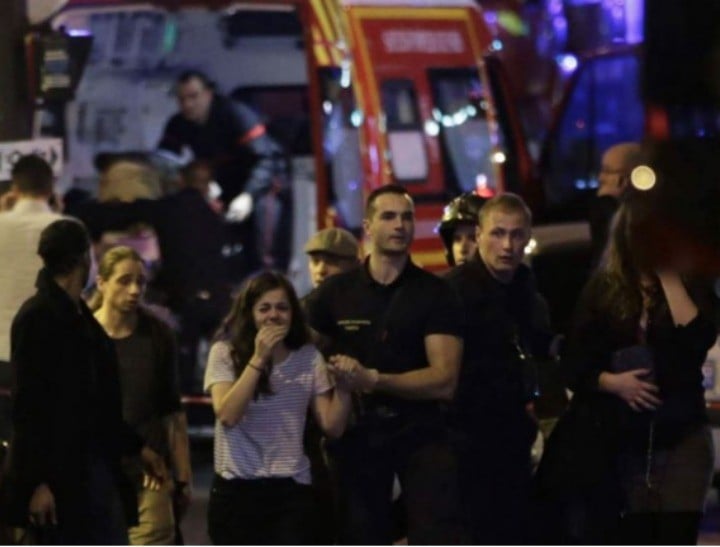 Ms Doran's father, Michael Doran, said his daughter cried over the phone when she recounted the event.
"From what she tells me, the carnage as it's described and the bloodbath seems to be an accurate reflection of what they all saw in there," he said.
Mr Doran said his daughter told him she and her friend hid under the backs of the chairs and pretended to be dead for about half an hour until police arrived.
"It was a horrible thing, but I'm just pleased my daughter's alive, my sympathies go out to those people whose daughters and sons and brothers aren't alive."
Tasmanian teenager Emma Grace Parkinson is recovering in hospital after she was believed to have been shot in the terror attacks.
The 19-year-old from Hobart had been living in Tubingen, Germany, and was believed to be holidaying in France.
This post originally appeared on ABC News.

2015 Australian Broadcasting Corporation. All rights reserved. Read the ABC Disclaimer here.
2. Tiahleigh Palmer mourned at emotional funeral service.
 Hundreds of individuals have gathered at the Anglican Maori Mission church hall, the Gold Coast, to commemorate murdered 12-year-old school girl, Tiahleigh Palmer.
Crowds of people flooded the church in memory of Tia, whose death is still being investigating, with members of the public spreading out onto the veranda and footpaths.
Funeral celebrant, Rodney Schafferius, remembered Tia as a young lady who was taken too early from our Earth.
Hundreds attend 12yo Tiahleigh Palmer's funeral dressed in her favourite colour Pic: AAP https://t.co/v8Qy2L0kJT pic.twitter.com/UOIk5O9ZFN

— ABC News Queensland (@abcnews_qld) November 14, 2015
"Family and friends spoke of Tia as a young lady who loved her music and dance," said the celebrant. "But her greatest role was simply this; a daughter, a sister, a granddaughter, a niece, a cousin, and a friend." Mourners at the service wore purple shirts that read, "In loving memory of Tiahleigh". Following the service, a collection of purple balloons were let go for Tia. School chaplain of Marsden State High School, Tia's former school, has spoken to the Gold Coast Bulletin, reporting that the school has been irreversibly changed since her death.
Hundreds of mourners backed a community hall south of Brisbane to farewell schoolgirl Tiahleigh Palmer. #9News pic.twitter.com/WnXuFc6WsV — Nine News Sydney (@9NewsSyd) November 14, 2015
"Our school will never be the same place. Tia has left her fingerprints on each one of us, and while we grieve, we are stronger for having known her," the chaplain said.
Tia's body was found on the banks of the Pimpama River on Thursday, November 5.
She was last seen at 8:10am, six days earlier, leaving for school.
If you have any information regarding Tia's death, please contact CrimeStoppers on: 1800 333 000.
3. Elderly couple found dead together in a reported "suicide pact". 
An elderly couple, Peter and Patricia Shaw, both aged 87, were found dead in their Brighton home, after allegedly completing a suicide pact.
A spokesperson from the Victorian Police have confirmed that their joint deaths are not being treated as suspicious, following the discovery of the their bodies by family members.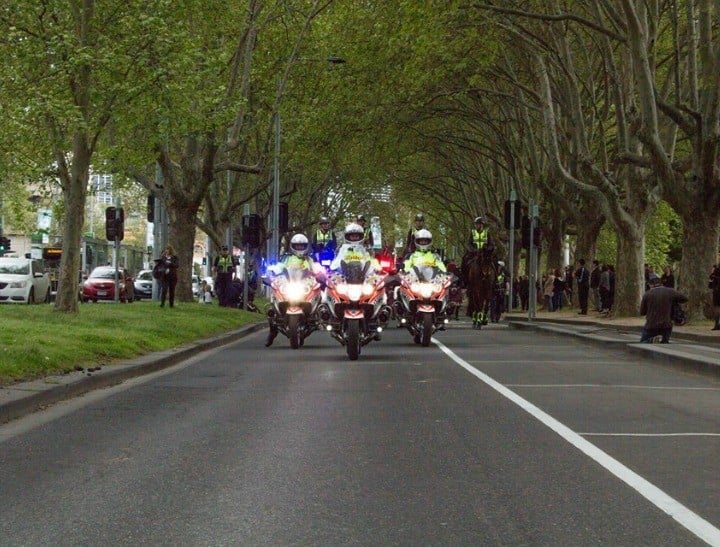 The Age is reporting that the pact was first conceived in 2007 after Mr Shaw, a former meteorologist, wrote to the newspaper about the planned suicide.
"There are thousands of us that plan to enter the Big Sleep at a time of our choice. We are mostly not religious, but we are sensible, mature, perfectly in control, good and responsible citizens," Mr Shaw wrote.
"Our reason for suicide may be anticipation of pain and incompetence, but quite likely just a sense of a life accomplished and coming to a conclusion."
He further elaborated that the couple were not interested in receiving palliative care and resented "do-gooders" who prevented individuals from ending their own lives.
"Their activities are illegitimate interference with our liberty and autonomy in a matter most central to our life."
Executive Director of Exit International, a voluntary euthanasia research group, Fiona Stewart, spoke of the couple's death stating that they were not depressed, but the decision was a "considered, well-informed decision".
Police will still be preparing a report for the coroner.
4. Children at-risk of shopping trolley misuse. 
Concerns are increasing about the misuse of shopping trolleys, which are causing a number of traumatic injuries for young children.
Monash University has released a study that identified 722 Victorian children were recorded in emergency departements between 2006 and 2012 as a result of shopping trolley-related injuries.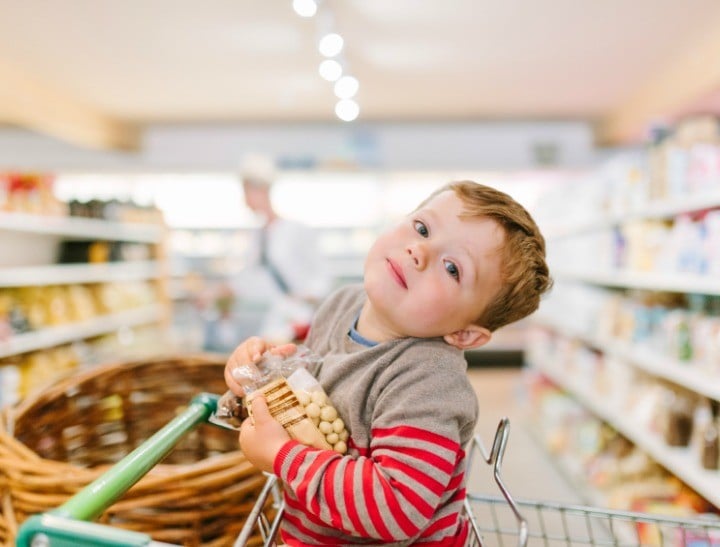 The report also found that the most at-risk age group were two-year-olds, and that the majority of injuries were caused by falls, or being crushed by the trolley.
Christine Erskine, the executive officer of Kidsafe NSW, has urged parents to treat trolleys more carefully.
"You should treat trolley like a car, there's a seat belt on them for a reason," said Erskine.
She also added, "Shopping with toddlers can be quite unpleasant at the best of times, so you need to minimise your risk and reduce how unpleasant it could be."
5. The most Indigenous student finish grade 12 than ever before.
According to data from the Australian Bureau of Statistics the highest number of Indigenous students will or have finished grade 12 in 2015 than ever before.
The educational gap between Indigenous and non-Indigenous Australians has been consistently too wide, but the new data suggests that progress is being made.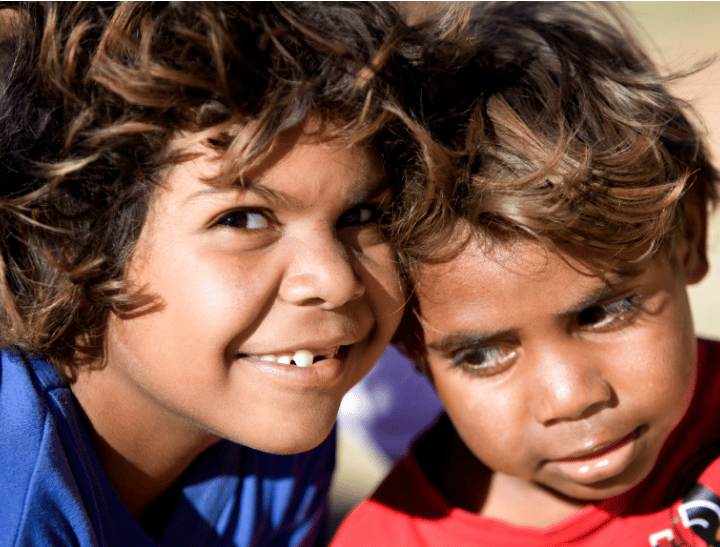 The ABS reports that for the past decade the growth of Indigenous grade 12 students has been growing, but the growth has also exceeded that of the total year 12 student numbers.
It is well-known that students who complete secondary education are statistically more likely to pursue tertiary education, employment, and collectively benefit the community.
Contributing to the growth is the increasing number of young Indigenous Australians, however the ABS states that work still must be done.
Particularly for students who live in regional areas, cultural barriers must be removed for Indigenous Australians so they can more actively pursue an education and, also accommodating language barriers.
Do you have a news tip? We'd love to hear it. E-mail us at: [email protected]
[post_snippet id=324408]