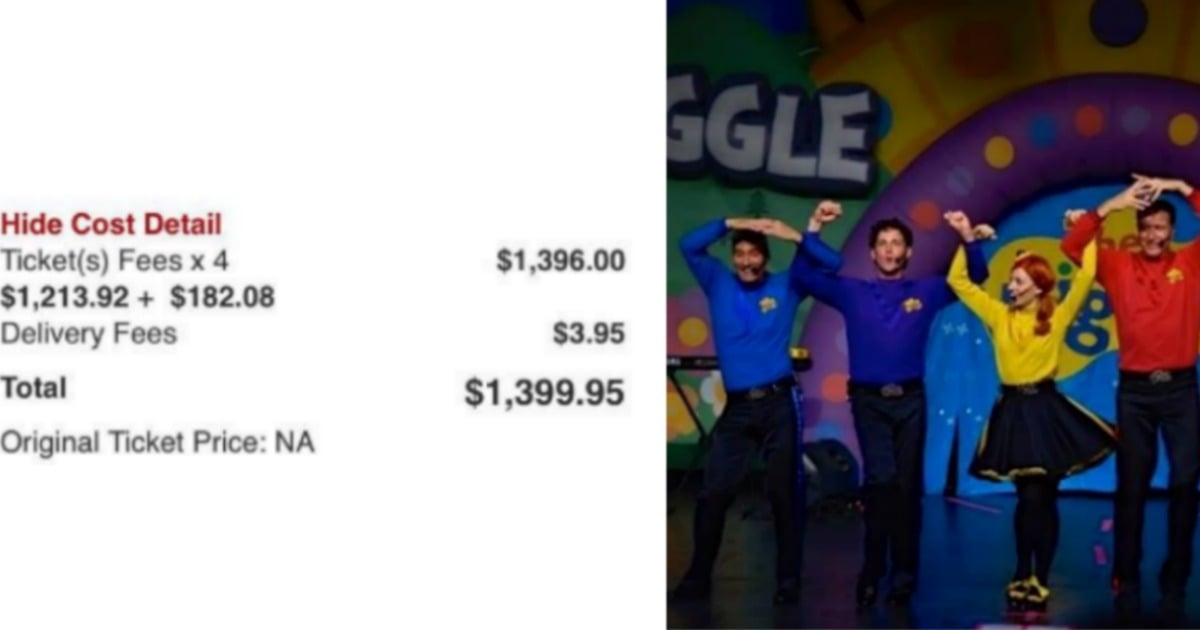 Parents are celebrating after The Wiggles took a stand against scalpers on-selling their concert tickets for upwards of $450 each, announcing a brand new new tour.
Scores of Perth mums and dads were left disappointed after tickets for the two November concerts sold out in a matter of minutes on Wednesday morning, apparently snapped up by money-hungry scalpers.
One furious father reported seeing tickets that were supposed to start at $36.60 being sold at TWELVE TIMES their original cost.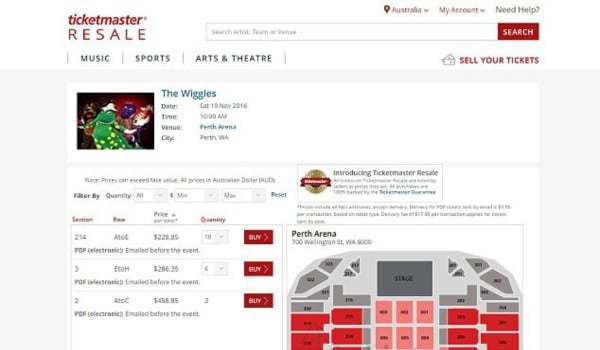 The Perth father raged at the prices being advertised on ticketing resale website.
"Wiggles tickets go on sale 10am today, premium seats for $45 each sold out by 10.05am so couldn't get any for my two and five year olds," he said.