'I think it's autism.' My wife and I heard those words a long time ago now, 13 years to be precise, but the gut-wrenching feeling never completely leaves you.
Sam was just three when he was diagnosed and the future for a time looked grim. He spoke only a few words and he could not sit still long enough to learn.
My wife, Benison O'Reilly, a contributor to Mamamia, quit her job and dedicated herself to running a home-based intensive early intervention program for Sam.
At six, he began kindergarten at a private special education primary school and we continued speech therapy and occupational therapy, eventually adding a psychologist for social skills. It was exhausting and horrendously expensive but through all this Sam continued to improve. How could we possibly stop?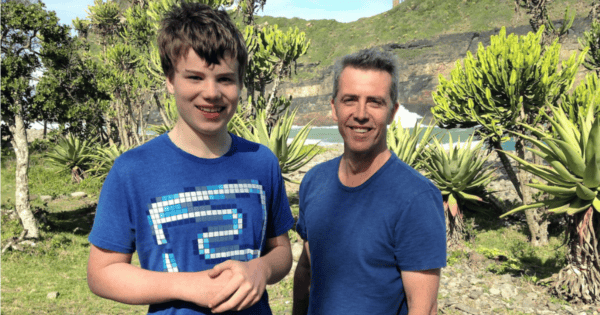 Then came high school and adolescence, typically the hardest time for kids on the spectrum. We were told Sam was too bright for special education but would struggle in the mainstream.
As always, we went for the tougher option and thanks to his amazing school — an ordinary Catholic boys' high school — and its teachers, he has done remarkably well.