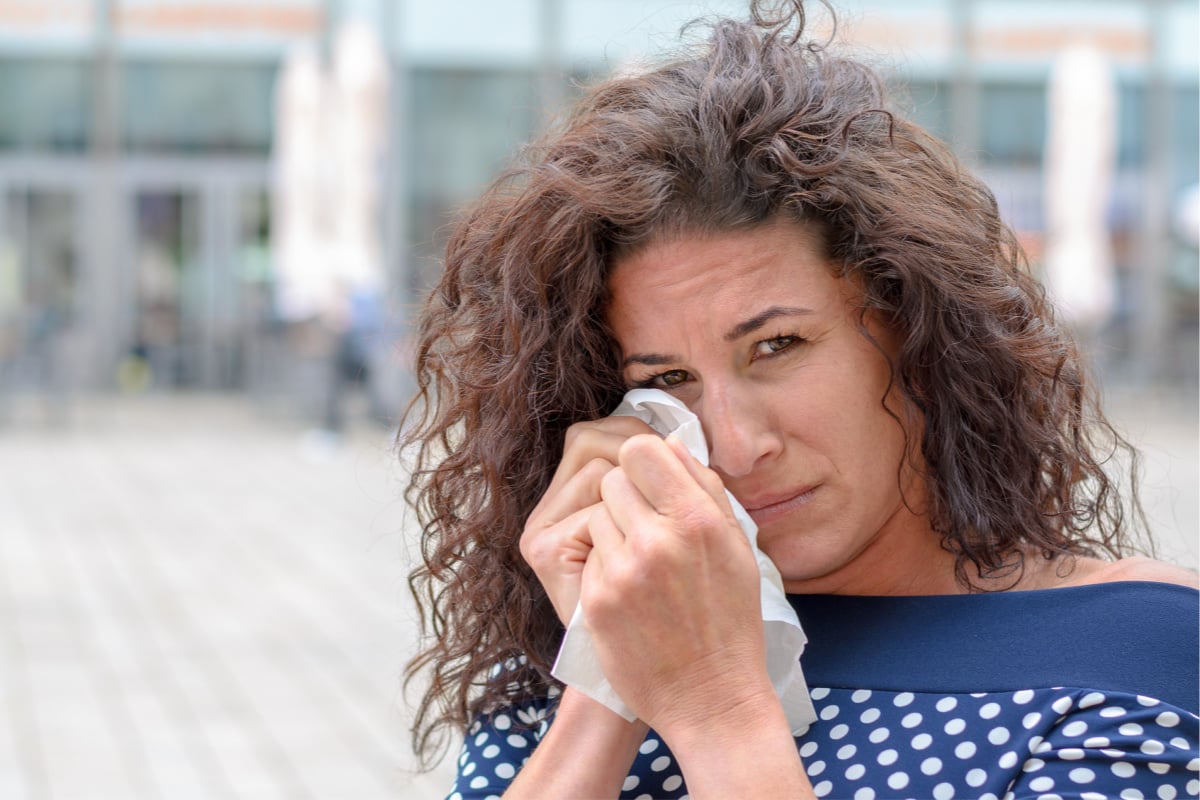 A quick survey of our friends with kids confirms that when you become a parent, you cry. And we don't just mean at milestone moments such as their first step.
No, once you have children you get emotional about all the things. A heart-warming episode of Ellen where a family gets a new house. An insurance commercial. Sobbing. 
You let it out, have a good cry and then wonder when you became so hyper-responsive. When did this suddenly happen?
Oh yes, children.
The Mamamia team confess the weirdest things that have brought them to tears. Post continues below.

The thing is, after having kids, emotions DO get intensified. You feel this love for a little being that you never thought was possible. And because of said little being, you become that much sappier towards everything. 
Mamamia reached out to 12 parents to share the random things that make them cry since having kids. Just try not to weep.
Emma
"A Telstra ad… an Officeworks ad… mostly things where kids are depicted growing up, or where a parent will die without seeing their kids grow up. Stepmom with Julia Roberts and Susan Sarandon gets me every time, because of her having a little boy, who she won't get to see grow up, but they'll have 'dream dates.' And he's so innocent and doesn't fully get it."
Cassie
"I went to a Hi-Five concert and cried when the performers came on stage. I'd been watching them for years with the kids and suddenly, they were there, and I felt overwhelmed to be seeing them in the flesh. So weird."
Klare
"Not long after my daughter was born, it was the Qantas ad when everyone was flying home from overseas. I'd burst into tears or have to change channels every time it was on. And the Kleenex toilet paper ad where they were looking for a new ambassador. Now any sad story about a kid, or a happy story too. And when my daughter was on stage doing her first callisthenics concert I was holding back tears."