1. Parents speak out: "We dropped our son at preschool. He never came home."
The distraught parents of the five-year-old boy who died after tripping down concrete steps at Southern Rise Children's Centre in Victoria, have spoken out, saying they want increased monitoring at childcare centres.
Sufiyaan Ahmad, known as Sufi, tripped on the concrete footsteps at his preschool about 4.30pm on September 6.
His mother has told Fairfax Media every morning when she wakes up, she still sees his face.
"His smile every morning was so very precious and even now he is no more. I wake up each day and I can still see his gorgeous smile."
Hafsa Qaseem and her husband Shadan say they believe that Sufi's head hit a pole when he fell.
"He had no medical conditions, he was a healthy boy," Ms Qaseem said.
"He had no marks or scratches on his face.
"We dropped him off at school and he was fine, but he never came home that night."
The family are calling for increased monitoring and security at child care centres, including a national roll-out of more stringent protocols when it comes to the safety of children and the installation of CCTV cameras in playground. They are also suggesting a buddy system to ensure no child ever wanders off on their own.
2. Parents tied teen son to his bed to stop him committing crimes.
A Melbourne mother and father have resorted to chaining their 16-year-old "wannabe Apex gangster" son to his bed at night with a motorcycle chain to stop him from committing burglaries and carjackings.
His mother told The Herald Sun that she and her husband had decided to use a heavy-duty chain to shackle the teenager.
"That's the reality of it, that's what we're resorting to," she said.
The boy, who was involved in the Moomba CBD violence in March, did not argue with his imprisonment.
His mum said the chain came out when her son had been bailed "then we could sleep at night, instead of not knowing if he's going out or not".
The teenager is currently back behind bars after pleading guilty to involvement in a police pursuit, reports The Herald Sun.
His mother wants him kept in custody but says should he be released to her she will again chain him at night.
3. Calls for investigation into foster care system after Tiahleigh's murder.
There are calls for the foster care system to be investigated by authorities following the charges over the murder of charge Tiahleigh Palmer.
Overnight more charges have been laid over the murder of Tiahleigh Palmer.
Police have now charged the foster brother of Tiahleigh Josh Thorburn, 20, with attempting to pervert the course of justice and perjury, and her foster mother Julene, 54, with one count each of perjury and attempting to pervert the course of justice.
Today, foster father of Tiahleigh, Rick Thorburn, 56, will appear in court after being charged with the murder of the 12-year-old girl. The man's 19-year-old son, Trent, will also appear in court, charged with incest, attempting to pervert the course of justice and perjury.
The Courier Mail reports police will allege that Palmer murdered his foster daughter to protect his 19-year-old son who was sexually abusing her.
Tiahleigh's body was found on the banks of the Pimpama River last November, a week after she was last seen alive when she was dropped off at Marsden State High School, south of Brisbane.
Queensland's opposition leader Tim Nicholls has said that there should be an investigation.
"It should be investigated by (the Queensland Family and Child Commission), but we need to wait and see, I think, for the results of the police investigation before commenting too much further."
4. Husband jailed for murdering partner after she ended their relationship.
A New South Wales man has been jailed for at least 18 years for bashing his former partner to death in an attack in her bed on the Central Coast.
Yesterday Ricardo Francis Dasilva, 66, was found guilty of using an unidentified weapon to murder his former partner teacher Amanda Carter, 46, in May 2010.
One of Ms Carter's three children found her mother dead in her bed.
"She had been beaten so ferociously that her face was unrecognisable," the judge said.
The court heard he had become angry over the ending of their relationship. After the split, Dasilva allegedly sent anonymous letters to newspapers and to Ms Carter's school claiming she was in a sexual relationship with a student.
"The killing of Ms Carter was brutal, premeditated and senseless" Justice Ian Harrison said.
"It was gratuitous and unnecessary. It inflicted a premature and violent death upon an innocent and much-loved mother, a well-regarded teacher and a dedicated local sporting identity."
He set a maximum of 24 years with a non-parole period of 18 years, noting there was a 'real statistical prospect' Dasilva would die in jail.
5. 70% of Australians have experienced depression and anxiety over money woes.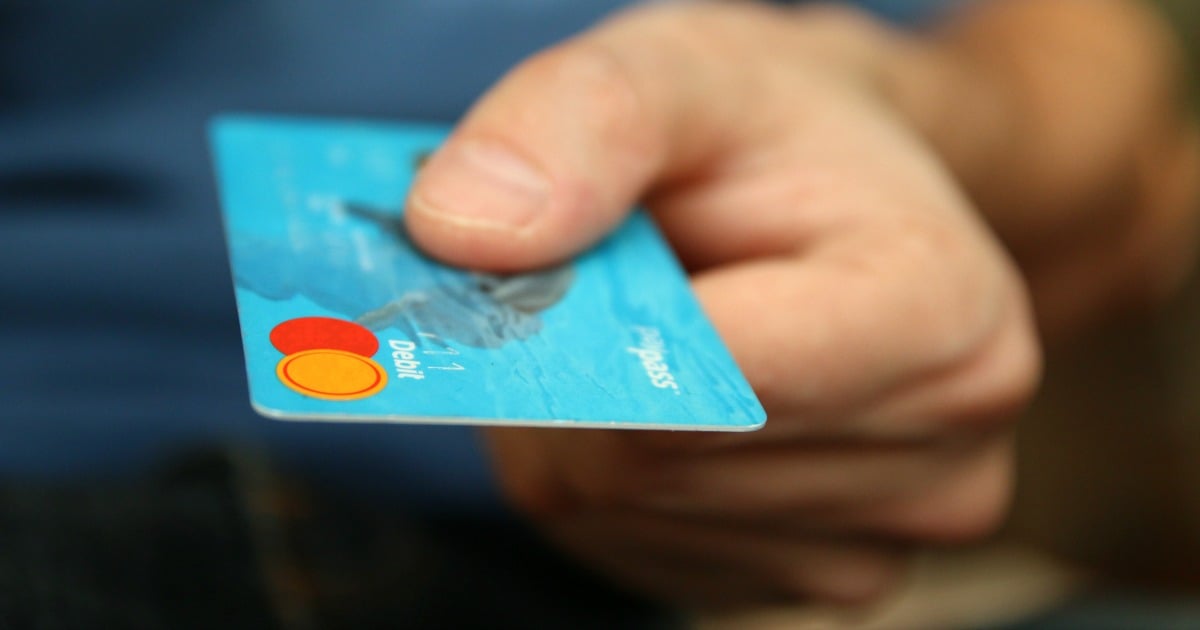 Men and women react differently to financial stress. Via IStock.
A startling study today has shown that financial pressures are a direct cause of mental health and substance abuse problems among Australians, with 44 per cent of women likely to experience depression when under financial stress.
The research released by Acorns reveals nearly one third (32 per cent) of Australians aged 25 – 44 have abused alcohol due to financial stress, while one in five (20 per cent) have turned to drugs and illicit substances.
Almost three quarters of Australians said they feel stressed about their current financial situation, with 25 per cent rating their stress level as severe, and 40 per cent admitting to experiencing financial stress regularly.
52 per cent of Australians say that financial stress is a cause of major relationship problems.
Men and women respond to financial stress differently, with money woes impacting upon women's mental and physical health, while their partners are more likely to experience problems at work or deal with stress through turning to alcohol or substances.
Managing director of Acorns Grow Australia, George Lucas, said the report should be a "wake up call" to Australians.
"These findings should act as a wake-up call for individuals, our political leaders and mental health organisations to consider the potential health issues associated with a lack of financial know-how. Financial literacy is an important part of a healthy nation."
6. Same sex couples may soon be allowed to apply for adoption in South Australia.
South Australia may soon allow same-sex couples to apply for adoption after Child Protection Minister Susan Close today introduced a Bill to the Lower House.
It contained a raft of changes to the Adoption Act 1988 and Adoption Regulations 2004, including allowing same-sex couples the right to apply to adopt a child in the state.
Currently, South Australia is one of only three states and territories that do not allow same-sex adoption, reports The Advertiser. 
Dr Close said the vote on same-sex adoption would be a conscience vote for Labor MPs.
"As is standard practice with same-sex parenting and same-sex relationships, it will be a conscience vote … (but) I'm hopeful it will go through," she said.
7. New York bombing suspect's dad "told police his son was a terrorist."
The father of the Afghanistan-born suspect in the New York bombing attacks over the weekend reportedly told police two years ago that his son was a terrorist - but later retracted his statement.
Two senior law enforcement officials told The New York Times that Ahmad Khan Rahami's father had reported his son to police as a terrorist in 2014 after Rahami was arrested for stabbing his brother.
The official said the FBI looked into the matter, but that Mohammad Rahami, retracted his comment and said he meant his son was spending time with the wrong crowd.
Do you have a story to share with Mamamia? Email us [email protected]