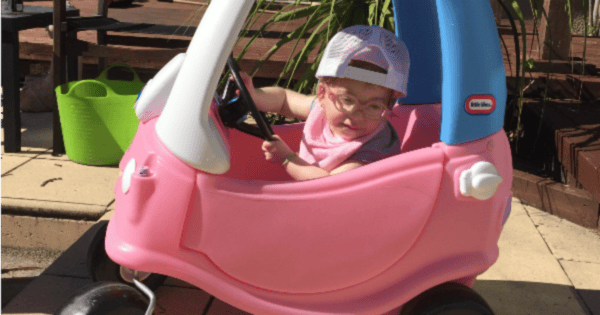 The Gold Coast parents of a severely disabled toddler are suing medical professionals who they say failed to identify and alert them to their daughter's condition during pregnancy.
According to Regan Hooker and Wayne Ball, their daughter Aria's condition of Aicardi Syndrome should have been detected during their routine 19 week ultrasound. Yet due to what they are claiming is 'medical negligence', the parents did not learn of their daughter's condition until an MRI in June 2014 when Aria was already several months old.
In papers filed in the Brisbane Supreme Court, Hooker and Ball say had they known of their daughter's condition earlier they would have terminated the pregnancy.
The couple is now seeking $2.5 million in damages.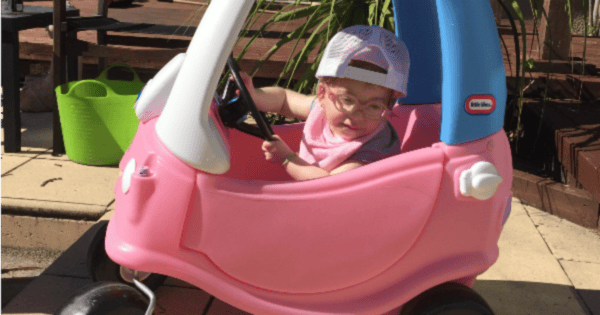 Aria today. Source: GoFundMe.
Hooker and Ball are claiming sonographer Kim Andrews and specialist radiologist Greg Duncombe of Queensland Maternal Fetal Medicine in Southport, and obstetrician Penelope Isherwood are all at fault for not warning the parents of the condition at their 19-week scan or recommending follow-up ultrasounds.