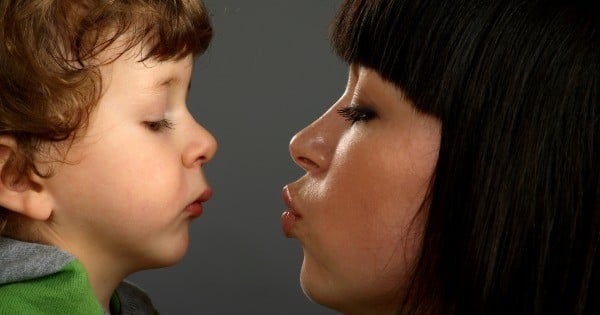 Recentley, a series of images of a mum kissing her teenage son on the lips made my brain melt.
The images, published by The Daily Mail, showed a 42-year-old midwife puckering up in various poses to her 16-year-old son.
The redheaded son is shown leaning forward into her affectionate kisses, which reportedly "only last a second or two, unless Jordan is in a more jovial mood, in which case he draws it out longer and adds a 'mwah' sound."
(You can see the original images here.)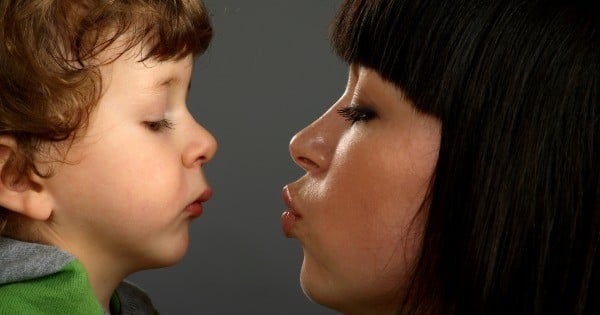 If it took you a second to compose yourself after reading that account, you're not alone. The article was sent to me by a friend with a two-word remark: "I'm… uncomfortable."
The commentators on the article were more straightforward. "Totally disgusting," wrote one.
"[K]issing small child on the lips you can easily transport bacteria," said another.
"My family were kissers too and I always found it repulsive being made to kiss them on the lips," a Mamamia reader weighed in on another post we published on lip-kissing.
Another commented: "Mouth kissing IS sexual. What is wrong with the cheek smooch?"