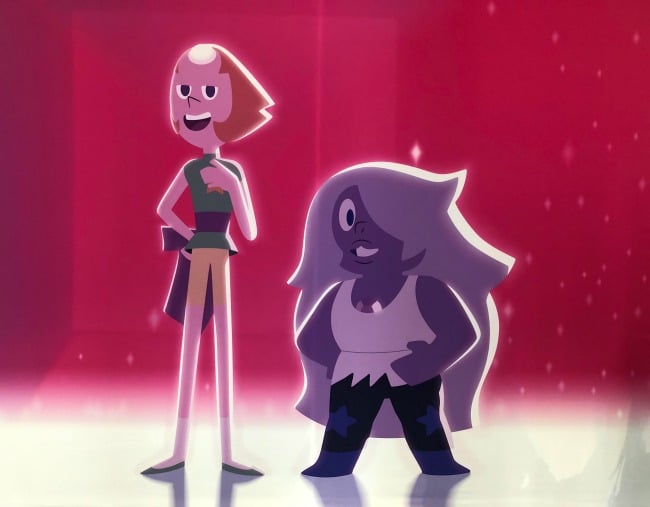 Parents, ask yourself this – do you know what your kids are watching on TV or YouTube? Not just which show, but the characters and themes of the content?
If your son or daughter happen to be into Steven Universe – the American animation from Cartoon Network with millions of cult-like fans – you've got nothing to worry about.
The cartoon, which first aired in 2013, has risen to dizzying highs in popularity. Created by Rebecca Sugar and inspired by her brother, it features a boy – Steven Universe – who lives with three female characters known as the Crystal Gems. They're a group of humanoid aliens with special powers they're able to channel through their gems. Steven (who is half-Gem) helps them protect the world in each episode.
In the six years the program it has been on air, Steven Universe has been applauded for its positive influence on children's self-esteem through both the themes within the episodes and the diversity of its characters.
Beauty brand Dove recognised this and partnered with Cartoon Network to create a series of confidence and esteem-related short animated films, aired on the network as ads.
Creator Rebecca Sugar has commented in the past about why she launched the show and her own struggles with body image.
"I created Steven Universe because I wanted the show that I never had growing up," said Rebecca. "Cartoons are an incredibly powerful medium when it comes to empathy and understanding."
"I have struggled, and continue to struggle with body confidence. I used to have difficulty eating. I took very poor care of myself, and cared only about drawing. I used to be very against beauty as a concept, and wanted to celebrate ugliness with my drawings, to find a way to show the beauty in an ugliness that I felt in myself. But I shifted my thinking around the start of Steven Universe."