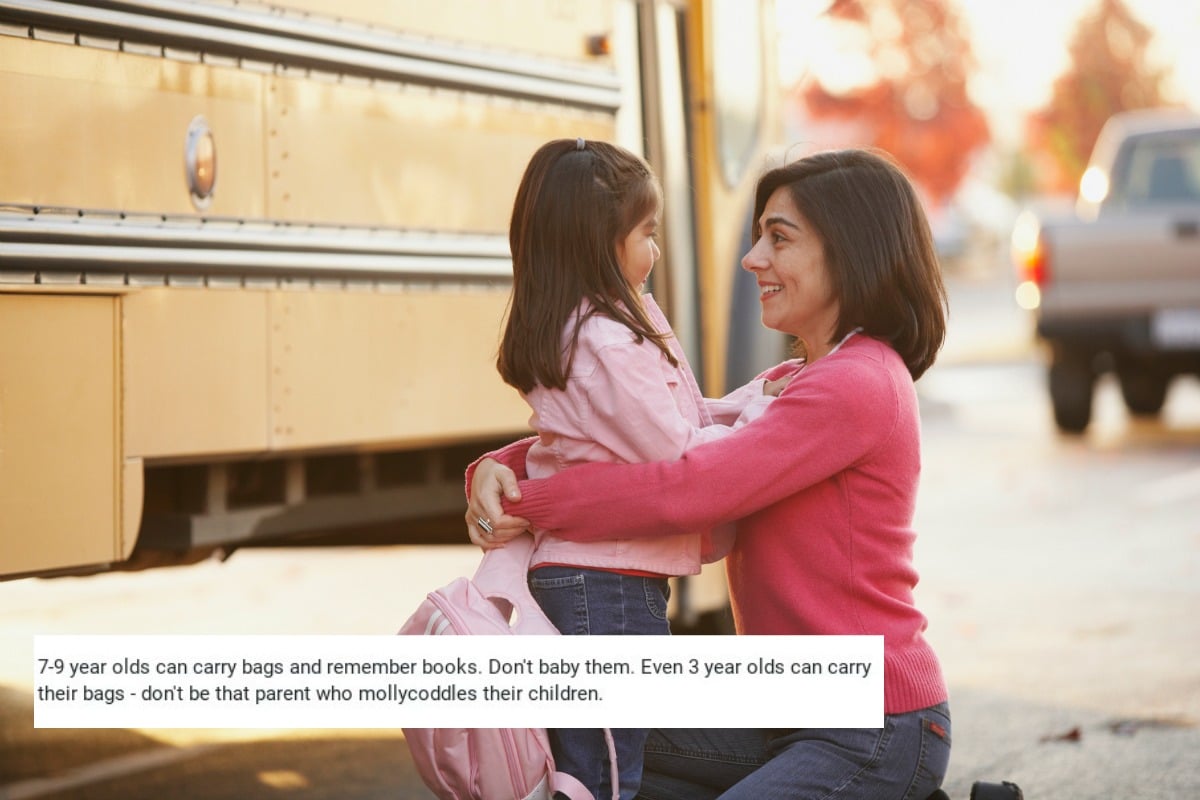 OK, I confess. I still carry my kids' schoolbags for them.
Every morning we somehow end up running slightly late, so after I've parked the car near the school, I grab their bags, tell them, "Run!" and we all race towards the school gates so we can get there just as the bell rings.
It's not that I think my kids are incapable of carrying their bags. It's just that I don't want to give them any excuse to move slowly. (I know, I know. Make their lunches the night before, blah blah blah.)
Anyhow, I started to question myself when I saw that a Year 3/4 teacher was bagging out parents like me online.
The teacher, posting on the website Mumsnet, took a swipe at parents who carried their children's bags for them, handed in notes and money, put their reading diaries and spelling books in the right places, and more.
"For goodness sake, MAKE YOUR CHILD LOOK AFTER THEIR STUFF!" the teacher wrote. "Seven- to nine-year-olds can carry bags and remember books. Don't baby them. Even three-year-olds can carry their bags. Don't be that parent who mollycoddles their children."
There are two types of mums when it comes to the school list. Which one are you? Post continues after video…
Plenty of parents, who clearly don't mollycoddle their children, agreed.