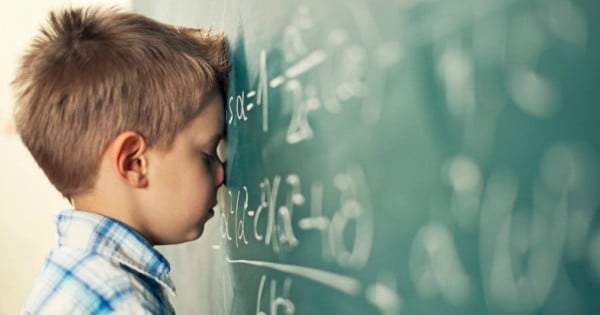 Most parents hope that their children will grow up to be intelligent – even if their perspectives differ as to what exactly 'intelligence' means. You hope your child will have the ability to learn and understand how to deal with trying situations, to think abstractly, to acquire new knowledge and skills to make a difference in their environment.
The question, of course, is how to support your child to thrive in this way. And according to new research, the key to success might be the attitude parents have towards failure.
Specifically, parents who are comfortable with failure, and focus on learning from it, pass on a healthy mindset to their children that intelligence is something that can be grown and improved. On the other hand, parents who show concern and anxiety in response to failures (e.g. their child receiving a poor test result), pass on the mindset that intelligence is a fixed characteristic, and something intrinsic to the person.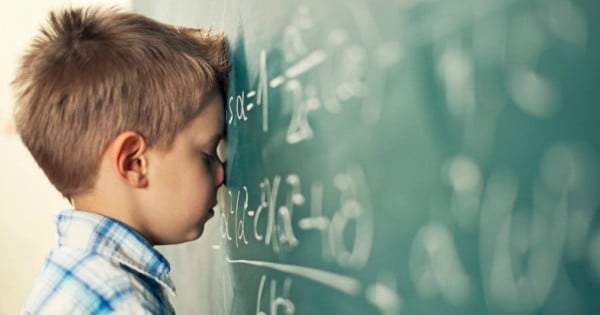 'If you believe intelligence is fixed, you're less likely to do anything to try and change it.' Image via iStock.
A new study published in Psychological Science claims that these beliefs about failure have a crucial impact on children's achievement and motivation.
In the study, researchers asked 73 sets of children and parents to answer a questionnaire designed to measure their mindsets. They responded to statements related to failure, such as 'Experiencing failure facilitates learning and growth', and statements related to intelligence, such as 'You can learn new things but you can't really change how intelligent you are.'
As expected, there was a relationship between parents' attitudes toward failure and the way their kids thought about intelligence. Those parents who believed failure to be negative and concerning, had children who viewed intelligence as fixed.
Of course, if you believe intelligence is fixed, you're less likely to do anything to try and change it. And if you believe you're innately unintelligent, you're even less likely to try. We already know that beliefs about intelligence have a profound impact on academic performance. If you split a group of children of equal ability into two different classes, and tell one that they're gifted and one that they're slow, they'll behave accordingly. The 'gifted' group will outperform the 'slow' group - regardless of their intelligence.