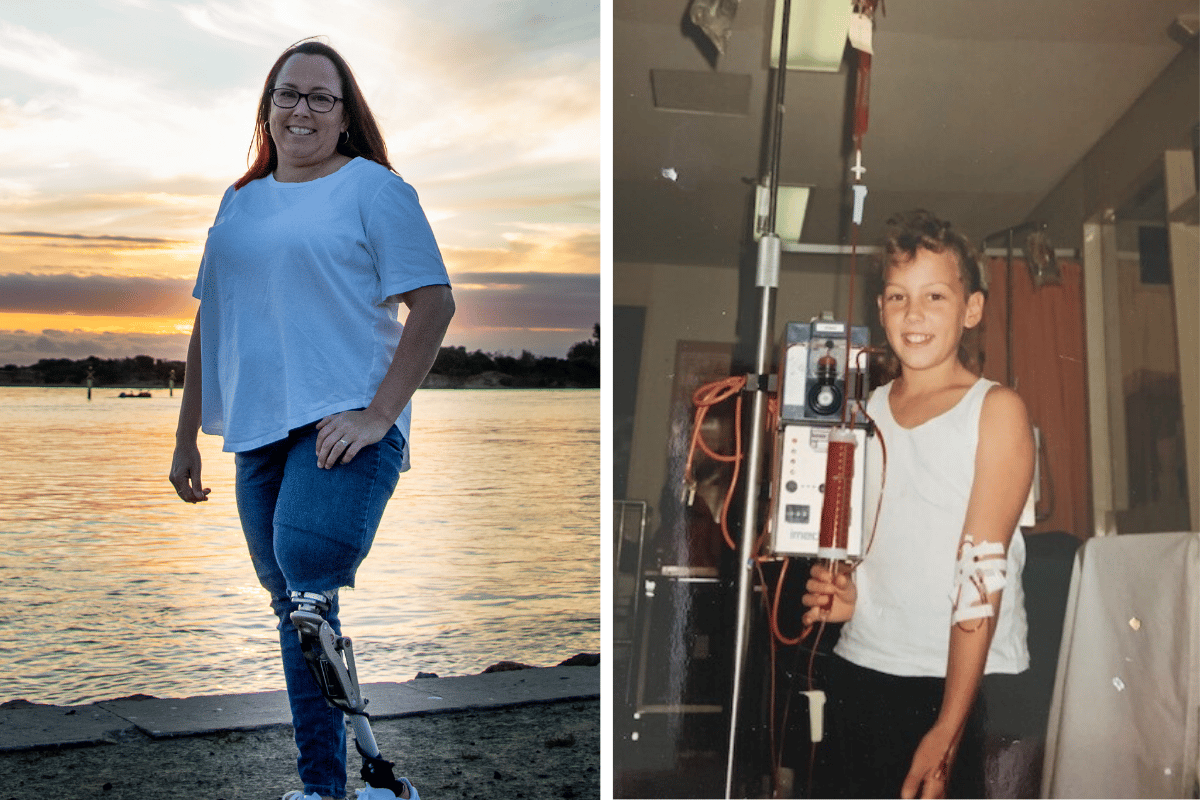 Being sick is no mean feat. 
But experiencing the lows of poor health while raising children is a whole other story.
Bianca Bassett is a mum of three and a disability consultant who is sharing her lived experience with others in the hope to make a difference. And when you hear Bianca's story, you'll understand why. 
In 1980 when she was born, Bianca was found to have a rare genetic blood disorder, called Pyruvate Kinase Deficiency. It meant that her bone marrow doesn't produce enough red blood cells, and the red blood cells that it does produce die in half the time. Globally, there are only about 200 people diagnosed with the condition.
There are six known cases in Australia.
"As a baby, mum took me to the maternal health nurse as I was quite jaundiced and looked really yellow. After a couple of weeks, they discovered I had this condition. It's all I've ever known," Bianca said to Mamamia. 
Watch Mamamia's blood donation day: Giving blood saves lives. Post continues below. 
So from the age of six weeks, Bianca has had to get regular, often monthly, blood transfusions since.
"My whole life has looked like this. Every month I would visit my local medical centre, arrive at eight in the morning and get my three units of blood," Bianca said. 
"Sometimes you can feel quite ill afterward: it's hard to explain, almost like when you've drunk far too much water and you just feel extremely full and a bit queasy."
As for how Bianca would pass the time as a kid? Some schoolwork, read a book or watch daytime TV.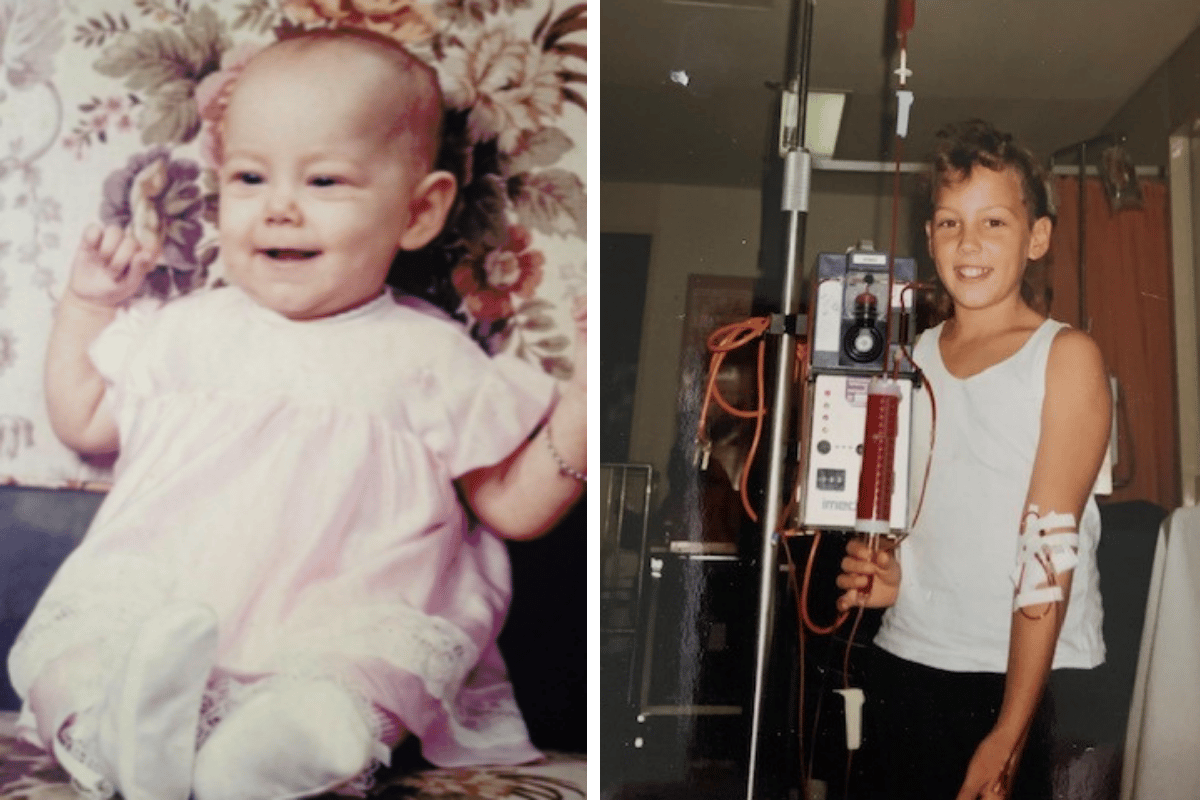 Bianca as a child. Image: Supplied.