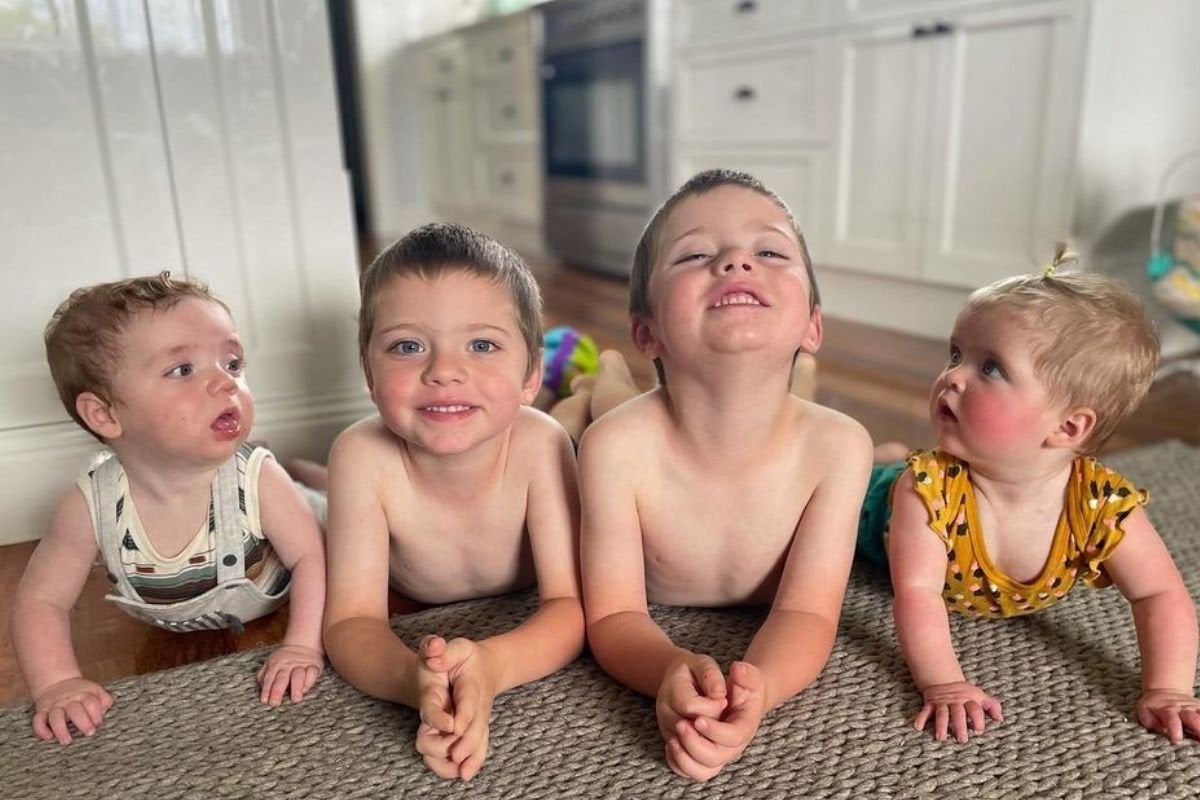 As a mother of two sets of twins under four, I am always asked, "How do you do it all?". The truth is, I don't. Something always must give.
If I take the kids out for the day, I'm sacrificing housework. If I'm doing housework, I'm sacrificing playing with the kids. 
Some days we are baking cookies, dancing in the kitchen, and playing at the park. Other days we are all still in our pyjamas at 10am, I'm microwaving my coffee again, and washing last night's dishes because I was too tired to do them after dinner.
I have my super mum days, the days that I feel like I'm on top of everything and I have it all together. And then there are the hard days, the days where I've accomplished nothing, and I question myself as a mother.
Watch: Our favourite celebrities on parenting. Post continues after video.
You don't have to be an expert to agree that my life is busy. 
"Got your hands full there," as strangers like to remind me. Between changing up to 12 nappies a day, bottle feeds, mealtimes, dishes, reminding my older twins that they aren't invincible as they jump off furniture, and folding the worlds largest pile of washing, there's not a great lot of time left.
Every day is an early start in our home. I wake up when the kids wake up, which is usually between 5.30 and 6am. Spencer, Billy and Aria are always up bright and early.