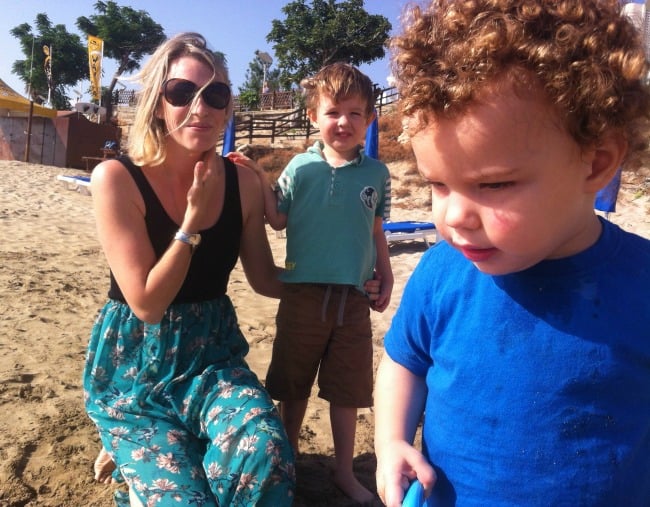 I remember waiting in line to see Santa with my eighteen-month-old son, Oliver at our local shopping centre in Newcastle. The mum in front had two little girls, close in age dressed in matching summer dresses. We started chatting and as I was five months pregnant with my second child, blindly asked, "So what's it like having two kids pretty close together?"
I was unprepared for her reaction. Her girls seemed well-behaved and looked like they got on. "Look," she confessed. "It's great now. They're pretty much best friends and they entertain each other all day." She shuddered. But when I think back to those early days… it was bloody tough."
Before I could get clarification; she'd slipped away and I was left thinking, "Cripes, what have I done?"
The thing was, it was not as if I had the motherhood thing down pat by the time I became pregnant with my second child. Not at all. Shop bought foods were my best friend at that stage, as they didn't end up on the floor as often as my homemade dinners and lordy, I was tired.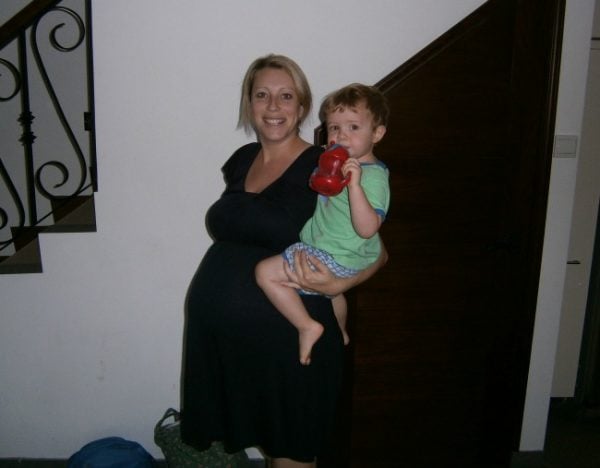 I don't mean pregnancy tired. I'm saying we still hadn't got to grips with the whole sleep thing with our toddler. Most nights, he would end up with me during the early hours and hubby would slope off to Ol's room which handily, still housed a spare bed. As my hubbie worked odd hours, it just seemed easier that we all got some sleep any way we could. And it was nice cuddling up to Ol during just another phase I told myself. But as I got bigger and my due date loomed closer, it was clearly going to be an issue.
And then there was our international move right after that Christmas. As it panned out, hubby had to go on ahead to sort things out which meant pregnant-me and Ol had a hideous nine hour flight by ourselves. But help can come from unexpected places. The big guy travelling solo sat beside us, "Teddy" turned out to be some kind of angel. Tirelessly, he sang songs with Ol, didn't flinch once at the on-off crying and basically had my back the entire journey. I still thank my lucky stars for that kind man.
We settled into our new home and seven weeks before Ol turned two, along came our Evan. With days to spare, we had finally sorted out Ol's sleeping (for a while at least). And so began life with a toddler and a newborn. Seriously, I don't know how parents of twins (triplets?!) manage it but there were soooo many nappies during that first year.