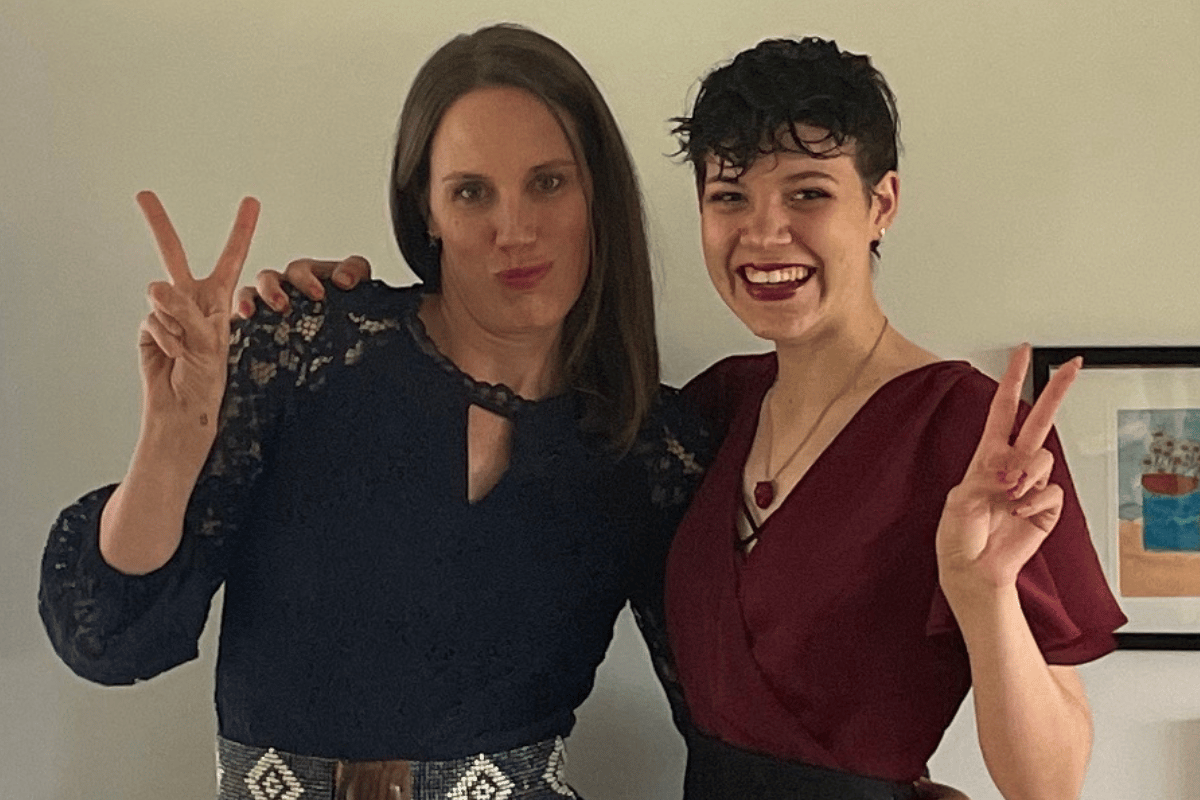 Ladies and Gentlemen. I have been officially cancelled. By my teenagers.
Apparently, I don't know what it's like to be a teenager.
I had thought, seeing as I am pushing 40, it would be obvious to them, that I have actually been one. 
How else would one make it all the way to wrinkles and chin hairs without first being prepubescent? 
Watch: Parents of teenagers, translated. Post continues below.
I was young and hot not that long ago, I hasten to add! No, I didn't Tik or Tok, nor did I Snap or Chat. And no, The Wiggles equivalent of my time were most certainly not woke.
My lack of "in the real world" experience in the teen sphere is a crime to my offspring.
It is met with an automatic shutting down of the hearing function. Punishable by eye roll. Or sigh. Or a terrifying combination of the former combined with the potent drop kick of a passive aggressive quip. And finished off by a strut down the hall, and a slamming of the bedroom door. Noted. I am not cool and my opinion is invalid.
In my defence, your honour, back then the internet was barely a thing. And you couldn't get on it if someone was using the landline. Which they always were. 
Sitting in a little corner, a phone nestled on top of a table, connected to the wall via curly cable, a thick and heavy paper phone book close by in case you needed to look up a friend's number, or address! 
Also, it took ages. And it made that weird, constipated, gurgling sound. Honestly, the internet was a very boring thing. If I had any questions, I could look them up in the family collection of the Encyclopedia Britanica. It was quicker. 
Alphabetical order. One paragraph. Question answered.
My teenagers are true digital natives, they are Gen Z. Zoomers. They have no memory of the world as it existed before smart phones. 
While I am still startled when I open my phone to take a photo of a flower and find myself staring at a screen filled with my own giant nostrils, turkey neck and several chins. 
These Zoomers I birthed, and their cohort, live online. Dating, learning, shopping, researching, communicating - everything - all done via screens.