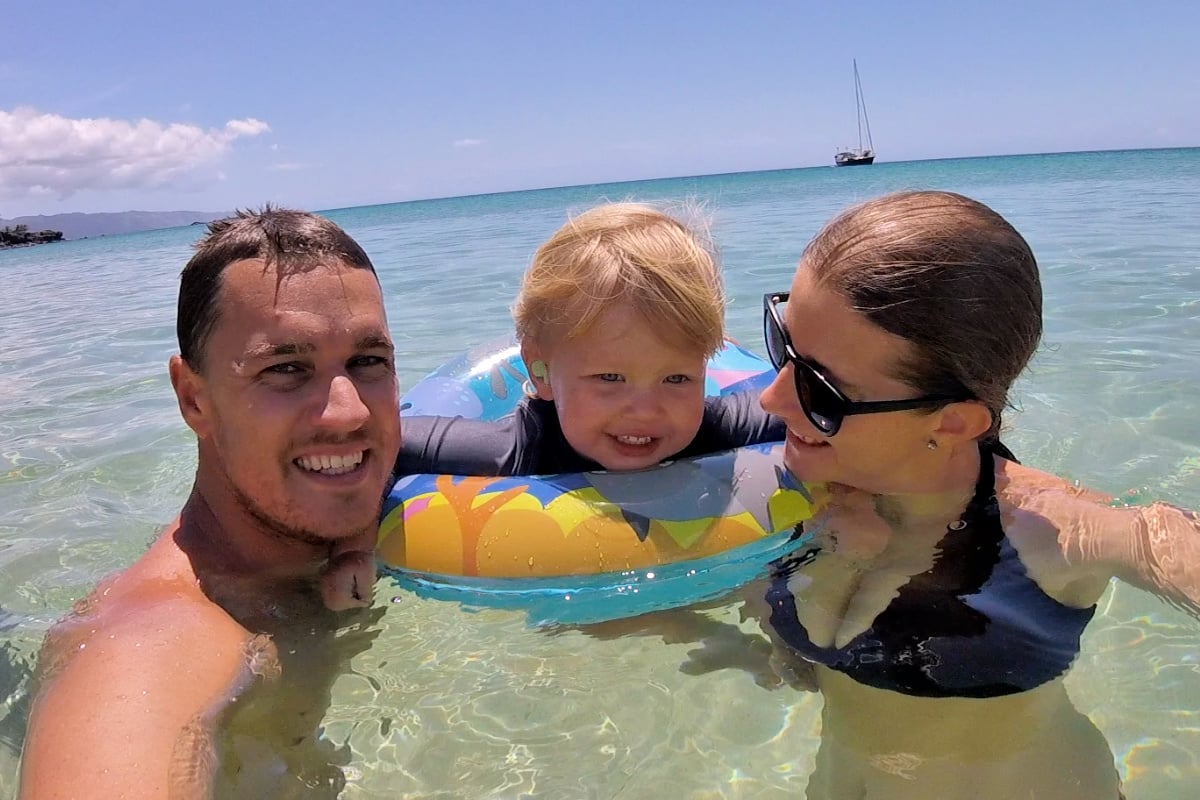 The kid's water slide at Plantation Island resort in Fiji looked relatively tame. Despite this, I rejected my one-year-old's pleas as he pointed and tugged at my hand.
It would take five days of careful due diligence before we stood at the top of that slide and gazed at the first hairpin bend. Déjà vu and dread overwhelmed me as I dragged the little guy back past the line of delirious infants and towards relative safety.
June 23, 2017 in Oahu, Hawaii had been etched into my memory forever.
It was on that day and from the halfway point of the Sheraton Waikiki's major water slide that I let out a bloodcurdling scream: "No, don't let him go, please stop, he won't make it, noooooo."
Back in those days, we were a happy family of three, with our only child displaying a limited vocabulary but abundance of confidence.
His favourite word was "poolpoolpool" as if the singular version did not adequately portray his enthusiasm.
Some of our favourite celebrities on parenting. Post continues below.

My wife and I had affectionately nicknamed him the Michelin Man. Our little Usain Bolt was protected from an imminent 100 metre dash into the poolpoolpool by numerous flotation devices.
For those not familiar with the infamous automobile mascot, he is a man made of a pile of tyres.
Every day we went through the same ritual. I would be escorted up the long stairway surrounded by beautiful natural stone to the water slide entrance. Our Michelin Man would be checked against the height stick and fall short.