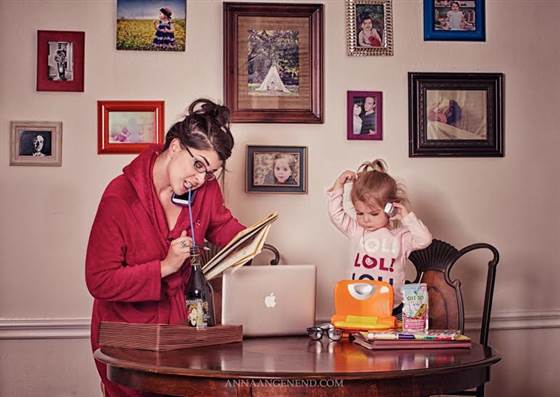 Proof that a picture really is worth a thousand words.
Ever found it difficult to explain to someone exactly what it's like to have a toddler?
Well now there's an easy way around that, as one photographer in the US has captured exactly what it's like to go through the emotional ups and downs of parenting a toddler. And can we just say, she is spot on.
Anna Angenend decided to capture all the glorious phases of parenting her 2-year-old daughter Mia, the result of which is a totally and utterly accurate depiction of the everyday life for many, many parents.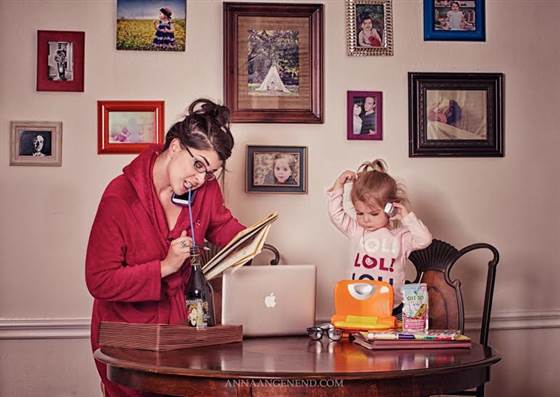 The photo series, titled Mom Life, shows how the likes and dislikes of a toddler evolves. Anna told Today Parents that she wanted to reflect the way that becoming a parent puts you in situations you never imagined you'd find yourself in.
"It can often get messy, or we do something she doesn't want to do and she gets upset. I have these plans, and it doesn't always go quite like that. As a mum, I've really learned to try to have less expectations and then our day goes a lot better," she said.
"Whenever I have the opportunity to meet up with some of my mum friends, we start talking about what's going on at home and what's going on with our kids. It's such a relief, and I'm always like, 'Oh, I'm not the only person dealing with that. This is happening to other people. This is normal.'"