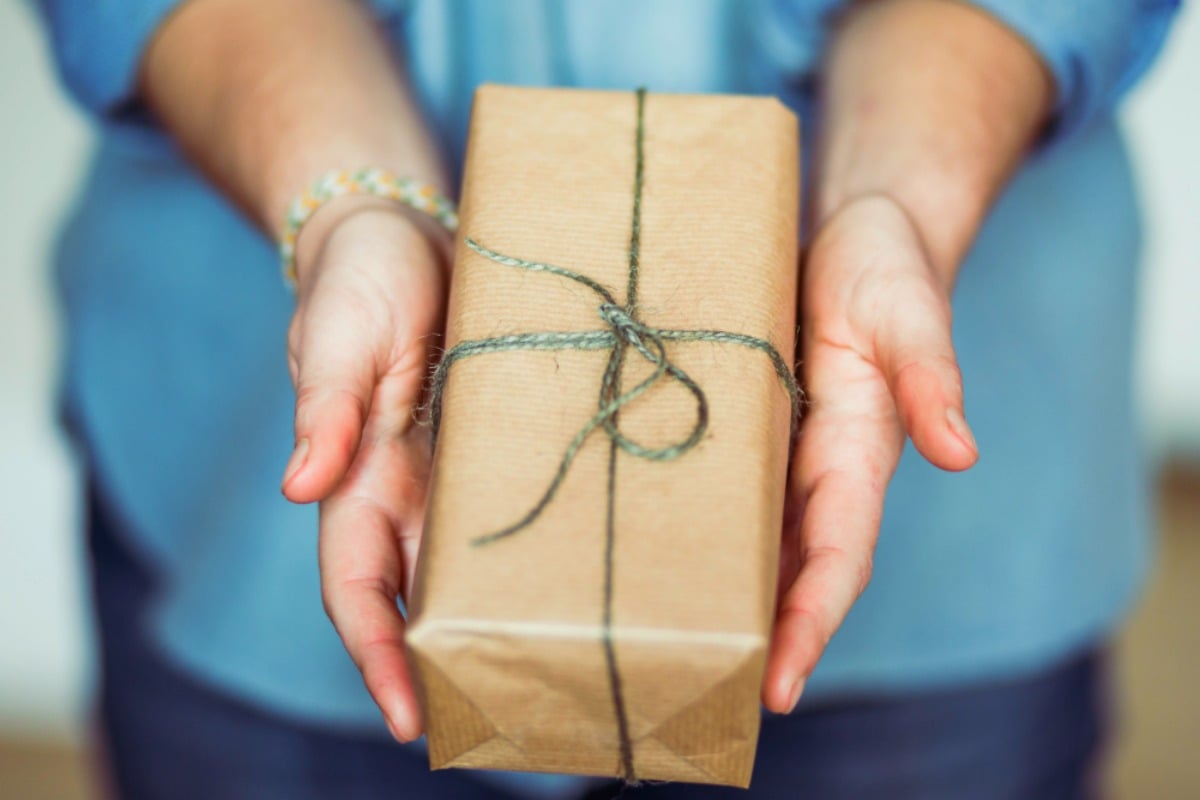 Anyone who's been married knows that a relationship with a mother-in-law can be difficult to navigate – and that's especially the case if she's a former mother-in-law – but still a grandparent to your child.
This is the situation one mother recently discovered, which compelled her to post about it parenting forum Mumsnet; with the issue being her ex-husband's mother's gift for her son.
Writing under the name Tig33, the woman revealed that her former mother-in-law mother sent a Christmas present to her son, which she felt uncomfortable with.
In a post called "DS Christmas present from Ex's mum", the woman asked the forum if they thought she was being unreasonable.
"I left DS's [darling son's] dad 12 years ago when DS was one due to his unreasonable behaviour, " she explained.
"Ex's behaviour since has demonstrated that I made the right choice for DS [darling son], ex has been very unreliable with contact and financial support and we have got to the point when the last time he saw DS was last February (so missing DS birthday and Christmas)."
Tig33 then reasoned that because of the limited contact, her son isn't familiar with the extended family on his dad's side. Nevertheless, the former mother-in-law unexpectedly sent her grandson a Christmas gift, which, the mum felt, was unusual; a 'tree top adventure' at a location near where the mother-in-law lived.
"Out of the blue, she sent him a card with a note asking for details of his school holidays. DS [darling son] was not super keen to go but is a very polite child so said he would go so I emailed her with the dates," the mum wrote.
"She replied to say that she would come and pick DS up on the Saturday and they would meet up with the rest of the family (including DS dad) on the Sunday. Travel is involved. This means DS staying over with her which DS doesn't feel happy to do."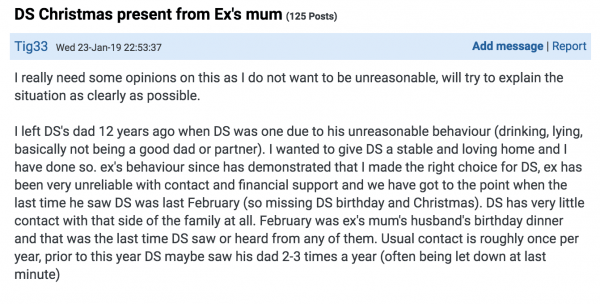 Tig33 explained in her post that because both she and her son were uncomfortable the intimate nature of what accepting the gift involved, she attempted to offer alternatives which removed the prospect of the sleepover, but was told, "that does not work for them".