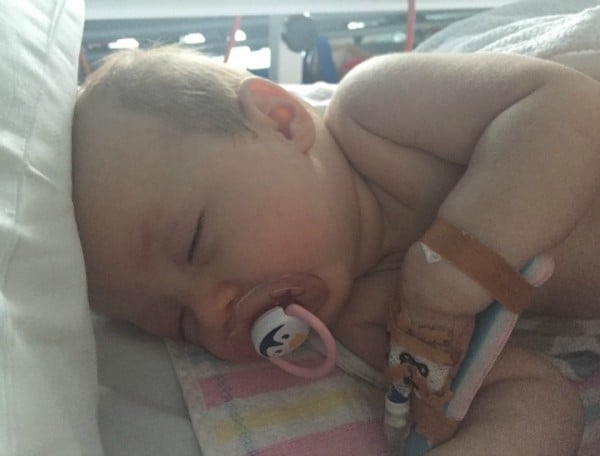 Parents around Australia are being urged to keep an eye on young babies following the news that 55 newborns have been struck down in Queensland by a rare, and potentially dangerous virus.
Parecheovirus is a gastrointestinal and respiratory infection. In 50-80 per cent of adults, the virus shows no symptoms however for young babies (especially those under three months of age) the impact can be devastating with the virus known to cause meningitis, encephalitis, seizures and paralysis.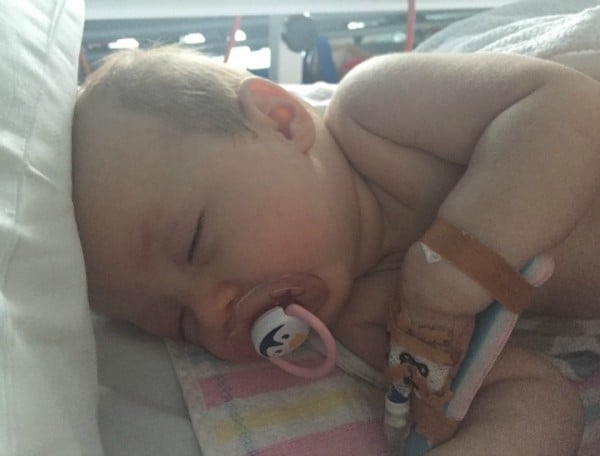 In 2015, Queensland Health reported 172 cases of parecheovirus. In the last month alone, two babies have been left fighting for their lives in intensive care units. One of these babies needed to have her chest cut open surgically.
I know first hand just how quickly the virus can take hold.
My daughter, Isla, was three months old she was struck down with parecheovirus.
She woke one morning, perhaps a little grizzly, but otherwise well. Being a weekend, my husband and I bundled our tribe of children into the car to complete mundane errands. When we arrived back at home I got Isla out of her car seat and noticed that she felt quite hot. Sure enough the thermometer confirmed that she was running a pretty significant fever.
When she started rejecting feeds over the next couple of hours, I grew more concerned.