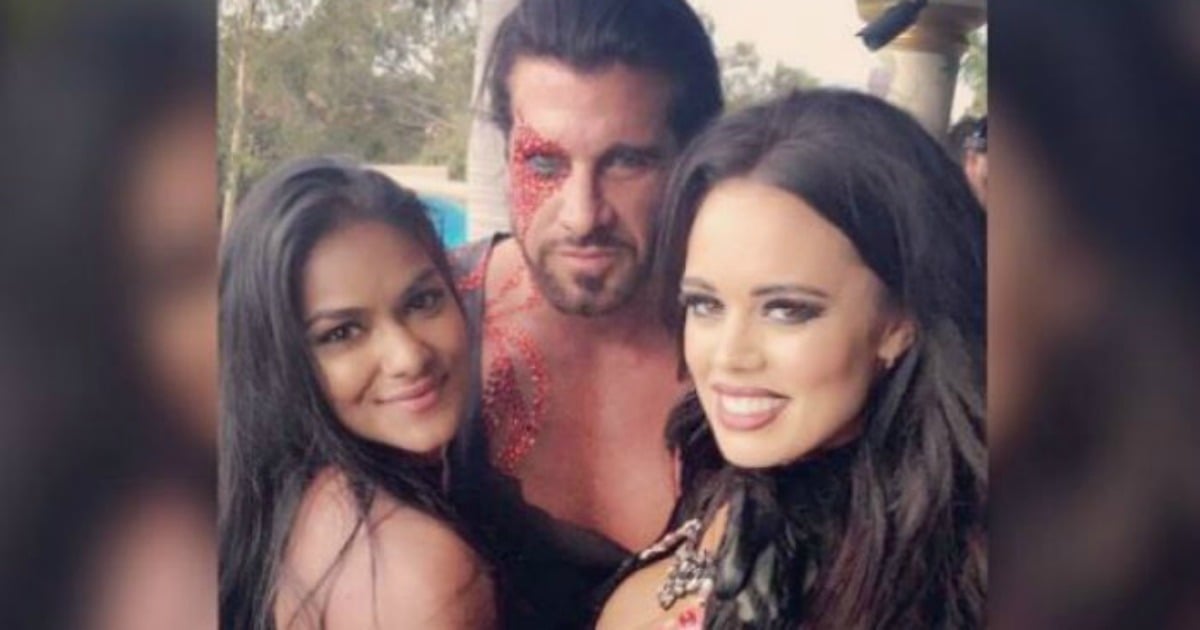 Paramedics were called several times last night to a huge house party hosted by self-proclaimed Gold Coast playboy Travers Baynon.
Three people were treated for possible drug or alcohol related problems, while a woman in her 20s suffered head and neck pain after falling from a dance podium at the riverfront mansion in Helensvale.
A 27-year-old man suffered cuts from window glass and a 23-year-old woman was bitten by a white-tailed spider.
Police also attended the address after a noise complaint.
Mr Baynon holds annual, lavish parties at what he calls his Candyshop Mansion, this years theme was "seven deadly sins".
As well as DJs, fireworks, and bikini-clad models flown in from interstate, the party had a VIP room and an outdoor stage flanked by a large LED screen.
"It was a festival on steroids," one partygoer said.
'It certainly was a freak show'
Neighbours, however, were taken aback
"It certainly was a freak show on the road out front after the party when the 7 deadly sin themed crew were waiting for their Uber cars," he said.
The flamboyant tabacco baron, who owns the Freechoice chain, is also known for posting photos on social media of himself posing with scantily clad women.
Mr Baynon's publicist said the Candyman was developing a reputation as the next Hugh Hefner, the well-known American adult magazine publisher.
This post originally appeared on ABC News. 

© 2016 Australian Broadcasting Corporation. All rights reserved. Read the ABC Disclaimer here.