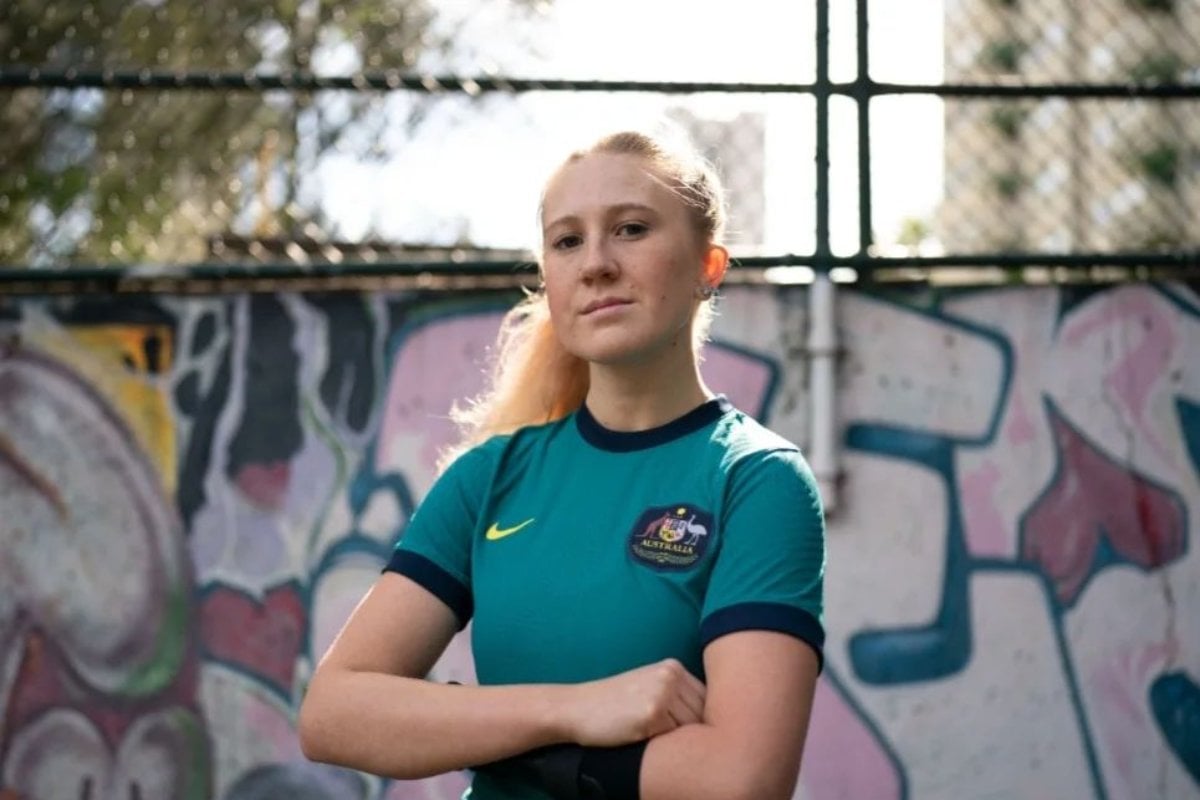 "I love sport so much that I didn't want anyone to stop me from playing."
That's how CommBank ParaMatildas star, Tahlia Blanchard, approached life with big football dreams and Cerebral palsy. She had her fair share of people tell her it wasn't possible, but she stood firm in her dreams, telling Mamamia, "I didn't want anyone to tell me no."
Now, she's an IFCPF Women's World Cup silver medallist with a goal of making the ParaMatildas a household name across the country. 
She's not alone in her mission. CommBank Pararoos star, Jeremy Boyce, knows just how important exposure is for these teams, after nearly giving up playing football as a teenager because he couldn't see a pathway to playing professionally.
"Growing up, I always wanted to play sport. I had dreams of playing for the [Central Coast] Mariners and the Socceroos but at the time I didn't even know that the Pararoos existed," he tells Mamamia.
Propelled by the increase of opportunities in the industry, teams like CommBank's Pararoos and ParaMatildas are starting to move toward centre stage in the Australian sporting scene.