When Kirsty Browne gave birth to little Baxter in 2018, he entered the world one of the first babies of his kind.
Little Baxter, in all his tiny-toed glory, grew inside his mother's stomach. A largely unremarkable concept until, of course, you learn Kirsty didn't have a cervix when she fell pregnant with him. Some three years before, at the age of just 26, she had hers removed after a diagnosis of cervical cancer.
"I had had an abnormal pap smear before, and because I work in healthcare, I went back again after maybe nine months," Kirsty tells Mamamia. "Luckily, I asked for a more expensive test, a slightly better quality test, and it picked [the cancer] up. A routine pap smear may not have been able to pick that up."
The test Kirsty requested back in 2014 is similar to the new cervical screening program that replaced regular, two-yearly pap smears at the end of last year. A new study by the Cancer Council NSW found the new screening process will lead to "dramatically lowered cervical cancer incidence and mortality in Australian women".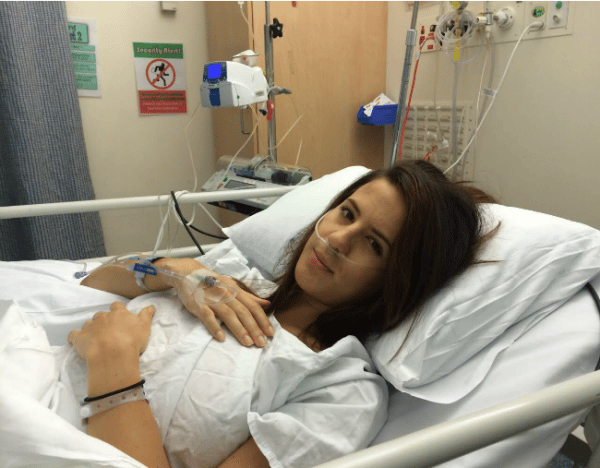 In fact, between now and 2035, researchers predict the new screening will avert over 2,000 cases of invasive cervical cancer and save 587 women's lives.
A test like that saved Kirsty's life, but with it came a diagnosis that suggested she would never be able to carry her own baby.