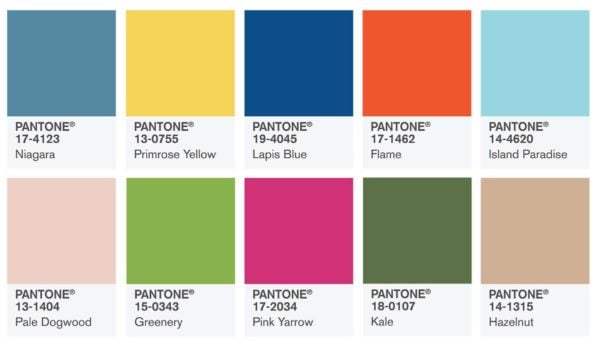 Each year, the folks at Pantone Colour Institute look into their crystal ball to predict the colours that are going to be 'on trend' very soon.
Alright, so it takes a little more effort than a fortune teller's prop. The team examines everything from the economic climate to pop culture to determine influential colours to watch.
While the Pantone Colour of The Year is the highest accolade, each season they also release a report of the colours to watch – and they've just announced their Fashion Colour Report for Spring 2017.
Fresh from dominating the runways, meet the colours you'll be seeing, shopping and wearing next year.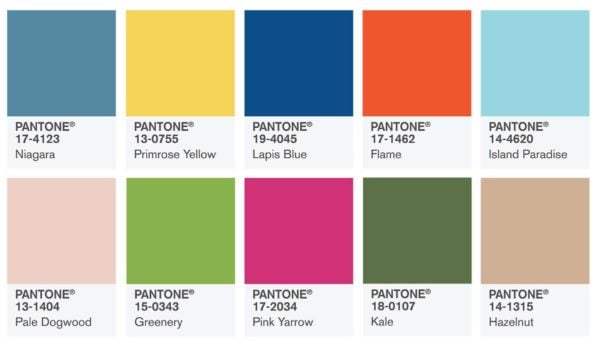 Image: Pantone.
Following on from the soft pastel pinks and blues of 2016's colour(s) of the year, we can finally expect to see some brighter colours; with orange, yellow and pink pipped to be big on the fashion and beauty counters in 2017.
Yes, there's even one called 'Kale' in the mix.
According to Pantone, the 10 colours embody vividness and a sense of earthiness.
"One of the things that we saw this year was a renewed sense of imagination in which colour was appearing in context that was different than the traditional," said Leatrice Eiseman, Executive Director of the Pantone Color Institute.
"Reminiscent of the hues that surround us in nature, our Spring 2017 Fashion Color Report evokes a spectrum of emotion and feeling. (Post continues after gallery.)
Pantone Colours of the Year
"From the warmth of sunny days with PANTONE 13-0755 Primrose Yellow to the invigorating feeling of breathing fresh mountain air with PANTONE 18-0107 Kale and the desire to escape to pristine waters with PANTONE 14-4620 Island Paradise, designers applied colour in playful, yet thoughtful and precise combinations to fully capture the promises, hope and transformation that we yearn for each Spring," she said.