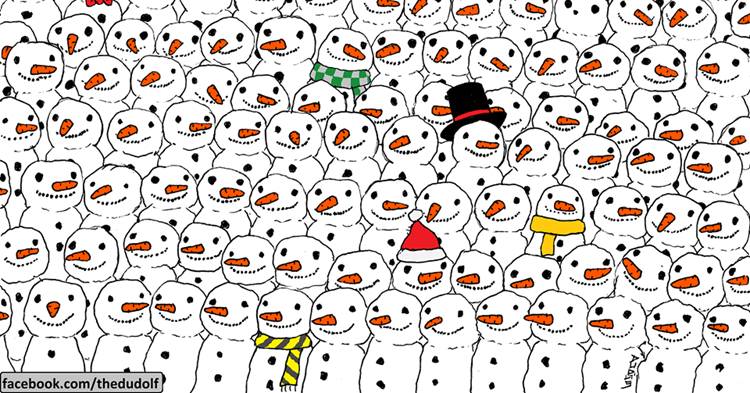 A picture of a panda hiding amongst snowmen is starting the Christmas-day frustration early this year.
The illustration, drawn by Hungarian artist Gergely Dudás, has been shared over 54,000 times and innocently asks if you can find the panda amongst the snowmen.
Do not be fooled by the panda's typically adorable nature. The panda is a cunning sleuth and it takes many longer than they'd think to find the little guy.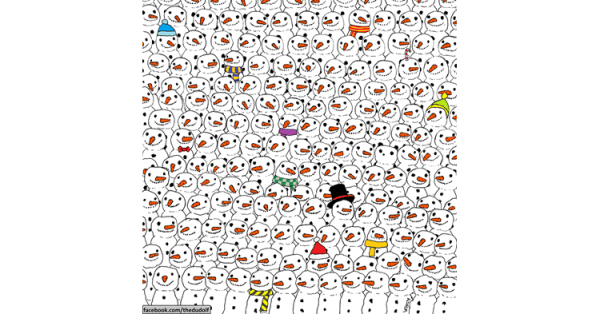 Still can't see it?
What about if we zoom in a little…