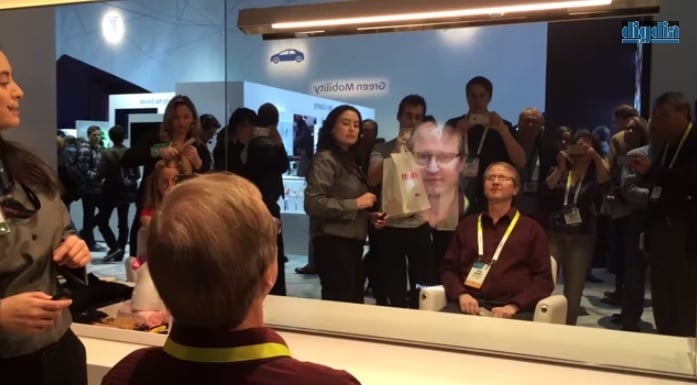 The beauty industry has a nasty habit of pointing out all our flaws and making us feel incredibly insecure about ourselves and our appearance.
Between not-so-subtle advertising  — the Victoria's Secret "THE PERFECT BODY" billboard springs to mind — and the media's obsession with Photoshopping women within an inch of their lives, it's easy to develop a few uneasy feeling about your various sags, wrinkles and bags.
It's also easy to get sucked into the idea that you need to spend money — a whole heap of it — to compat these supposed imperfections. (Hands up if you've ever spent upwards of $50 on a tiny little bottle of foundation or shelled out hundreds for hair foils or even thousands for fillers? Yeah, us too.)
But imagine a product that actually analysed your appearance and listed each and every one of your imperfections and the products you can buy to combat them.
Well, that's exactly what a new mirror does — and we reckon it's kind of terrifying.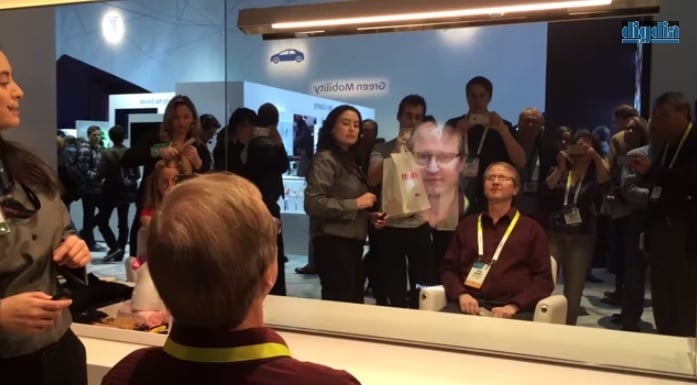 Yep, Panasonic has just unveiled a virtual Magic Mirror or 'Mmirror', which analyses faces using built-in high-definition cameras. It then points out "flaws", the Daily Mail reports.