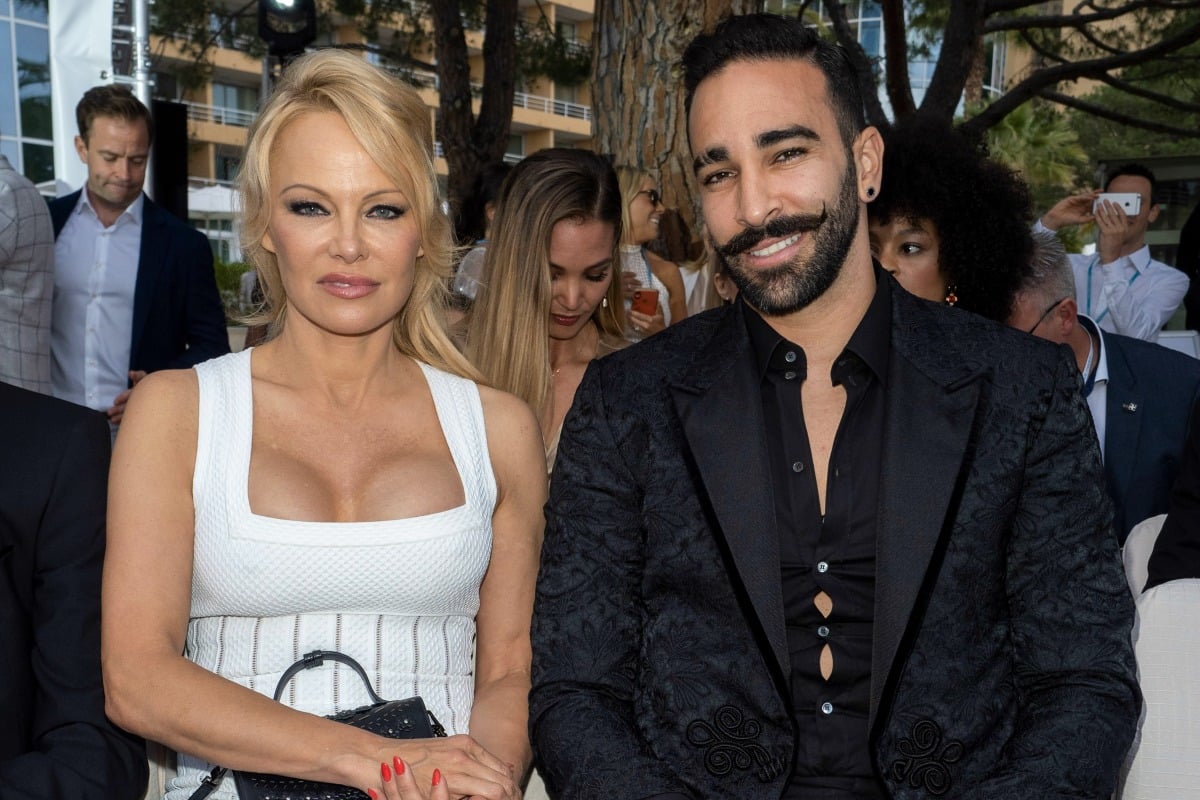 When Pamela Anderson published a series of unverified emails to her website about one of her long-term relationships, it opened up a story that reads like a movie.
The emails were between her and Sidonie Biémont, the ex of French football star Adil Rami, who Anderson was in a relationship with.
On the website, Anderson claimed Rami had been "living a double life" throughout their two-year relationship. The emails, she said, were her proof.
Anderson had first reached out to Biémont, who lives in Paris, to get to know her but was upset to learn that Rami and Biémont had apparently kept seeing each other since their 2016 split.
"Then for almost one year and a half we continued to see each other as lovers, him being really discreet and telling me all would 'end' soon?
"Then early 2019 we stopped the 'affair' coz I think I'm worth more than being hidden and treated like that."
According to Anderson, Biémont said Rami told her he and Anderson were just friends, that they'd never lived together and that he'd never met her children.
"I'm so sorry. I've been living with Adil for over two years," Anderson replied. "I've never met a man like this. Living multiple lives. I'm in shock. I'm so sorry for you and your boys. I am leaving him. For good this time. It's too mind boggling for me. I've tried to leave 10 times but he always finds me and begs me back."