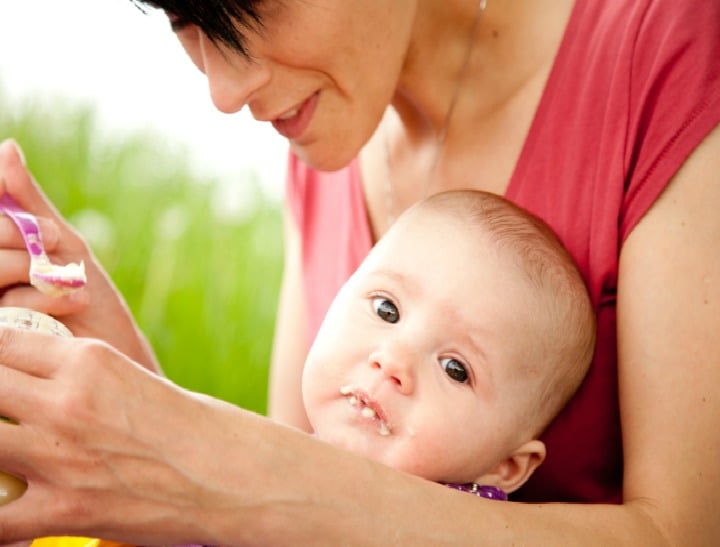 Update:
Pete Evans' paleo cookbook for babies will now only be published as an e-book.
Fairfax Media journalist Lisa Visentin tweeted this afternoon that Pan Macmillian had confirmed the cookbook would not be published.
She also tweeted this excerpt from the publisher's media statement, which says that the book's authors "have decided to release a digital version of the book".

The news follows celebrity chef Pete Evans' recent claim that the book would be "released in the next week or two".
The chef and co-author wrote on Facebook: "Our nurturing new book "Bubba Yum Yum" will also being [sic] released in the next week or two, so we'll keep you updated."
He added: "We surly [sic] all are part of something very, very special… good things are coming! Good things are here!"
Previously, Mamamia wrote…
Pete Evans' paleo cookbook for babies — which recommends feeding infants bone broth as a baby formula — is being investigated by the Federal Health Department.
ABC News reports the department said it is "aware of this publication and has concerns about the inadequate nutritional value of some of the recipes, in particular the infant formula".
It added that it would "continue to investigate".
The Department of Health has also told The Weekly it was "concerned about the inadequate nutritional values of some of the foods, in particular for infants, and is investigating further."
Related content: 'Dear Pete Evans, babies are not guinea pigs for your ego-driven diet trends.'
Previously, Mamamia reported:
An impending release of celebrity chef Pete Evans' baby Paleo cookbook has been shelved after concerns about the safety of some of his recipes.
Related content: Explain to me: What is everyone's problem with Pete Evans?
From the moment it was touted as a Paleo baby diet book there were concerns over its safety but it seems now these very real fears may finally been acted upon.
The Australian Women's Weekly has reported that publishers Pan Macmillan have held back the upcoming release of Bubba Yum Yum: The Paleo Way – after health officials expressed concerns that a baby might die if fed some of the recipes.
"In my view, there's a very real possibility that a baby may die if this book goes ahead," Professor Heather Yeatman, president of the Public Health Association of Australia, has told The Weekly.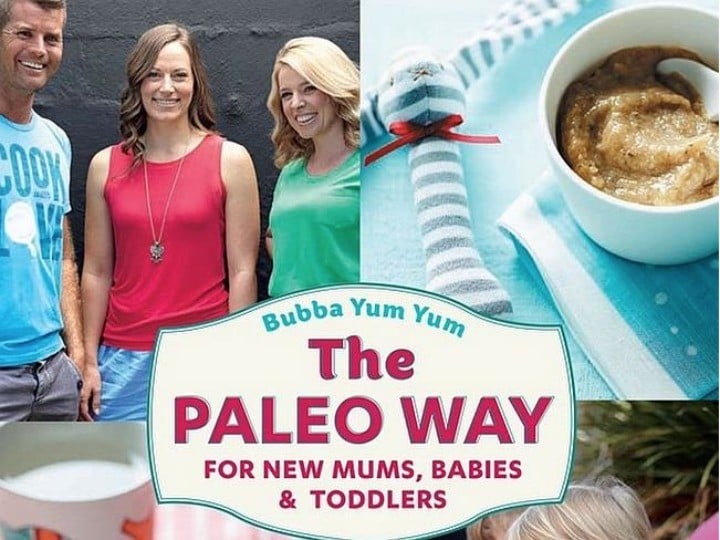 The Federal Department of Health has been reportedly scrutinizing the recipes.
The cause of concern is the high levels of vitamin A in a DIY formula recipe which "contains more than ten times the safe maximum daily intake of vitamin A for babies and inadequate levels of other nutrients."
The formula, made from bone broth includes ingredients like chicken liver, oils and a probiotic supplement which "could potentially cause a vitamin A overdose in infants, the symptoms of which include loss of appetite, dry skin, hair loss, bone pain, fissures in the corners of the mouth and failure to thrive," says The Weekly.
Bubba Yum Yum: The Paleo Way was due to hit stores on Friday. It was expected to be a big earner for Evans who has made the number one bestseller list with previous books.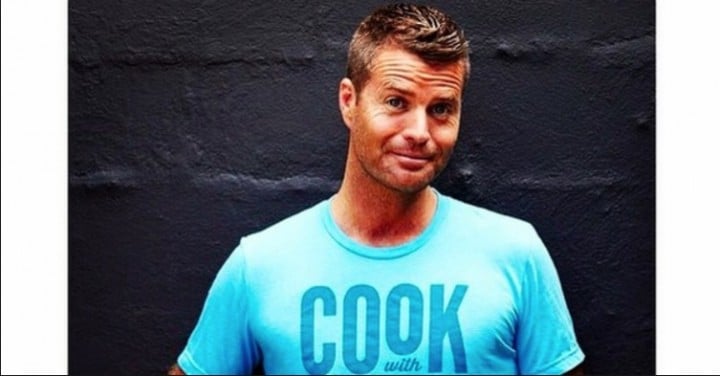 Evans – who has no nutritional training other than a $5000 online course from a private clinic called Integrative Nutrition – co-authored the book with actress Charlotte Carr and naturopath Helen Padarin. Not one of the authors had medical training.
The book says it is a "a treasure trove of nutritional information and nourishing paleo recipes that are guaranteed to put you and your little one on the path to optimum health. Its tag line on the cover says it is a "new way" for Mums and bubs.
But a new way to what? Experts are worried it will be a new way to a fatality.
Prof Yeatman told The Weekly that parents should not subject their infants to "an unproven set of beliefs."
"That's the really troubling thing: the infant is totally at the whim of their parents when it comes to feeding."
"If the wrong decision is made, they may be seriously affected."
Along with the DIY bone broth formula other recipes in the book are being scrutinised with concern – ones that contain runny eggs and adding salt into recipes for young babies.
The book has come under criticism before for its claims that the diet may help prevent autism, birth defects, and various behavioural disorders.
Nutritionist Rosemary Stanton previously told Mamamia, "There is no evidence for such claims – not a single study."
She said "Nor is there any valid scientific reason why such a diet would 'cure' autism. However, a diet with less junk will benefit every child's health."
Related content: Pete Evans says a Paleo diet will help prevent autism
Dr Stanton disputes claims made by Evans that children can find benefits in a Paleo diet.
"At least one study has found that bones sequester lead and bone broths tested had high lead levels," Dr Stanton said. "While the levels may be fine for an adult, they are unsafe for babies."
"An even smaller number of children have coeliac disease which means they must avoid gluten – one of the proteins in wheat, rye and barley. Some also react adversely to a similar protein in oats, (but) for all other children (and adults) there is no reason to avoid gluten," she said.
"Indeed, there is a lot of valid scientific evidence that wholegrain products, including those made from wheat, rye or barley, offer long-term reduction of risk of many possible heath problems – including type 2 diabetes, heart disease and some types of cancer. "
If the book is pulped it will have a large financial repercussions for Evans and his publisher, Pan MacMillan but with such serious debate about the potential dangers from recipes in the book it seems irresponsible to allow it to go ahead.
We will keep you updated.