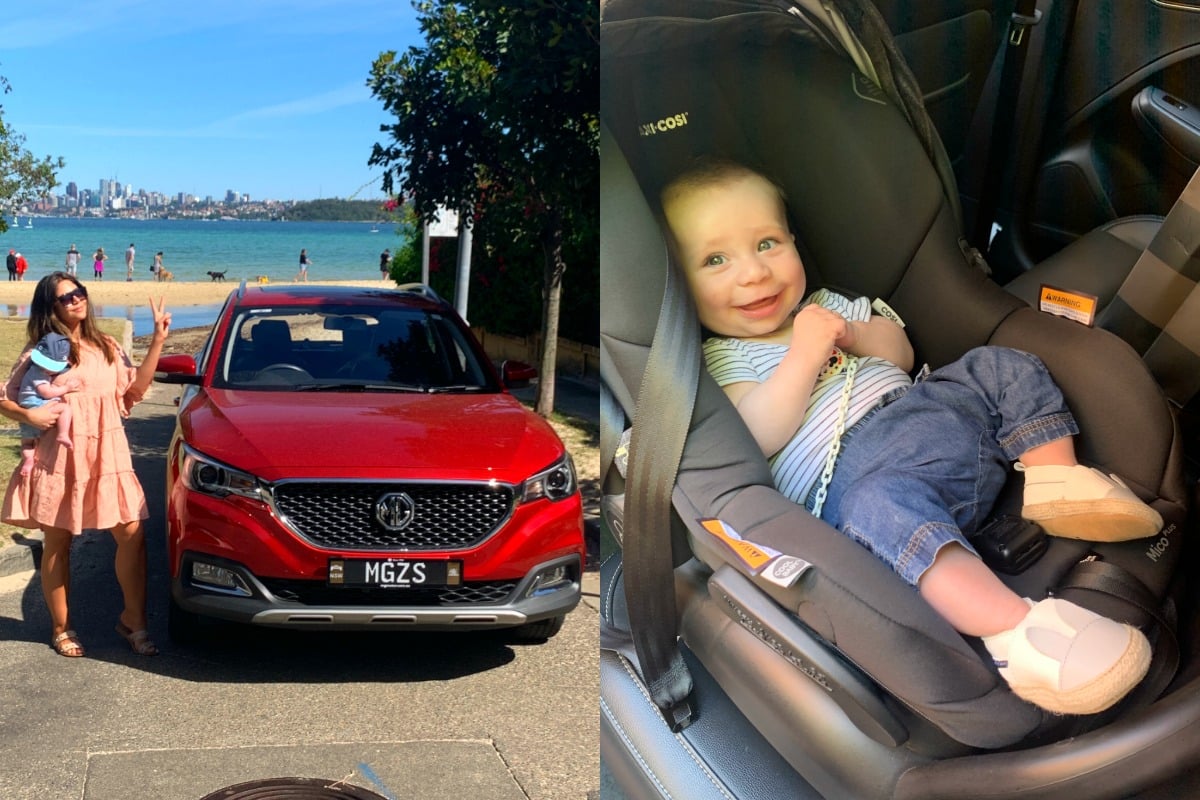 The summer holidays are upon us and for many the festive season means one thing… road trips!
Whether it's visiting family or just getting away, summer in Australia is often about packing everyone up in the car and heading off in search of sunshine, swims, good food and maybe even a little outdoor cricket.
Though if you're a new parent, like me, gone are the days of throwing the overnight bag in the boot and hitting the road. Having a little person makes prepping and packing for a journey all the more complex, and can also be the difference between and enjoyable time and, well, wishing you just stayed home.
So, here are my top tips for road-tripping (and travelling in general) with your little mate.
WATCH: Leigh Campbell on This Glorious Mess Little Kids. Post continues below. 
Before you go.
Make a list on the notes section of your phone.
It'll be the difference between trying to remember the thousands of things in your head (often that come to mind at 2am) and feeling like you have a go-to checklist that you can use next time, too. In the week leading up to going away, jot down every item you think of when it comes to you, then check it off the list as you pack the bags.
Plan for the worst (but expect the best).
Make a little kit of emergency essentials, like baby Panadol, saline nasal spray and any other general medical bits and pieces your babe may have needed in the past. That way if they get the sniffles you're not searching for a pharmacy on a public holiday in a small town or if you're out in the suburbs. Having a baby first aid kit in the car at all times is a great thing to do as well.
Order ahead if you can.
By the time you've thrown in your bags, travel cot and travel pram (and maybe even the family dog) there's often not much room left in the car for anything else. If you're staying at a friend's place or an AirBnB, particularly if you're going for a decent chunk of time, consider doing an online shop ahead of time to arrive at the same time as you. This is great for bulky items like nappies and tins of formula, and while you're at it, grab some baby food pouches too so you're not stuck in the kitchen cooking all holidays.