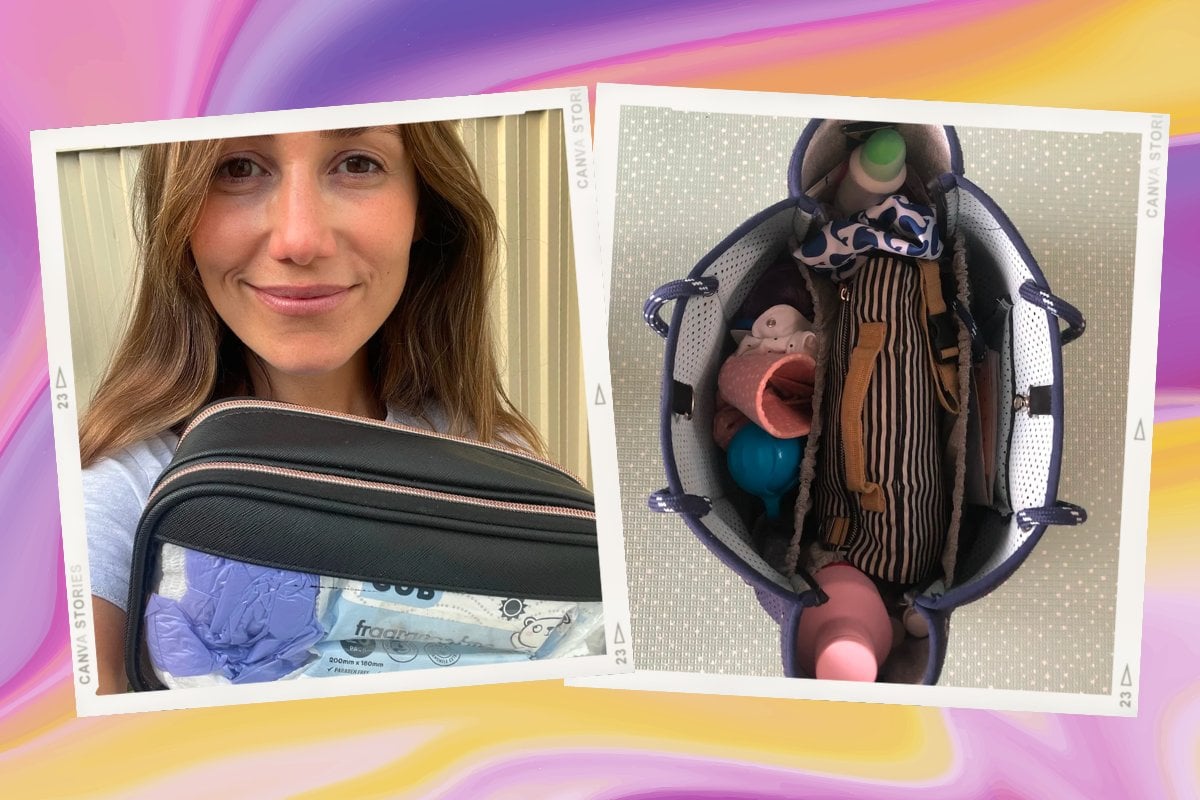 This week I conducted a social experiment. Not the MAFS kind, either. Less to do with arranged marriage and more to do with nappies. 
I asked to look inside my friends' nappy bags. 
And honestly, some of them would have probably been less offended if I'd tried to make them marry a stranger on national television.
It seems that I missed the memo: the inside of a bag is deeply private and personal. Which of course made me even more curious.
That's not new. Parenting has made me obsessed with what everyone else is doing. Not in a competitive way, but in a "I bet they have a better way to do this" kinda way.
Side note: Listen to Mamamia's podcast for parents of little kids: This Glorious Mess. Post continues below.
My favourite thing about fellow parents is our shared passion for giving detailed advice at the slightest provocation.
Like the lovely mum who saw me wrestle-holding my 9-month-old during a nappy change at the park and introduced me to CUB Nappy Pants — an absolute game-changer.
And naturally, as a result, I want to know what everyone has in their nappy bag. Because how else will I know if I'm missing out on a better way?
So, I asked six other parents to share exactly what's in their nappy bags. Here are all the juicy details. 
Hannah
I have two kids, a 4 year-old who's toilet trained but SO messy, and an 18 month-old who's still in nappies. 
My nappy bag is actually a repurposed makeup bag which is a hack I saw on TikTok. (Yeah, I'm not a regular mom, I'm a cool mom.)
But seriously, I love it. It fits all my essentials and I can easily toss it in my handbag, backpack or at the bottom of the pram. No extra clutter.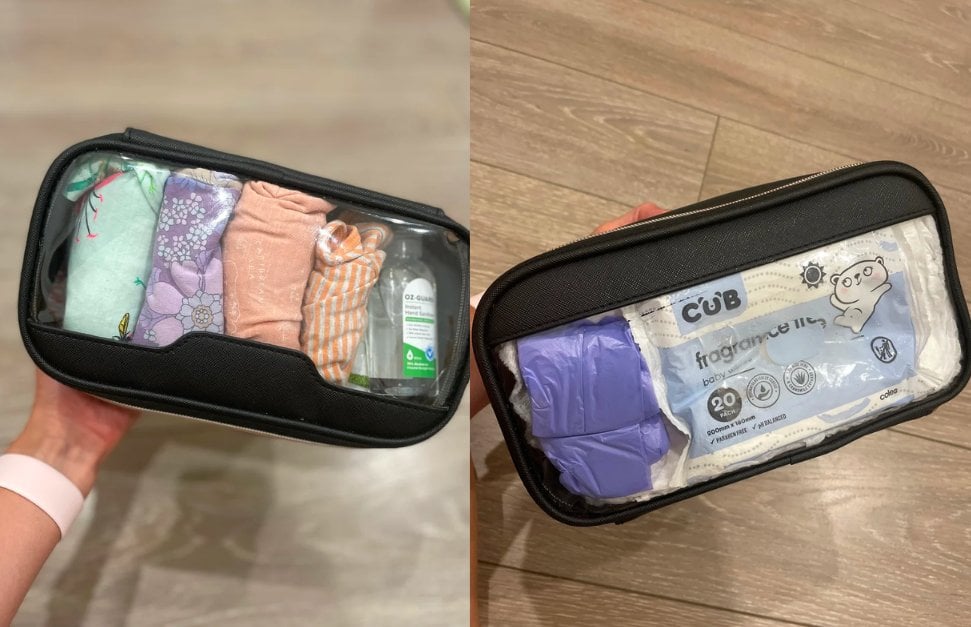 Look how much it fits. Image: Supplied.