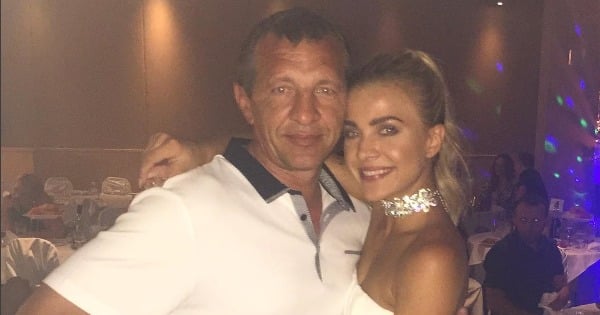 On Sunday night, The Bachelor's Olena posted a photo to Instagram of her with her dad.
The 23-year-old makeup artist shared an anecdote about being approached by a man asking her to dance, and her dad responding "mate she doesn't dance, she dances alone."
To Olena's thousands of followers, the post was funny, because Olena's dad behaved the exact same way when he met Richie Strahan on The Bachelor. He was scary, and didn't hold back when it came to challenging Richie's decision to take his daughter on a motorbike. Then, when he was feeling a little nicer, he suggested they do some boxing.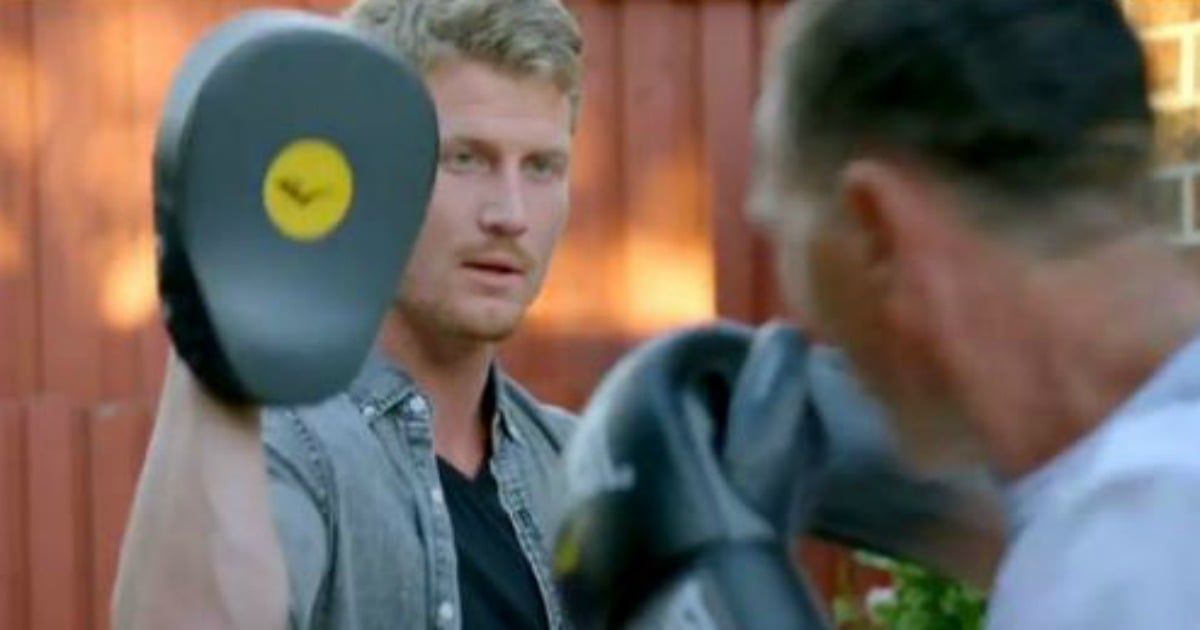 From Olena's light-hearted Instagram post, it's clear she doesn't have a problem with her dad's protectiveness. To her, it's just a normal part of their relationship, and reinforces how much her father cares about her and her happiness.
But there's something about the 'overprotective dad' stereotype that doesn't sit right with me.
And it's not just Olena - the 'overprotective dad' trope is ubiquitous in pop culture. We're meant to find it funny and adorable. On the surface, the nervous, sweating boyfriend against the stern, serious father is presented as a flattering scenario for women.
"Oh, no one will ever be good enough for me!" we're meant to laugh. "Don't break my heart or he'll never forgive you!" we're meant to say.
But when you dig a little deeper, there's something profoundly disturbing about this concept.
It assumes that women are 'property' - that we belong to our fathers, and then we belong to another man.