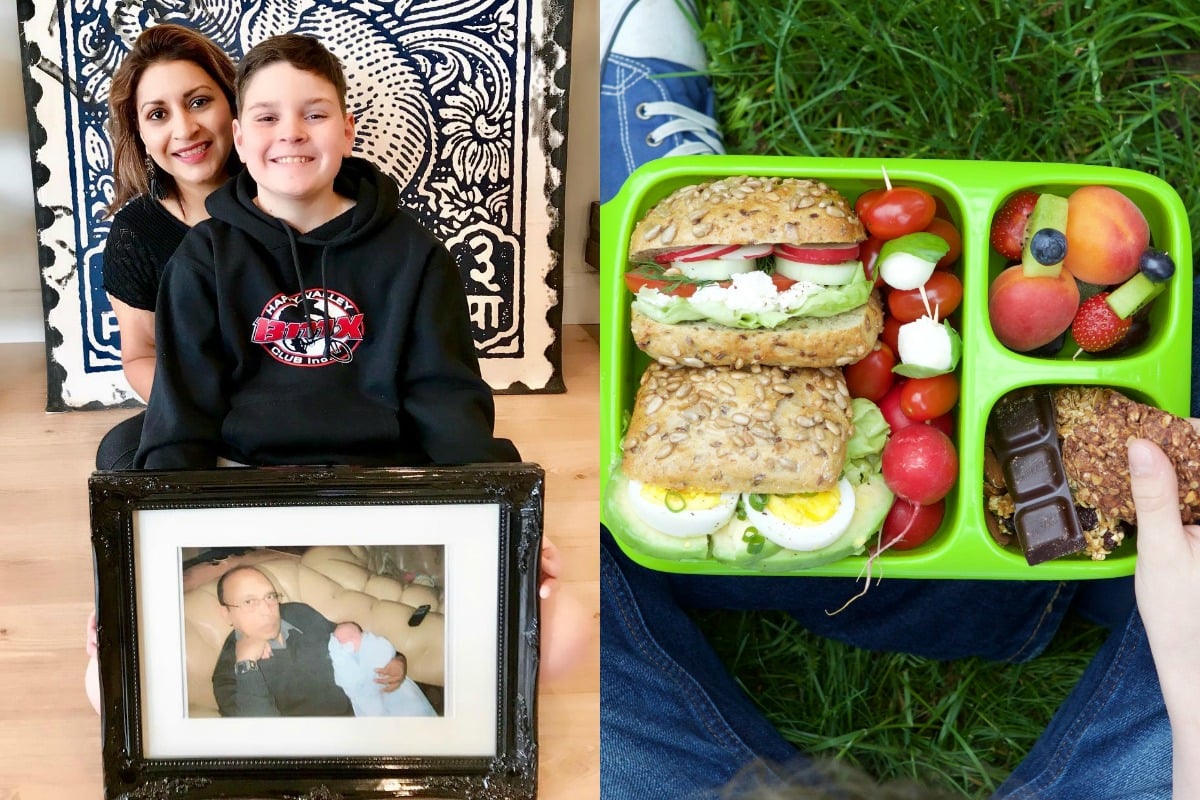 Another school term, another lunchbox photo going viral – except this one was a little different.
In a Facebook group, an Aussie mum proudly posted a pic of delicious, nutritionally-balanced, and full lunchboxes for her kids, and as these things usually go, a lot of people felt compelled to comment/lunchbox shame.
The accusation, this time, was that the mum was over-feeding her kids.
The lunchbox tip your kids will love. Post continues after video. 
The woman responded, explaining her kids like variety, just as she does, and they get hungry at school. But no one was satisfied.
When do they get time to play?
My kids would never eat that much!
I bet they waste most of it.
Clearly not accepting that it was an argument against the Karens of the world that she would never win, the mum further explained what she was doing for her four children.
"I do this to ensure they don't get hungry," she wrote on her post.
"I was starved. I was lucky to get even three food items when I was a kid."
It was something I could totally relate to, but not in the way you might think. I was never starving. But my dad was.
Holly Wainwright and Jo Abi discuss lunchbox politics on This Glorious Mess. Post continues below.
You see, my beloved dad, who passed away a few years ago, was born in Fiji into dire poverty. The only lightbulb in his village was in front of the church, and that's where he would do his homework at night (after a full day of school – which was always preceded by 5am roadside vegetable-selling).
My dad's father was not brilliant at coping with life, and so it fell to my dad to ensure his four siblings and his mum were looked after. As a boy, and then a young man, he did his best at that, but selling vegetables didn't cover everything; he, and his family, were still starving most of the time.