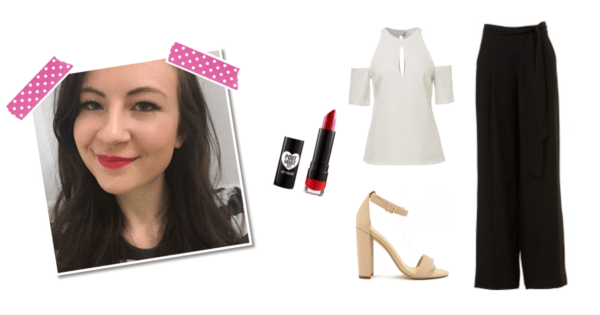 A new season brings new rules but the challenge remains the same: putting together a killer outfit from Westfield's Spring Summer 2016 collection on a budget.
We asked three of our Mamamia staffers to put together three different outfits at three different price points using three different trends – Tailoring, Denim and Luxe Glam.
Here's how they went.
Brittany Stewart takes on Tailoring for $300.
As someone who likes their sleep ins, I've tried to build my wardrobe to be foolproof – full of versatile pieces that can be mixed and matched in a number of ways that even my sleep-deprived Monday Morning Self can't mess up.
This is why I love the tailoring trend. Forget images of stuffy suits though- the pieces this season are simple, sleek and most importantly fit well, without being uncomfortable. Yes, they're office appropriate but they also work just as well for Saturday night or casual afternoons.  It's all about creating a polished yet stylish look that strikes the perfect balance between "I woke up like this" and "tried too hard."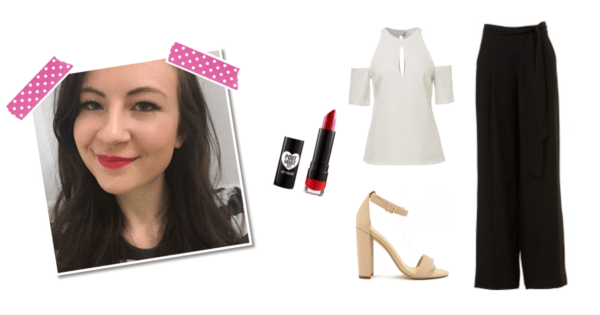 Image: Supplied.
Sportsgirl Wide Leg Belted Pant, $79.95
Up until last year, I was a strictly dress or skirt person - now I can't get enough of pants and this wide leg tailored pair is exactly the reason why. The high waist means that they're super flattering by helping to make your legs look longer, particularly when paired with heels. You can move in them, they're flowing rather than skin tight and they're perfect for dressing up and down.
Click here to browse more wide leg pants available from Westfield.