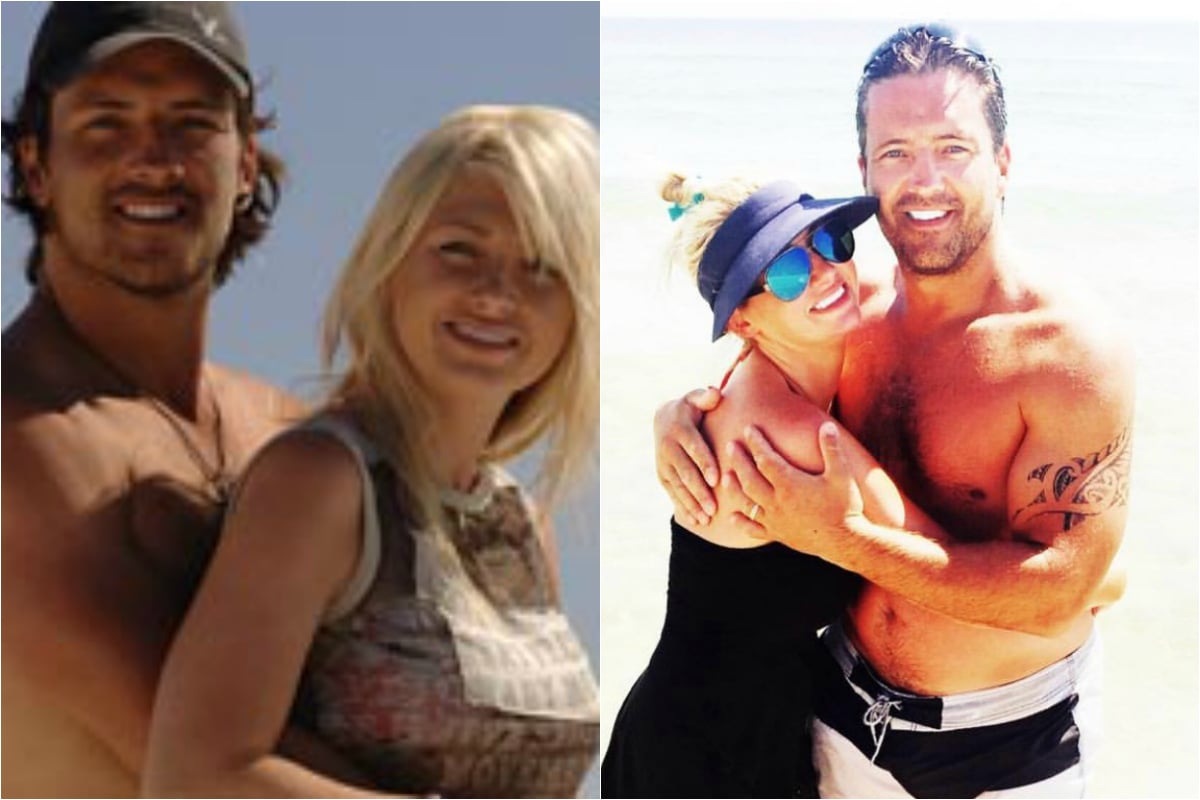 Remember Outback Jack? It was one of a bunch of "Bachelor with a twist" shows dreamed up by US TV networks in the early 2000s. The premise was that 12 glammed-up American girls were parachuted into the Australian outback, where they had to fight for the affections of a Crocodile Dundee-type bloke.
It doesn't sound like the type of show that would result in a long, happy marriage and three kids. And yet, for Vadim Dale and Natalie Franzman, it did.
"I'm just as shocked as everyone else, trust me," Dale says with a laugh.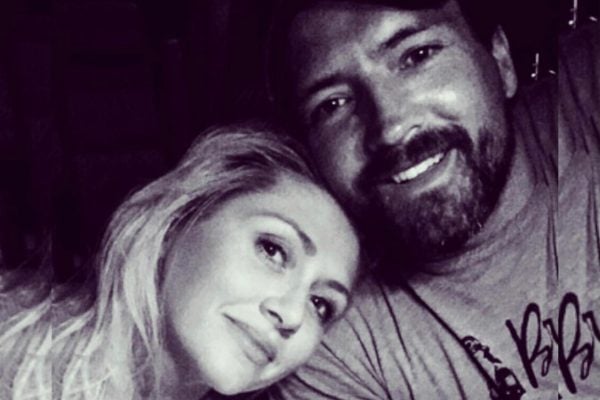 Dale is speaking to Mamamia from his home in Louisville, Kentucky, where he works as a police officer. Louisville is where Natalie grew up, and it's where the couple have chosen to raise their own family. They have three daughters: Hunter, 12, Eden, 11 ("she's named after my brother who I lost way back in the day"), and Chloe, nine.
Back in 2004, when Dale and Natalie met on the set of Outback Jack, it wasn't love at first sight. In fact, Dale admits he didn't really fall for Natalie until after the show finished shooting.
"There was so much going on between three or four other girls – I'm talking squabbling and catfights and debacles – that I really didn't have time to notice anyone else," he remembers. "And then halfway through the show I was like, 'Oh, who's this girl?' She was sweet. She didn't throw herself on me. She wasn't about the drama."