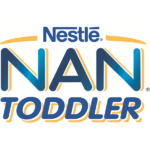 My childhood looks nothing like that of my parents, and my children's nothing like mine. The landscapes are different, almost every sight and smell unfamiliar to the generation before. However, there are a few items that crowd my children's playroom the way they once crowded mine and my parents' before me.
All parents hope to instil magic, wonderment and imagination into their loved ones' childhood – here are the timeless items and activities your children will look back on fondly as you do.
Uncle Goose's Classic ABC Wooden Blocks.
The most humble and dependable of all childhood toys, the building block has been reimagined many times over since my parents' childhoods. No longer synonymous with the classic wooden cube, they can be bought in just about every shape, material and colour; they may be translucent, transparent, or lit up from within.
One child's box of blocks will rarely look like that of their neighbours' – when they do though, they're usually Uncle Goose's ABC Wooden Blocks.
The gift of grandparents and godparents alike, these embossed wooden blocks are as beautiful on the shelf between play times as they are fun in your child's hands. Castles and fortresses, towers and houses – watch your children's imaginations stretch and grow with this toy as they age and mature.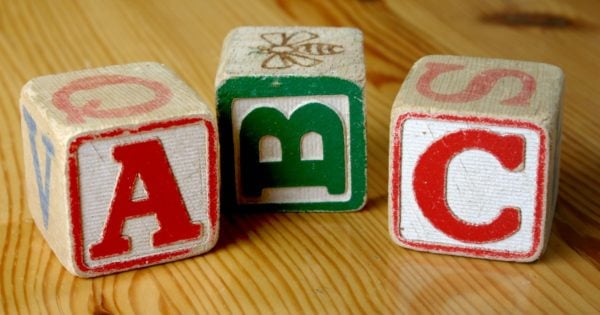 "The most humble and dependable of all childhood toys." Image: iStock
Building blanket forts.
A sheet over the dining table, or slung low between two dining chairs. Pillows serving as walls, and a stash of half-eaten snacks within. Flashlight for added drama.
Pretend play has always been an integral part of growing up. Playing at being pirates, ballerinas and fairies – there is a magic and power in choosing who and what you want to be. Sometimes though, we don't look to the characters in our books for inspiration – sometimes it comes from our parents, and the space and home they've built around themselves.
Next time you walk in on your children wreaking havoc with your favourite linens, remember they are playing at being you.
Little Golden Books.
The standard of children's books for generations, Little Golden Books have long been a fixture on bedroom bookshelves. Fairy Tales, adaptations of popular films of the time, and fables – these books have entertained and educated little ones for generations.
Unlike the large and heavy fairy tale times of yesteryear, these slim and compact books are made to be carried in backpacks and little arms everywhere. Authors and illustrators change from one book to the next, ensuring each child is certain to find their own personal favourite to pass onto their own children, and their children after them.
Not only entertaining, but educational too. Image: iStock.
Play concerts and talent shows.
It is a testament to my parents' patience and love that they have sat through so many talent shows put on by my sister, best friend and me. Costume changes, ill-rehearsed speeches, off-key ballads, and make-shift drum kits – all vital parts of elaborate performances that are a hallmark of our shared childhoods.
What looked like three couches pointed at the television to an adult, were three raised platforms in a horseshoe pattern to us. What was a long-winded session of karaoke to adults, were rehearsals for our undeniable future in show business to us. It was thrilling.
Unsurprisingly, stage lights didn't beckon us beyond our younger years. Though the stage costumes will differ, and our children will sing a different pop songs from what we did, the excitement of having all eyes on you, and a crowded stadium in your mind's eye, is a trademark of childhood that will persevere through the ages.
What timeless toys and activities are you passing down to your children?
Introducing our most advanced formulation. NAN OPTIPRO HA 3 Toddler milk contains 14 essential vitamins and minerals, plus probiotics. It is specially formulated for toddlers from 1 year of age when energy and nutrient intakes may not be adequate.
NAN OPTIPRO HA 3 Toddler - Building a strong nutritional foundation.