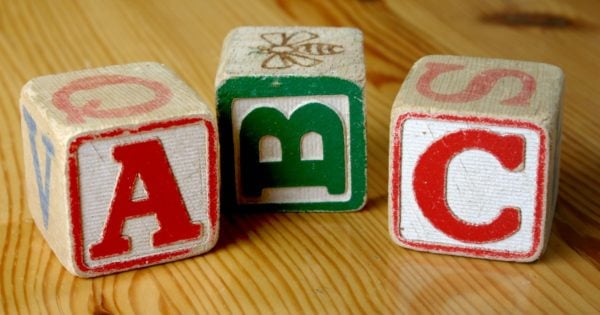 My childhood looks nothing like that of my parents, and my children's nothing like mine. The landscapes are different, almost every sight and smell unfamiliar to the generation before. However, there are a few items that crowd my children's playroom the way they once crowded mine and my parents' before me.
All parents hope to instil magic, wonderment and imagination into their loved ones' childhood – here are the timeless items and activities your children will look back on fondly as you do.
Uncle Goose's Classic ABC Wooden Blocks.
The most humble and dependable of all childhood toys, the building block has been reimagined many times over since my parents' childhoods. No longer synonymous with the classic wooden cube, they can be bought in just about every shape, material and colour; they may be translucent, transparent, or lit up from within.
One child's box of blocks will rarely look like that of their neighbours' – when they do though, they're usually Uncle Goose's ABC Wooden Blocks.
The gift of grandparents and godparents alike, these embossed wooden blocks are as beautiful on the shelf between play times as they are fun in your child's hands. Castles and fortresses, towers and houses – watch your children's imaginations stretch and grow with this toy as they age and mature.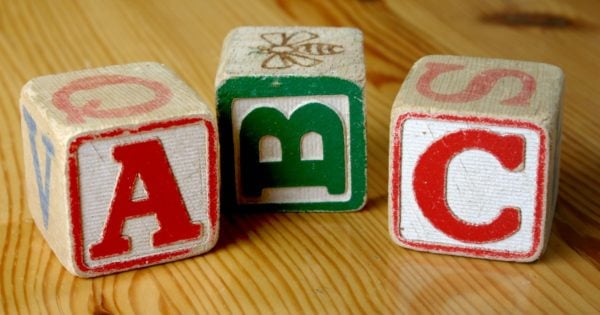 "The most humble and dependable of all childhood toys." Image: iStock
Building blanket forts.
A sheet over the dining table, or slung low between two dining chairs. Pillows serving as walls, and a stash of half-eaten snacks within. Flashlight for added drama.
Pretend play has always been an integral part of growing up. Playing at being pirates, ballerinas and fairies – there is a magic and power in choosing who and what you want to be. Sometimes though, we don't look to the characters in our books for inspiration – sometimes it comes from our parents, and the space and home they've built around themselves.