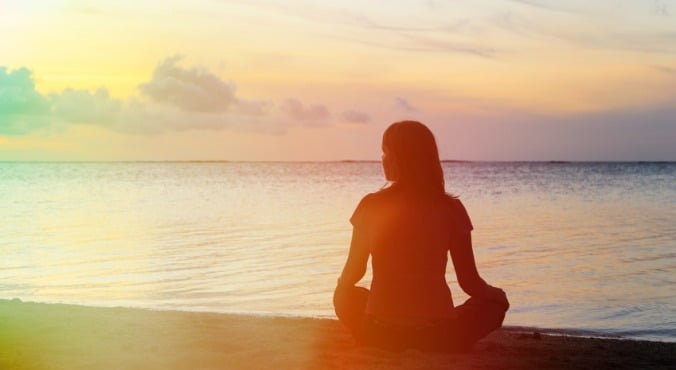 Image: iStock.
Don't have time to sit in the lotus position for 45 minutes? Don't throw your spiritual journey out the window just because you can't keep up with the Dalai Lama's dedication to mental stillness.
Our brains multitask all day. During meditation, we switch our intention by focusing on one particular act or ritual, in order to achieve a state of mental stillness.
RELATED: It's okay to be bored – a beginner's guide to meditation
Here are five easy meditations to keep you connected in the midst of any chaotic schedule.
1. Walk away your worries
If you struggle with the idea of sitting still, you may enjoy a walking meditation. Zen Buddhists' version of this is known as Kinhin, which involves taking a full breath in between every step. While that might seem like an incredibly long walk, the overall idea here is to use your body to become fully present in the moment. (Post continues after gallery.)
To perform your walking meditation, go at a comfortable pace (preferably outside), and focus on the feeling of each foot as you take steps. Notice your heel touching the ground first, followed by the sole and finally your toes. As you walk, you might notice yourself getting distracted by outside thoughts. Simply bring your mind's attention back to your steps, and this will help centre your meditation.
RELATED: 17 reasons why walking is seriously underrated.
The beauty of this meditation is that it can be done anywhere, and is especially effective for a relaxing 15 minute work break.
2. Chant yourself calm