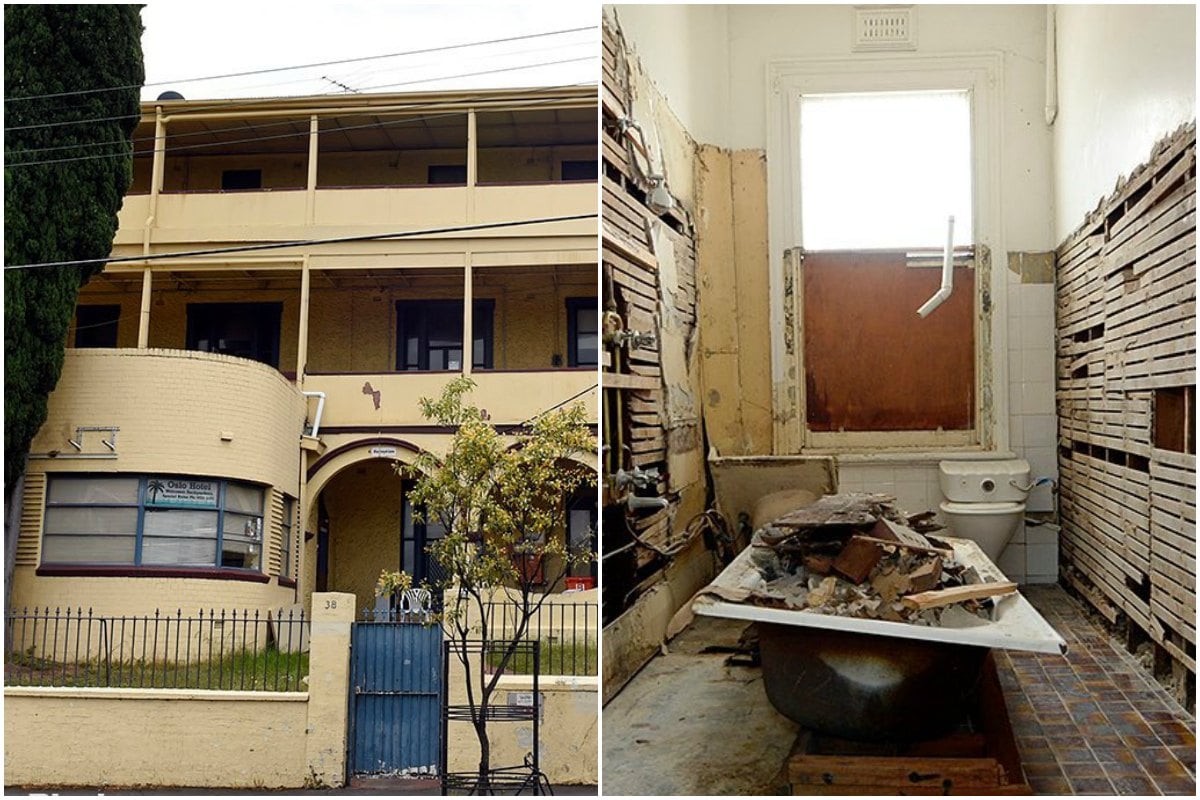 The Block is set to premiere on our screens this Sunday, August 4, and we are pumped for all the renovation-based drama.
We can expect some spectacular before-and-after photos, classic Scott Cam humour and a mid-reno tantrum, or five. Even Kylie Minogue is set to make a guest appearance.
This year, five teams will be attacking Melbourne's now dilapidated The Oslo Hotel, with each team tasked with revamping one of the five townhouses.
Here's what we can expect from this season of The Block. Post continues after video.
Located on 38 Grey Street, in the bohemian, seaside suburb of St. Kilda, The Oslo Hotel is decades past its prime. According to Homes to Love, Channel Nine reportedly bought the property for $10.8 million, after the death of its former owner.
The hotel was built in 1859, during the Victorian Gold Rush, and its five, three-storey terrace houses were home to Melbourne's elite. 150 years later, however, The Oslo Hotel is a shell of its former glory.
Prior to The Block's involvement, the building was being used as a boarding house and budget backpacker accomodation, with RealEstate.com reporting that rooms were acquired for as little as $44 a night, with shared dorm rooms starting at $18 a night.
Speaking to 9Now, host, Scott Cam said the teams were going to have their work cut out for them.
"At the start I looked at this and thought 'that's impossible'," he said.
"Here we have double the size of what we did last year, and more than six times the size of the original Block in Bondi back in 2003. That's a big ask."
Judging from the 'before' photos alone, it's certainly going to be an up-hill battle.