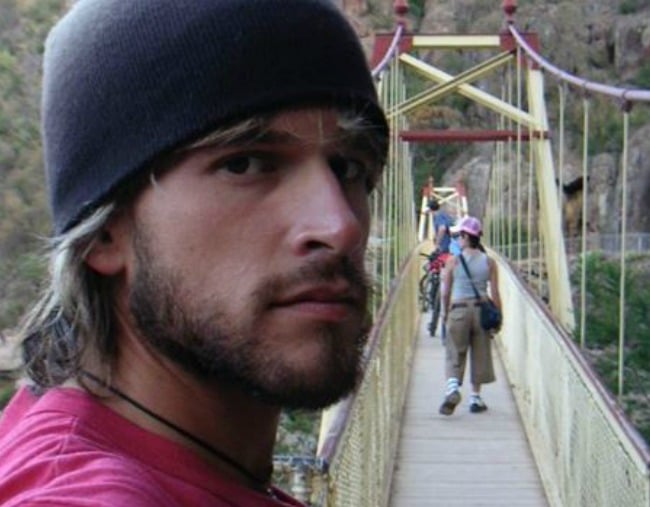 Osher Gunsberg has always been candid about his struggles with mental illness and addiction.
And now the 44-year-old has written a book about it.
Back, After The Break. will detail his battle with Obsessive Compulsive Disorder (OCD) and anxiety, and his addiction to alcohol and other substances.
The Bachelor host recently told Stellar he doesn't remember filming much of the second season of Australian Idol, or accepting the show's first Logie.
"Addictions are, in my opinion, avoidant behaviours," he told the publication.
"They become a solution. Not a problem, but a solution. And eventually it can become so big it will cause great jeopardy, pain and damage in your life. If you're lucky, like me, you reach a point where you stop — because the pain of staying the same becomes greater than the fear of change."
The TV host explained that once you remove those avoidant behaviours, "all those things you were avoiding roar to life".
"And you have to figure out how to live with the things you've been blocking out. In my case, since I was a teenager."
Gunsberg said he uses that time in his life to remind himself how far he has come.
"But I'm disappointed when I meet people from that time in my life and they're excited to see me again… and I don't remember who they are. The hurt in their face, that makes me sad," he said.
Before becoming sober in March 2010, Gunsberg says he sabotaged personal and professional relationships, and spent years abusing food, drugs and alcohol. This, he maintains, was while ignoring his underlying mental health issues, which led to psychotic breaks and suicidal thoughts.
Earlier this month, Gunsberg's cover for the September issue of Men's Health was released, alongside a powerful interview.
In the publication, Gunsberg speaks about the physical and mental health transformation he has experienced over the past year, and how he has completely stopped taking the medication he was dependent on to manage his OCD.
"I started this #MHtransformation as a way to help me manage life off of meds. I hadn't been on antipsychotics for about 18 months before I started this," the podcast host wrote on Instagram.
"I'd shifted to a different medication for the OCD, however as I got better and better, the side effects now became more prominent than the symptoms – so me and my Dr decided to try life without them.
"Coming off meds in Dec meant that I needed to put management strategies in the place where they once were, I needed things to help me regulate my emotions and emotional responses – and resistance training was a large part of that."
Gunsberg went on to explain that he pushed his body every day to release the feel-good hormones of "endorphins, dopamine, serotonin and norepinephrine".
He also regularly checked in with his psychiatrist and his GP during the entire process.
"It's now 7 months off meds, and I'm still under Dr's supervision because there's a difference between not taking meds and not NEEDING to take meds," he explained.
"To keep it that way, resistance training is something I do almost every single day. I ride my bike almost every single day. I eat with purpose and consideration every single day."
The 44-year-old said the mental health and physical health benefits of his new lifestyle regime are "off the charts".
"And let's be honest, the aesthetic benefits aren't bad either," he added.
In 2017, Gunsberg, a director for SANE Australia, revealed he had suffered from depression for a number of years, as well as social anxiety and OCD.
"… With men, we tend not to go to the doctor unless we're on fire… by then, it's so bad that you just want to feel better fast and, unfortunately, for me it didn't. I had to grit my teeth while I waited for the right dosages to show up," he told 
HuffPost
Australia 
at the time.
Back, After The Break (HarperCollins, $32.99) is out in book stores on Monday, August 20.
If you or someone you know is experiencing depression or struggling with their mental health, call Lifeline on 13 11 14, or Beyond Blue on 1800 224 636. If you are in immediate danger or at risk of self harm, call 000.