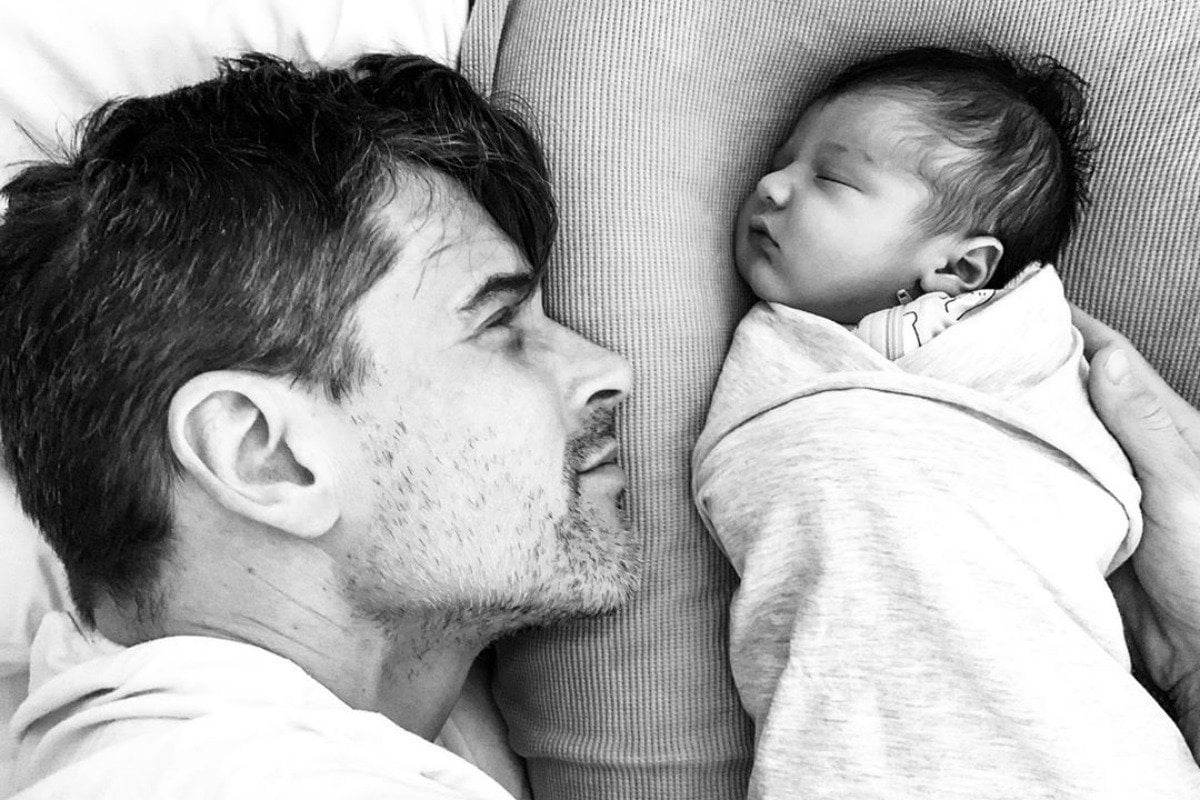 It's been just over a year since Osher Günsberg and his wife Audrey Griffen welcomed their son Wolfgang into the world. 
At the time, Osher was filming the first season of The Masked Singer when he received a text from his wife that she had gone into labour. After unmasking the winner of the show, Osher drove to the hospital.  
"I am in complete awe of my wife. ⁠What I witnessed her do, the power I saw her summon from within her to bring this boy into the world was utterly astonishing," he wrote on Instagram as he introduced his son to the world. 
Speaking to the Mamamia Out Loud podcast, Osher explained that becoming a parent for the first time to Wolfgang and a stepfather to Audrey's daughter Georgia, wasn't something he could really prepare for. 
"If you wait until you're ready, you'll never be ready you just do it and I promise you, you'll figure it out. Just trust in the knowledge that a gazillion people have done it before you, so every single problem that you think you'll face, someone has already figured it out. 
"Honestly, who hasn't held their newborn baby in their arms and going what have I done bringing you into this world?... Every single parent has done that and your know what? We figure it out."