Jenny Beavan is known for a few things in Hollywood, most notably her impeccable costume designs and her strikingly relaxed and casual attire.
But in the days following her success at the Academy Awards – collecting a trophy for best costume design on Mad Max: Fury Road – Beavan's talent for design has been overshadowed by debate on her choice of red carpet outfit.
Dressed down in a leather jacket and pants, some have labelled Beavan's self-elected dress code as 'disrespectful' and 'unladylike'. One of those people was columnist for the Daily Telegraph, Sarrah Le Marquand, who suggested the Oscar winning talent should, "put on a dress".
It was an attitude that wasn't appreciated by model and TV personality, Jesinta Campbell, who vehemently defended the Englishwoman and praised her individuality.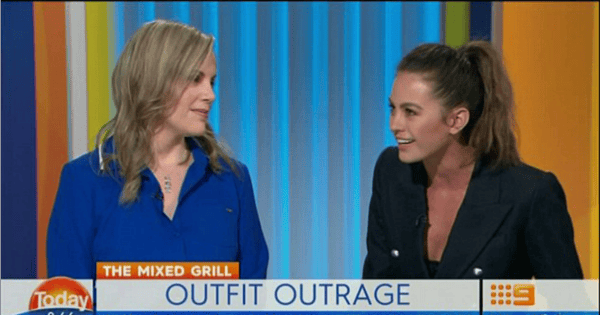 The 24-year-old spoke on the Today Show this morning, telling the panel: "I feel passionate about this, I love a woman who does not conform to ideals of society and Hollywood, go girl…