For most of its run, you'd have been forgiven for thinking the 2017 Academy Awards was the blandest to date.
The red carpet action was tasteful but forgettable, host Jimmy Kimmel didn't manage to offend anyone (though he was accused of stealing a joke), and as far as we know none of the stars got drunk and raucous.
However, the ceremony fell into chaos in its final moments when the night's biggest award, for Best Picture, was presented to the wrong winner.
Oh, calamity.
By now, you're probably familiar with the excruciatingly awkward series of events: screen legends Faye Dunaway and Warren Beatty announcing La La Land as the winner; the film's crew making their emotional acceptance speeches; the look on producer Jordan Horowitz's face as he took the microphone to state there had been a mistake, that Moonlight had in fact won.
It was, frankly, a mess.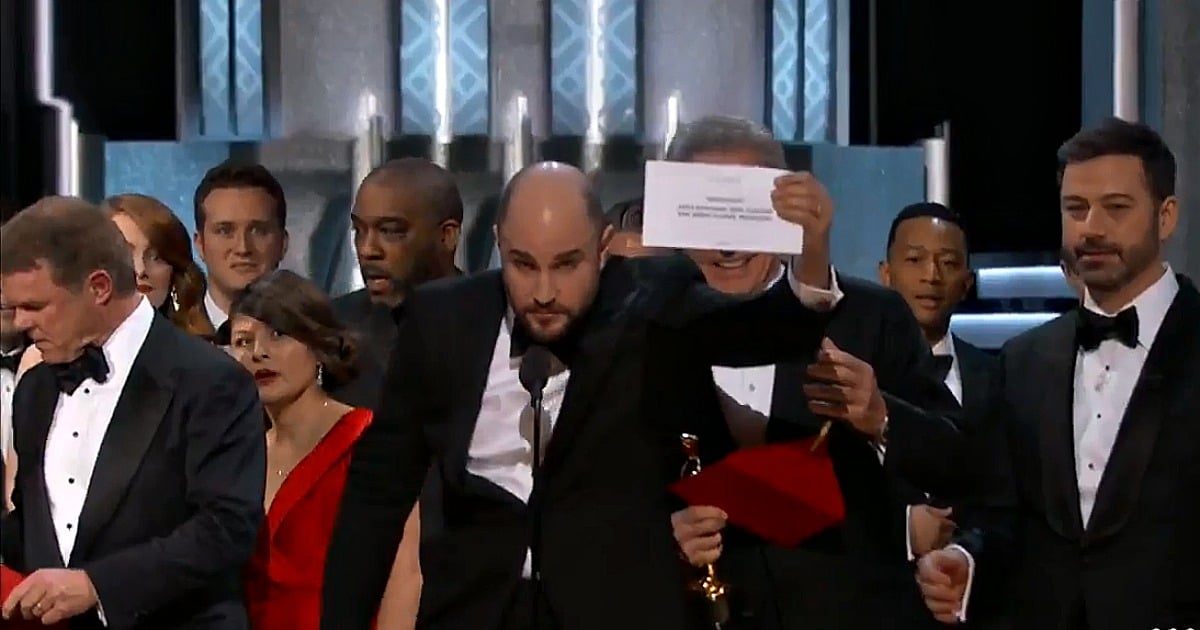 Although the Moonlight cast and crew were eventually handed their rightful awards, the victory had already been overshadowed by the question on everyone's lips:
How could this possibly happen? At the Oscars, of all occasions?
Well, thanks to one zoomed-in photograph, we could now have our answer. Kinda.
Listen: The Recap team debriefs on the drama of the 2017 Oscars. (Post continues after audio.)