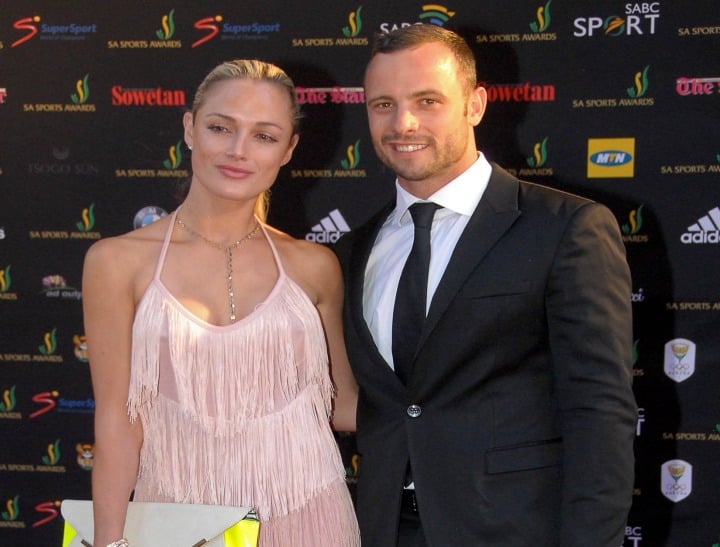 We've rounded up all the latest stories from Australia and around the world – so you don't have to go searching.

1. Oscar Pistorius to be released in August.
After serving only 10 months in jail for the murder of his girlfriend, Reeva Steenkamp, Oscar Pistorius is going home.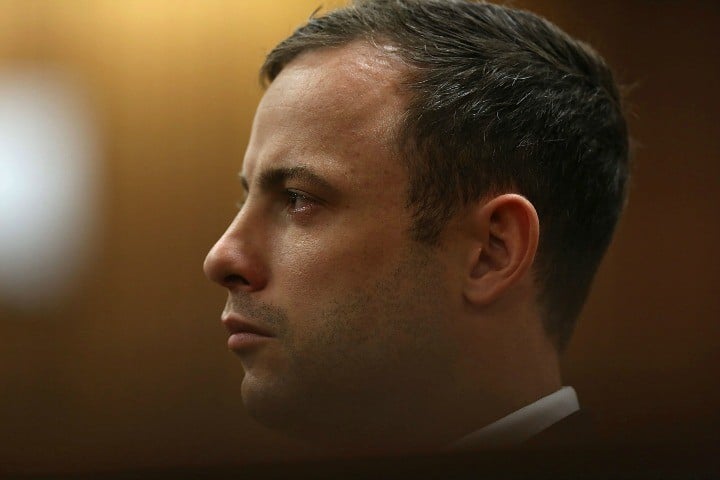 The South African athlete was found guilty of culpable homicide in 2014 and jailed for five years.
But the Parole Board has approved the placement of Pistorius under correctional supervision on August 21 – meaning he will be able to serve out the remainder of his sentence on house arrest.
An appeal on his culpable homicide verdict will be heard in November with state prosecutors saying Pistorius should have been found guilty of murder meaning he could end up back in jail.
Tania Koen, a lawyer for Ms Steenkamp's parents Barry and June, said that while the two had forgiven Pistorius, "ten months is not enough".
"It also doesn't send out the proper message and serve as the proper deterrent as the way it should."
For more read this post here.

2. Christine Forster: "The important thing about children is that they are in loving, supportive families."
On the ABC's Q&A last night the sister of the Prime Minister and City of Sydney Councillor, Christine Forster, has defended the idea of gay couples having children saying that she has four children herself.
"Obviously you cannot have a child without a biological mother and a biological father" she said in response to a question from a woman in the audience who said that "children are going to miss out" if same-sex marriage is legalised.
"The important thing I think about children and families it that they are in loving, supportive families," Ms Forster said.
"With all due respect, I don't think that is the exclusive preserve of the traditional family unit.
"I think that children can be loved and supported and brought to their fullest potential with the most wonderful self-esteem, self-confidence and ability to make the most of themselves in same-sex families and in single parent families."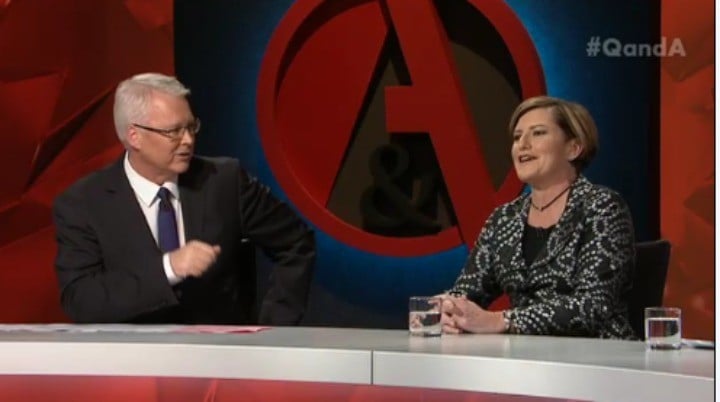 3. Same-sex marriage "not inevitable."
Fairfax Media reports that several right wing Parliamentarians have said same-sex marriage is not inevitable and they believe they have the numbers to oppose a free vote.
"If you put this to a ballot in the party room, this does not get up," one told Fairfax Media.
Victorian backbencher Michael Sukkar told the newspaper that Coalition MPs owed their voters "an obligation to stick by the policy they had taken to the last election."
"In my view, every Coalition MP had an unequivocal position on same-sex marriage before the last election," Mr Sukkar said.
"In my views those MPs should not go against the position they adopted because that would have been a factor in their constituents voting for them last time."

4. Dick Smith may run against PM in next election.
Dick Smith says he could run in the electorate of Warringah against the Prime Minister, Tony Abbott, to pursue aviation reforms during the next federal election.
Mr Smith told ABC radio yesterday "There's a chance I might … have a go in Tony Abbott's seat, mainly to communicate that if you're a government and you say you are going to do things, you have to do them."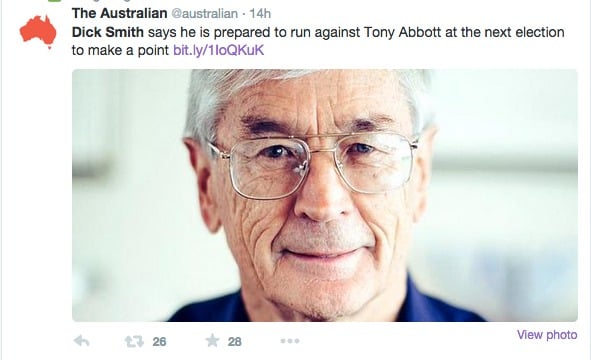 5. Mother to be sentenced today over two-year old's death.
The mother of a two-year old will be sentenced today over his manslaughter.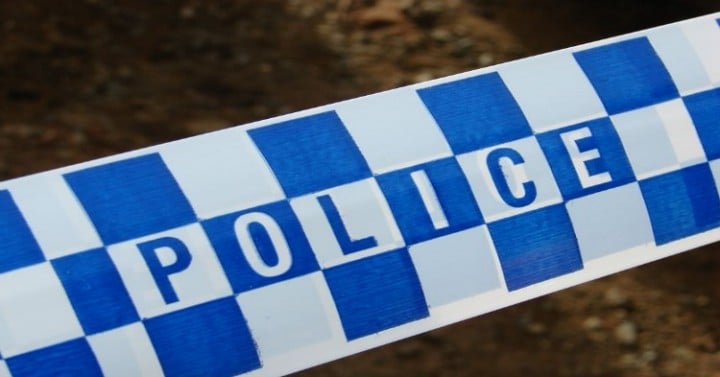 The two-year-old boy died in hospital in 2012 with injuries including fractures to several ribs, a shoulder blade, his forearm and clavicle.
His mother was found guilty of his manslaughter after the Crown alleged that she failed several times to seek medical treatment and "substantially caused or accelerated the death of her son".
The boy's stepfather called triple zero on the afternoon of August 3, 2012 and complained the toddler was "limp".
An ambulance was called but an hour later the boy was pronounced dead at Wollongong Hospital.
Crown prosecutor Chris Maxwell QC said the boy died from multiple injuries probably sustained in the days before his death.
AAP reports that Mr Maxwell said the boy "had suffered a blunt force injury to his head and abdomen, which would have caused the boy's gut wall to break and his bowel contents to leak out."

6. Man faces court after bulldozer razes home.
A man faces court today after he allegedly used a stolen bulldozer to crush four vehicles and a house in the Newcastle suburb of Teralba yesterday morning.
The 48-year-old Lake Macquarie man, Jamie Sager, faces 11 offences after he allegedly drove the stolen bulldozer over the home of his former friend.
A woman and her two daughters who were inside the house at the time escaped moments before it was knocked down.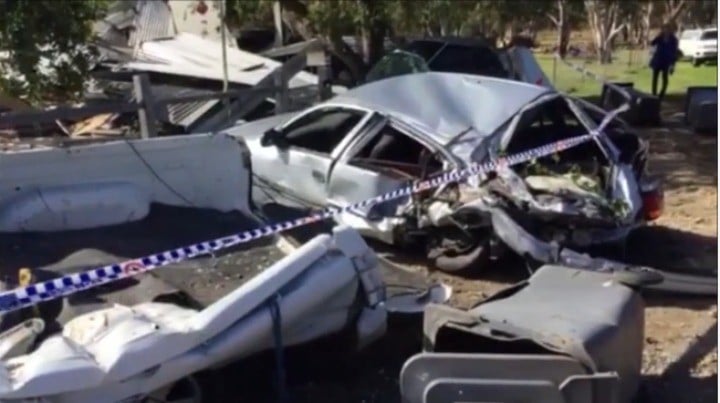 7. Transgender woman bashed in Sydney.
A transgender woman who was bashed on Friday night in an inner Sydney pub – in Newtown – has said that the lock out laws have pushed violence into the streets of  the previously safe suburb.
Stephanie McCarthy says she was attacked by four men on Friday night.
I'm just one of a long line of people who have been bashed just for being who we are," she told protestors at a rally last night.
"Lives are getting destroyed … and if we don't do something someone is going to die on these streets."
Another woman said"I've been bashed, I've been spat on, I've been taunted and followed home. It's really horrible how much this place has changed" reports Fairfax Media. 
A recent review of the lock out laws found that the number of non domestic-violence related assaults in the areas the lock out laws targeted – central Sydney – had dropped as well as finding there was not a rise in violence in fringe suburbs such as Newtown.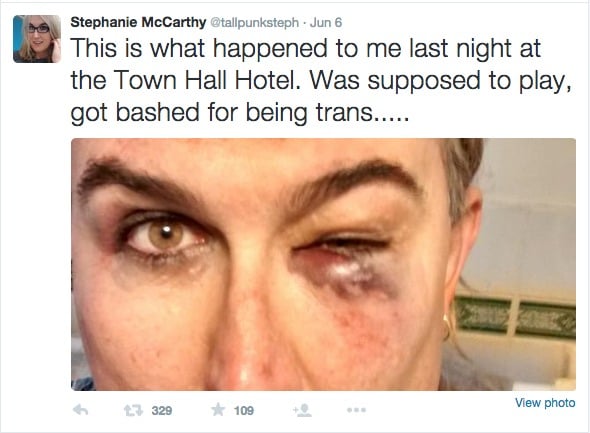 8. Prison escapees left smiley on a post-it note.
Police in the US are investigating staff at a correctional facility after two prisoners used power tools to dig a tunnel to their escape.
Richard Matt, 48, and David Sweat, 34, used power tools to break out of Clinton Correctional Facility in Dannemora on Friday night.
The two men cut through the steel back walls of their cell before clambering along a catwalk to reach a series of pipes and tunnels, which they again cut their way through.
The breakout is the first escape from the prison, nicknamed "Little Siberia", in 150 years.
Police are trying to determine where the tools came from.
The New York Post reports that a female employee at the prion has been questioned and removed from her post for her alleged role in the escape.
The newspaper reports that Matt "has a way with the ladies" and that this may have played a role in enlisting a female accomplice.
The murderers left behind a note with a smiley face on a post it saying, "have a nice day" to taunt those who found their empty cells.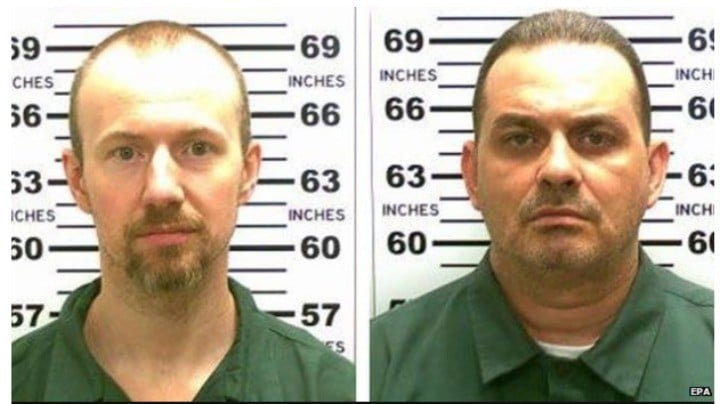 9. Teenager injured in roller coaster crash has leg amputated.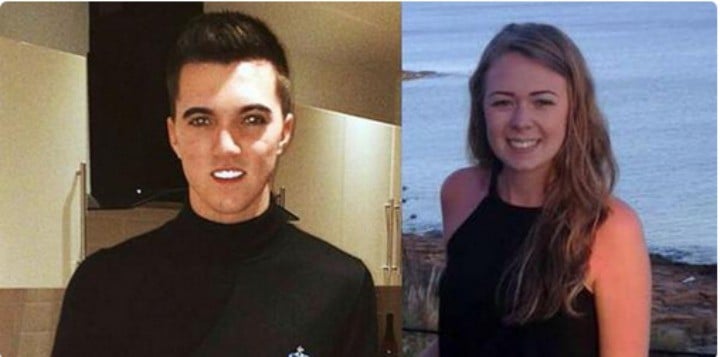 A British teenager has had her left leg amputated above the knee after the accident on The Smiler rollercoaster at the Alton Towers theme park in the UK last week.
Seventeen-year-old Leah Washington faces months of rehabilitation after losing her left leg above the knee.
Washington and boyfriend Joe Pugh were among the 16 injured in the crash at the theme park that reopened yesterday.

10. Three cheeky whippets go viral.
A video of the mess made by three dogs has gone viral after a man uploaded a video to YouTube showing how his three whippets ripped his brand new bed to shreds.
Paul Sinclair's YouTube video, titled "3 Cheeky Whippets," shows dogs Versace, Armani and Coco giving a tour of their handiwork.

Watch today's headlines with this 90-second clip:
Do you have a story to share with Mamamia? Email us [email protected]
[post_snippet id=324408]