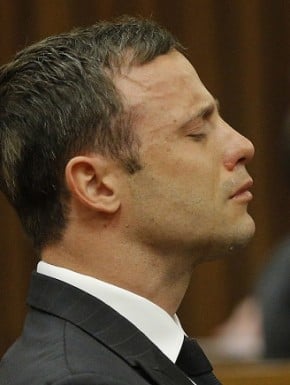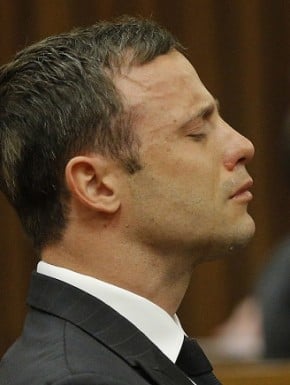 Oscar Pistorius has been found not guilty of the premeditated murder of his girlfriend, Reeva Steekamp, on Valentines' Day last year.
Judge Masipa yesterday found the double-amputee sprinter had not  intentionally killed his girlfriend. 
She did say the 27-year-old paralympian had been negligent, but has yet to rule on whether the killing was culpable homicide (which is approximately the same as what we call manslaughter in Australia). The judge will deliver a verdict on that charge tonight.
Some women's rights groups are outraged about yesterday's verdict; a number protested outside the courtroom yesterday, holding signs that emphasised their disgust over the high levels of violence against women in South Africa. 
Others were simply baffled as to how the evidence was insufficient to establish a murder conviction — although the prosecution has admitted that its case relied entirely on circumstantial evidence, which made the charge of murder difficult to establish.
For those who need a refresher, these are six critical allegations and moments from the Pistorius trial.