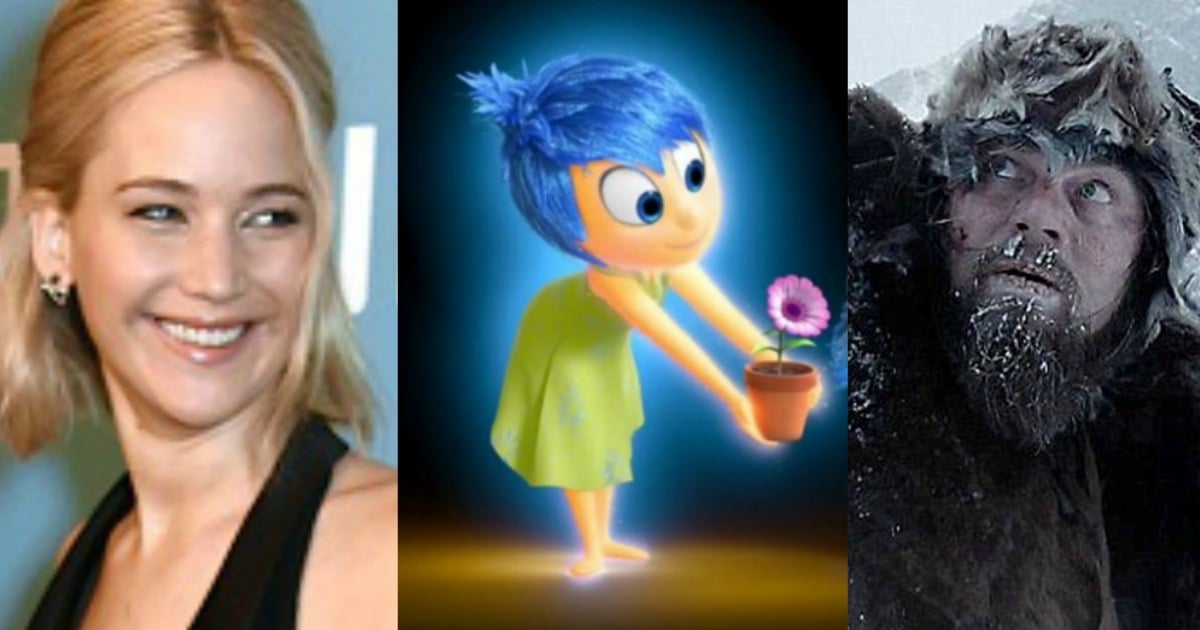 Always the bridesmaid, never the bride. Spare a thought for Leonardo DiCaprio — from now until the 28th of February, his every move will be followed as punters try to figure out if this will finally be his year.
Despite four previous nominations to his name, DiCaprio is yet to take home a shiny gold man named Oscar. This year he's been nominated for The Revenant, which is leading the Oscars race with 12 nominations.
Fresh off his Golden Globe win, DiCaprio, 41, released a statement after receiving the news of his Best Actor nomination.
"I am so grateful to the Academy for their recognition of this film. Making The Revenant was one of the most rewarding and collaborative experiences of my life. None of this would have been possible without Alejandro [González Iñárritu]'s talent, vision, and determination. Our dedicated crew also deserves to share in this moment. Together, they have created a truly unique cinematic experience. Congratulations to all of my fellow nominees this season. Thank you to the Academy."
Watch the trailer for The Revenant… post continues after video.
The other nominations won't come as much of a surprise either, though the Academy has been castigated on social media for the lack of diversity among the nominees.
Why did the Oscars announce all the white nominees first?

— Ricky Gervais (@rickygervais) January 14, 2016
Jennifer Lawrence, 25, has made history this year by becoming the youngest actor ever to earn four Oscar nominations. This year, she's up for best actress for Joy.
"I am beyond grateful and humbled by this nomination,' she stated. 'I feel incredibly honored to be recognized among the other amazing women in this category," she said in a statement.
Cate Blanchett is flying the flag for the Aussies in the same category, while Brie Larson, 26, a first-time nominee, was staggered by her nomination for Room.
"I thought, 'holy shit!' I'm shaking right now. I'm really confused. It's the highest form of flattery in my field,' she told Good Morning America from Australia, where she's shooting a film.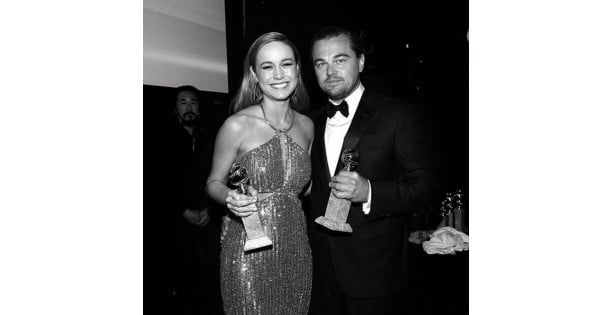 "The nominations mean so much because it comes from your peers, it comes from fellow actors. I was home-schooled and I never really felt like I was part of any group. To be included with people that I respected so much since I was a kid is just absolutely incredible.'"
Check out the full list of nominees below.
Best Picture
Bridge of Spies
Brooklyn
Mad Max: Fury Road
Room
The Big Short
The Martian
The Revenant
Actress in a Leading Role
Brie Larson – Room
Cate Blanchett – Carol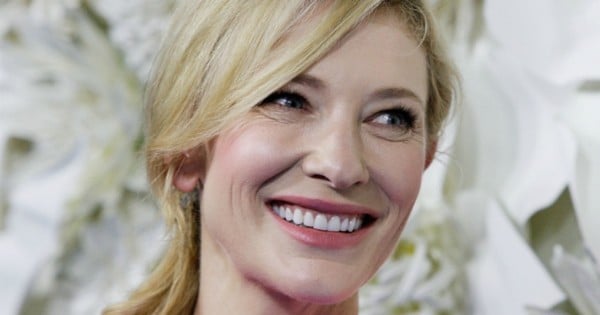 Charlotte Rampling – 45 Years
Jennifer Lawrence – Joy
Saorise Ronan – Brooklyn
Actress in a Supporting Role
Alicia Vikander – The Danish Girl
Jennifer Jason Leigh – The Hateful Eight
Kate Winslet – Steve Jobs
Rachel McAdams – Spotlight
Rooney Mara – Carol
Actor in a Leading Role
Bryan Cranston – Jumbo
Eddie Redmayne – The Danish Girl
Leonardo DiCaprio – The Revenant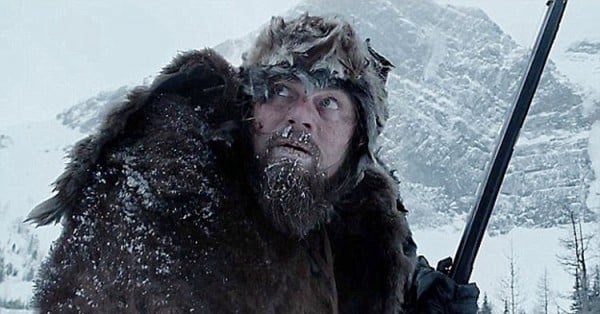 Matt Damon – The Martian
Michael Fassbender – Steve Jobs
Actor in a Supporting Role
Christian Bale – The Big Short
Mark Ruffalo – Spotlight
Mark Rylance – Bridge of Spies
Sylvester Stallone – Creed
Tom Hardy – The Revenant
Animated Feature Film
Anomalisa
O Menino Eo Mundo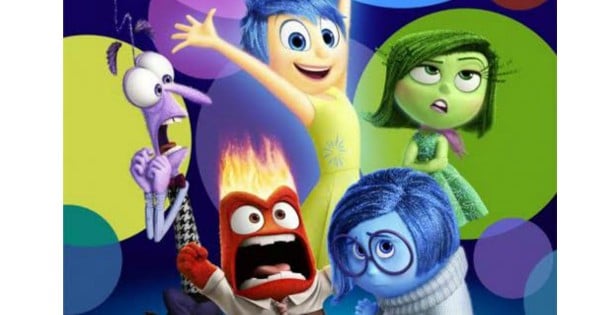 Inside Out
Shaun the Sheep The Movie
When Marnie Was There
Directing
George Miller – Mad Max: Fury Road
Lenny Abrahamson – Room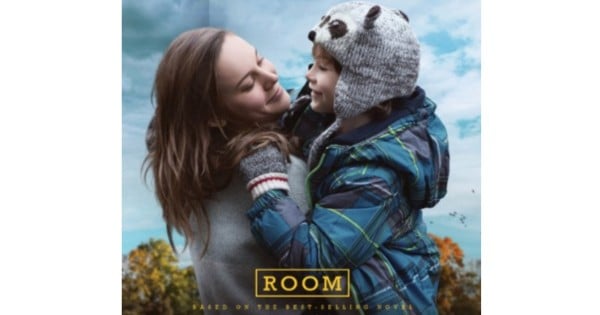 Tom McCarthy – Spotlight
Adam McKay – The Big Short
Alejandro G. Iñárritu – The Revenant
Film Editing
Margaret Sixel – Mad Max: Fury Road
Tom McArdle – Spotlight
Maryann Brandon and Mary Jo Markey – Star Wars: The Force Awakens
Hank Corwin – The Big Short
Stephen Mirrione – The Revenant
Writing (Adapted Screenplay)
Nick Hornby – Brooklyn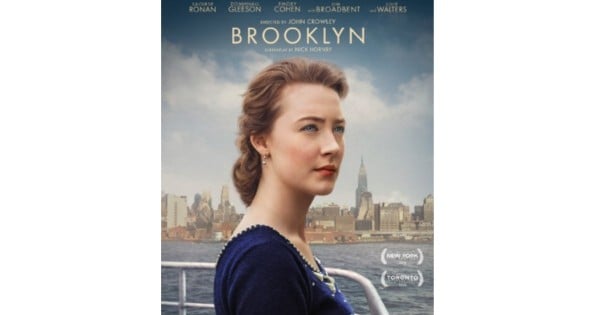 Phyllis Nagy – Carol
Emma Donoghue – Room
Charles Randolph and Adam McKay – The Big Short
Drew Goddard – The Martian
Writing (Original Screenplay)
Matt Charman, Ethan Coen and Joel Cohen – Bridge of Spies
Alex Garland – Ex Machina
Peter Docter, Meg LeFauve, Josh Cooley; Original sotry by Peter Docter, Ronnie del Carmen – Inside out
Josh Singer and Tom McCarthy – Spotlight
Jonathan Herman and Andrea Berloff; Story by S. Leigh Savidge, Alan Wenkus and Andrea Berloff – Straight Outta Compton
For the full list, check out The Academy's website.