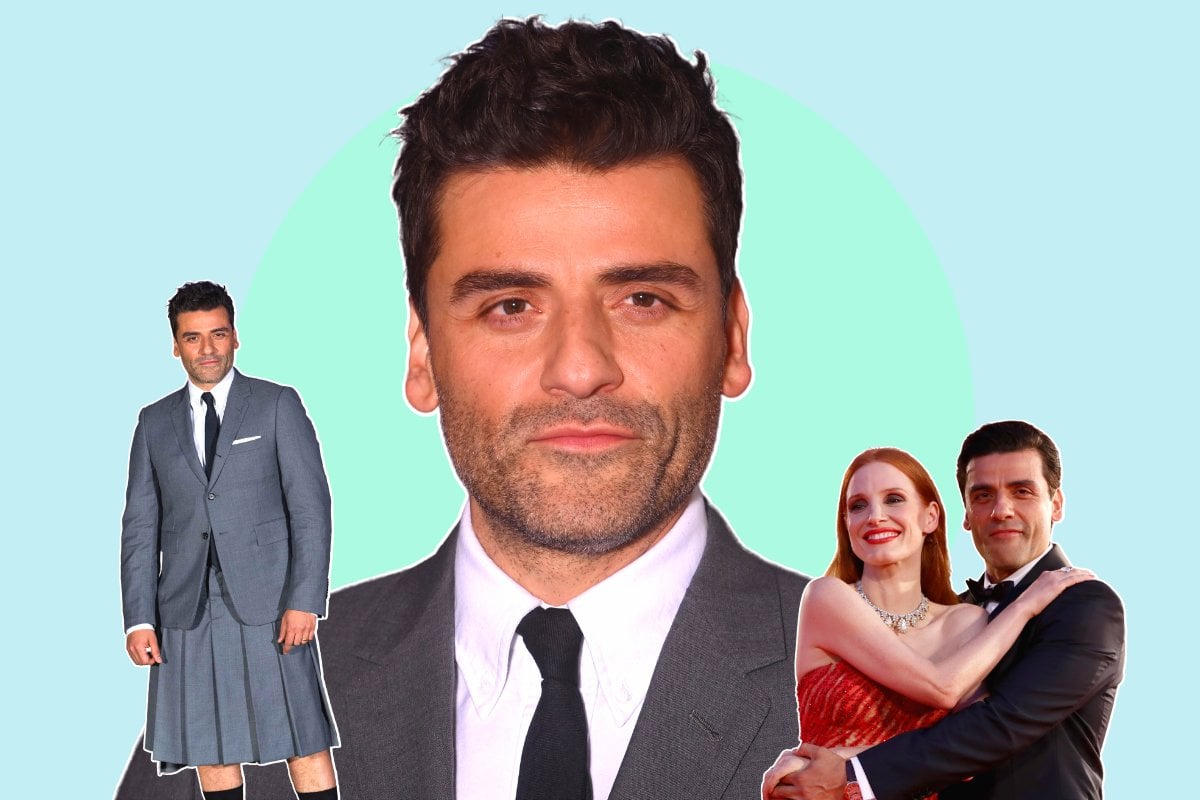 Oscar Isaac breathes, and social media flails.
It's been that way for a while: from the many wholesome, viral moments from his friendship with Pedro Pascal, to last year's internet-breaking Cannes red carpet moment with Jessica Chastain.
Most recently, it's been occasions from his very busy press tour for the new Disney+ Marvel series Moon Knight. There have been skirts. And co-star Ethan Hawke's reaction to the skirts. And Isaac's reaction to Hawke's reaction to the skirts. And Hawke's reaction to Isaac's reaction to his reaction to the skirts.
So on and so on, forevermore. We hope.
Long story short: 43-year-old Oscar Isaac, one of the most versatile actors in Hollywood, is as beloved by moviegoers and pop culture junkies as he is by his many, many famous friends and colleagues.
He is what we call an 'internet boyfriend': a loosely defined phenomenon in which specific celebrities infiltrate our social media feeds, and spurn endless memes, wonder and thirst. Think Stanley Tucci and his bartending videos, Timothée Chalamet and his jaw, Dev Patel and his... everything.