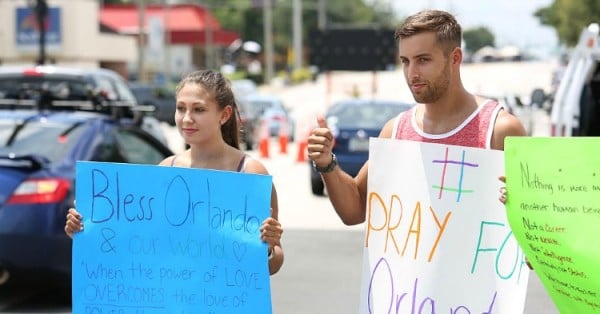 We've rounded up all the news you need to know today, so you don't have to go searching.
1. Details continue to emerge about Pulse nightclub shooting in Orlando.
World leaders, authorities and the LGBT community have reacted to the horrifying shooting at a gay nightclub in Orlando, Florida that left at least 50 people dead in the early hours of Sunday morning.
At least 53 people have additionally been injured in the shooting attack, officials say.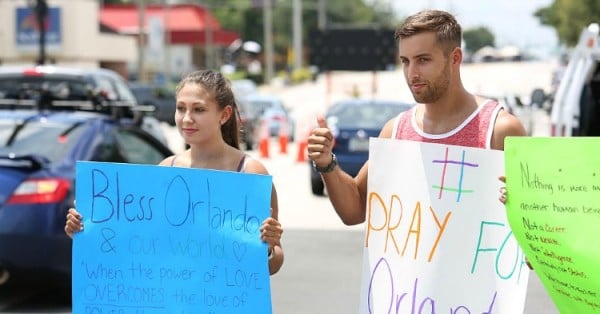 US President Barack Obama has called the attack an act of terror, and has ordered that all flags at the White House be lowered to half-mast in respect to the victims.
Orlando's Mayor declared a city-wide state of emergency.
Read about the shooting massacre here.
Other news in the Orlando shooting:
The ex-wife of the 29-year-old gunman Omar Mateen told The Washington Post he was violent and mentally unstable while they were married. "He was not a stable person," said the woman, who spoke to the US newspaper on the condition of anonymity. He would just come home and start beating me up because the laundry wasn't finished or something like that." Mamamia understands the woman, from Uzbekistan, met Mateen online and was married to him for two years.
Mateen first landed on federal agents' radar in 2013, after coworkers reported that he made "offensive" comments about radical Islamic propaganda. The FBI looked at him again in 2014 because of ties with an American who traveled to the Middle East to become a suicide bomber, NBC News reports. In both cases, agents determined there was nothing to warrant pursuing him.
ISIS has claimed responsibility for the shooting massacre in a statement, though the extremist group has offered no proof for its claim to the attacks. Law enforcement officials say Mateen, who is an American citizen born in New York, called 911 just before club shooting and swore allegiance to ISIS.
But Mateen's father spoke to media and denied his son had a religious motive, saying his son was anti-gay and had been angered by the sight of two men kissing during a trip to Miami. Sources told NBC News that Mateen didn't appear to have any direct ties with ISIS.
Republican presidential nominee Donald Trump has been criticised for tweeting: "Appreciate the congrats for being right on radical Islamic terrorism" in the wake of the tragic events.
2. Teens are taking up smoking to have smaller babies.
New research has found that pregnant teenagers are taking up smoking to reduce the size of their babies, The Daily Telegraph reports.
A decade-long study has revealed that Australian teens as young as 16 have seen warnings on packs of cigarettes about smoking reducing the birth weight of babies, and have seized on the dangerous habit because they're scared of giving birth to a large child.
Associate Professor Simone Dennis of the Australian National University said she was "stunned" by the disturbing finding, according to  The Daily Telegraph.