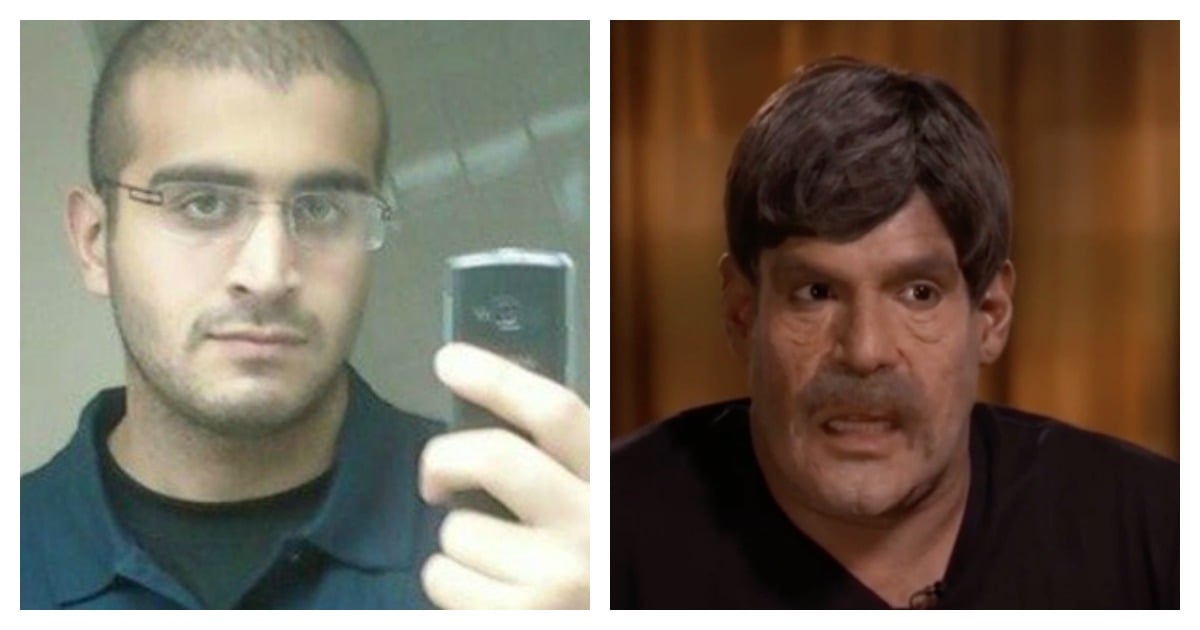 A man claiming to be the former-lover of Orlando shooter Omar Mateen has come forward saying he knows the real reason for the tragic Pulse nightclub attack that ultimately claimed 49 innocent lives.
Appearing on television program Univision, the man was identified only as Miguel and made up in facial prosthetics to protect his identity.
Speaking in Spanish throughout the interview, the man claimed to have been on many romantic trysts with Mateen, saying they met on Grindr and had a date at popular gay spot Parliament House before eventually moving into a "friends with benefits" arrangement.
"It was like any other date," Miguel said of  their first meeting.
Meeting for hookups between 15 and 20 times between October and December of last year, Miguel says the pair used the Ambassador Hotel as a rendezvous spot to meet and have sex.
Initially, Miguel said Mateen was "sweet" and "adorable", adding that he also loved to cuddle. But he quickly realised that Mateen was a confused man and got an insight into the father-of-one's turmoil when he spoke furiously about other gay men, particularly Latino men who frequented Pulse.
During their relationship Mateen admitted to Miguel he was married and had a son.
Despite their agreement, Miguel said that Mateen was hooking up with other men at the same time, saying he was a known regular at both Pulse nightclub and the Embassy Hotel. The hotel confirmed that Mateen stayed there at least 63 times last year alone.
After Mateen learned that a man he had been in a threesome with was HIV Positive, things quickly got dark, Miguel says, with Mateen growing furious.
Saying he felt rejected by the Latino men at Pulse, Miguel believes Mateen's motive was revenge, wanting to "make them pay", he said.
'The thing that makes me want to tell the truth is that he didn't do it for terrorism," the man told Univision's Maria Elena Salinas. "I know a lot of people will get a lot of pain for what I'm going to say, but I believe this crazy, horrible thing he did... it was for revenge."
Jimmy Fallon talks about the tragic shooting. Post continues... 
At one point during their two-month friendship, Miguel says the pair talked about religion, with Mateen describing Islam as a "beautiful religion in which everyone is welcome - gays, trans, bisexuals, heteros, everyone," which is why he is certain Mateen's crime was not one of terrorism.
"Pulse is where he felt used, rejected," he said.
"He was always there and he was there because he liked Latinos and he was attracted to dark skin. But sadly, from what he told me, he felt used."
During the interview Miguel said that he had reported his story to the FBI following the mass shooting and is currently in contact with federal officers to assist in their investigation.