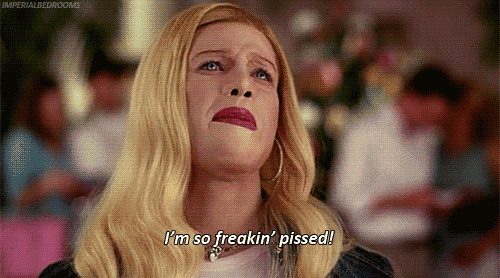 Arnott's Biscuits made a very special announcement today: the original PIZZA SHAPES are making a comeback.
I REPEAT, THE ORIGINAL PIZZA SHAPES ARE COMING BACK. THIS IS NOT A DRILL!
Our levels of excitement in the office are through the roof.
A few months ago, Arnott's Shapes changed the recipe of their original line up of Shapes and the people were not happy. While some of the original flavours were still available, when I caught wind of the fact that PIZZA SHAPES – my favourite shape flavour – would be no more, I didn't know what to do with myself.
Grief settled in. Tables were flipped, lunchboxes were thrown.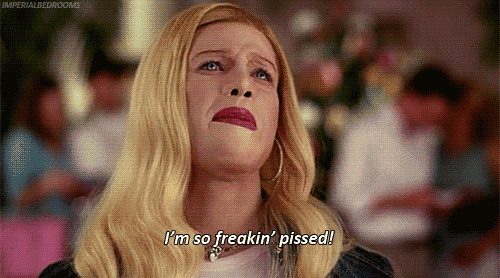 Same girl, same. Image: Giphy.
But thank the snack food lords, our prayers have been answered. The original PIZZA SHAPES will be returning to outlets across the country, and the life of this once distraught reporter is now filled with hope once again.
After reports of shoppers hoarding original packets and selling them on eBay for extortionate amounts, endless tweets expressing love and loss over their favourite flavour, and even letters from children begging to end the madness, Arnott's have listened and the people have won.