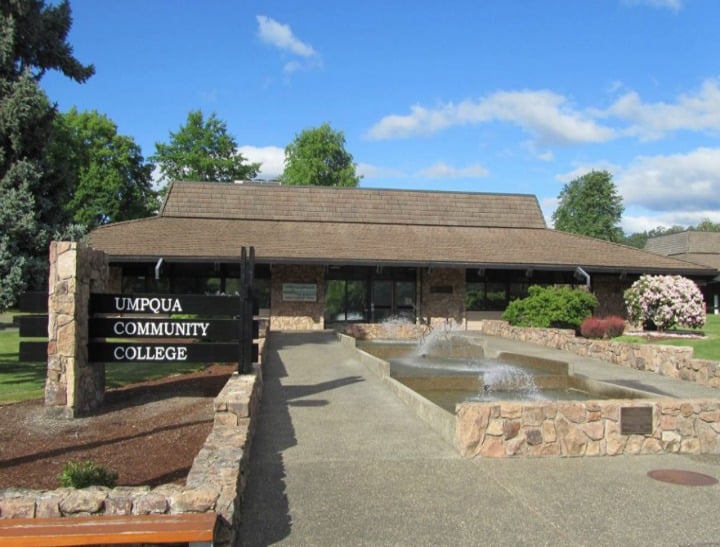 We've rounded up all the latest stories from Australia and around the world – so you don't have to go searching.
1. Shooting at US college leaves more than 13 dead.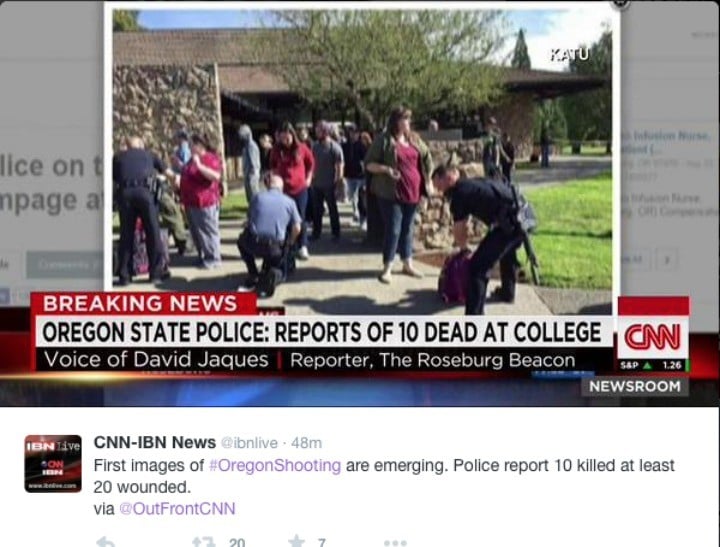 A shooting at a US college has left more than 13 dead and dozens injured – with the death toll final number unconfirmed.
The shooting at the Umpqua Community College in Oregon took place mainly in the science building.
The Umpqua Community College, that writes on its website it is "a peaceful, safe atmosphere, and year-round recreational activities," was rocked by the shooting that took place around 4am AEST – around 10am local time.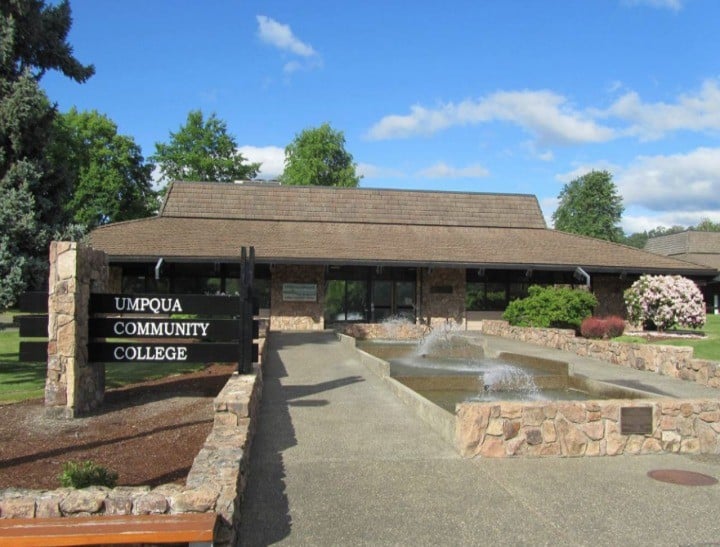 The Daily Mail reports that the shooter may have put out a warning to friends via the website 4Chan where a message was posted anonymously on bulletin board reading "Some of you guys are alright. Don't go to school tomorrow if you are in the northwest. Will post again in am, 10 min countdown. Won't say more to much to prepare."
Kayla Marie, a student at UCC, tweeted about the shooting as the situation unfolded.
"Omg there's someone shooting on campus. Students are running everywhere. Holy god."
The college is in what is known as a "gun free zone." It is the 45th school shooting in the US this year.
It is believed there was only one shooter who is now in custody.
2. Calls to make codeine based painkillers prescription only.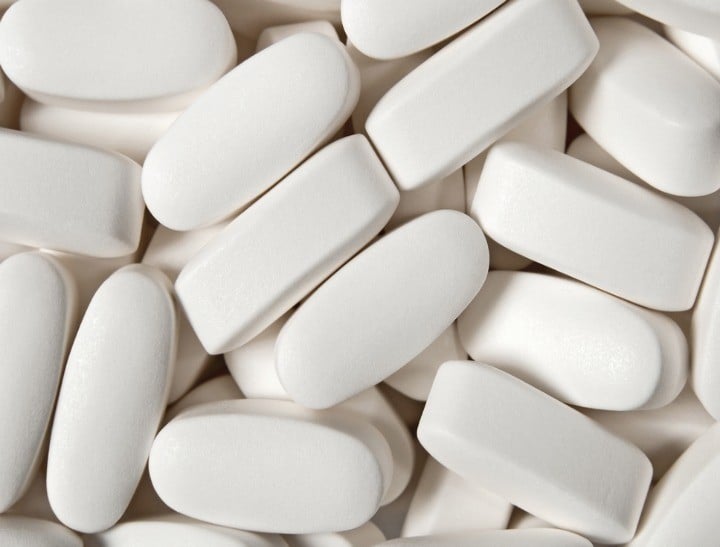 People suffering from backpain and other ailments that require codeine based painkillers may be making more visits to their doctors next year as there is a recommendation to make codeine-based painkillers like Nurofen Plus and Panadeine Extra prescription only from 2016.
The Therapeutic Goods Administration has recommended analgesic products containing codeine is reclassified to a Schedule 4 drug meaning it must be prescribed by a doctor.
Australia and the UK are the only countries where codeine is available over the counter.
An interim report from its Advisory Committee on Medicines Scheduling recommends making the products prescription only from June next year.
"There is also a lack of evidence of any benefit of codeine over placebo in the relief of cough, making the risk/benefit profile for this indication unfavourable," the report said.
The Advisory Committee on Medicines Scheduling also found that as many as 4 to 10 percent of people were "ultra-rapid metabolisers" making them at risk of a potentially fatal morphine overdose from a normal amount of codeine.
The Australian Medical Association told the ABC it backed the TGA to make an appropriate decision.
"The evidence is the key to making the decision here — it's not about anyone's interests other than the patient," AMA vice-president Dr Stephen Parnis said.
3. Abbott says he never trusted Turnbull.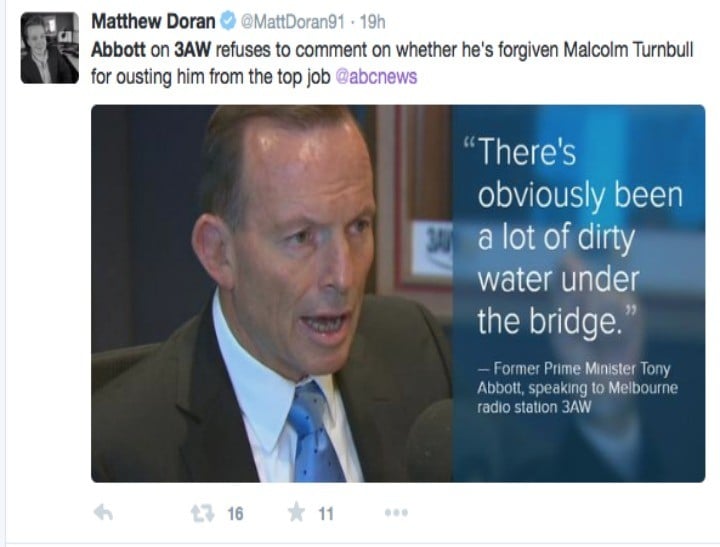 Former Prime Minister Tony Abbott has spoken of his fears that Malcolm Turnbull was always after his job.
Speaking on 3AW the former PM said yesterday that he never trusted Malcolm Turnbull, believing he was always intent on a leadership challenge.
Asked whether he had forgiven Mr Turnbull, Mr Abbott declined to answer.
"That's a very good question and it's probably one where I might exercise the former prime minister's prerogative of silence," he said.
"[There has] obviously been a lot of dirty water under the bridge.
"I have often said that Malcolm didn't stay in the Parliament to be someone else's minister; he's now got his chance at the top job. He's a very capable person, let's hope he makes the most of it."
4. Families wanted for in-home nanny trial.
The Education Minister is seeking families who work shifts or are in rural areas to sign up for the $200 million nanny trial.
The pilot program is now recruiting busy working families and nurses, emergency service workers and hospitality staff.
Education Minister Simon Birmingham told News Limited interested parents have until October 30 to register.
The nannies in new program will not need to hold formal qualifications in childcare, they must only be aged 18 or over, hold relevant working with children checks and first aid qualifications, be an Australian citizen and hold a 12 month employment visa.
"The rate of subsidy being paid is significantly less per child (than long day care) so we are not demanding certificate levels of qualification," Senator Birmingham said.
"In many instances with shift workers, nannies will be caring for children who are asleep," he said
News Limited reports families must have a household income of less than $250,000, all children must be vaccinated, and both parents must work, train or study for at least eight hours per fortnight.
The government will subsidise up to 85 per cent of the fixed hourly fee of $7 per hour per child, or $5.95 per hour per child.
5. Missing girl Ursula Barwick 'may be alive' and using a fake identity.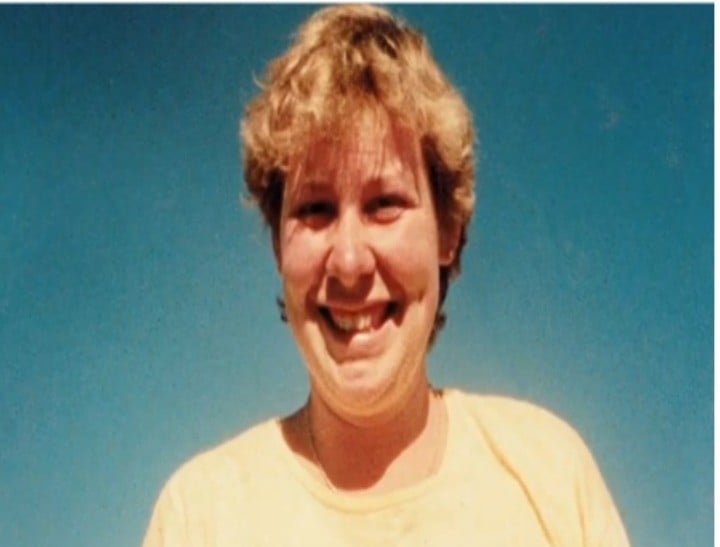 A teenager who went missing in 1987 may be alive police have revealed.
In 1987 Ursula Barwick – who was 17 at the time left her family home in Quirindi, south of Tamworth in rural NSW, to Hornsby in Sydney's north.
She was last seen at a Central Coast train station but never made contact with her family again
Police have now confirmed that Ms Barwick was working behind the bar at Coach and Horses Hotel on Avoca Street in Randwick in July 1989.
It is also reported that she may have worked intermittently as a nanny between 1986 and 1988 in Sydney.
Detective Sergeant Kurt Haywood said foul play was no longer the only line of inquiry into her disappearance.
"We're now more focused on someone who is alive and may have changed their identity rather than looking for someone where foul play may have been involved."
Det Sgt Haywood told media that if Ms Barwick did not want to make contact with her family police would respect that.
Anyone with information about the whereabouts of Ursula Barwick is urged to call Crime Stoppers on 1800 333 000
6. Police fear for "turbocharged version of ice" hitting Australia.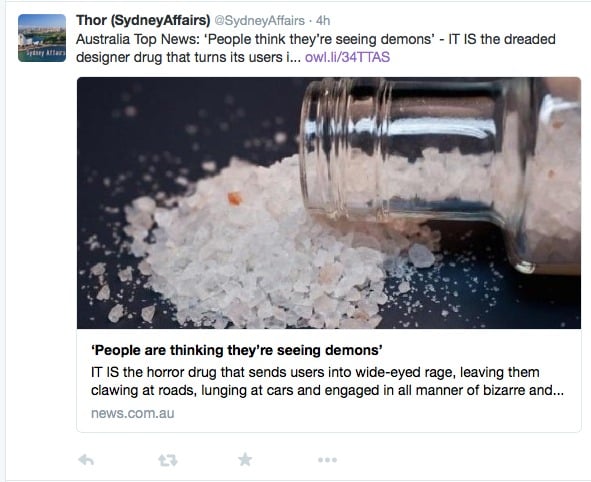 Police have expressed concerns about a range of synthetic drugs hitting our shores, like "flakka" that they say are worse than ice.
National drug testing laboratory Safe Work Laboratories say they have been testing for flakka in workplaces and detecting it at a rate of 1 per cent reports News Limited.
Flakka is a psychoactive substances (NPS) marketed as being "safe" or "herbal."
Toxicology expert Andrew Leibie said flakka and its derivatives triggered any number of reactions.
"Generally they have both a hallucinogenic-type affect, like LSD or magic mushrooms, but then they also have a stimulant effect, like ice," he said.
"It's taking the worst of those traditional drugs and combining them."
Victoria's chief police commissioner said that synthetic drugs were headed towards Australia.
We all know it is coming," he told Fairfax Media.
"It is a turbocharged version of ice."
7. Guidelines recommend vaginal birth after a cesearean.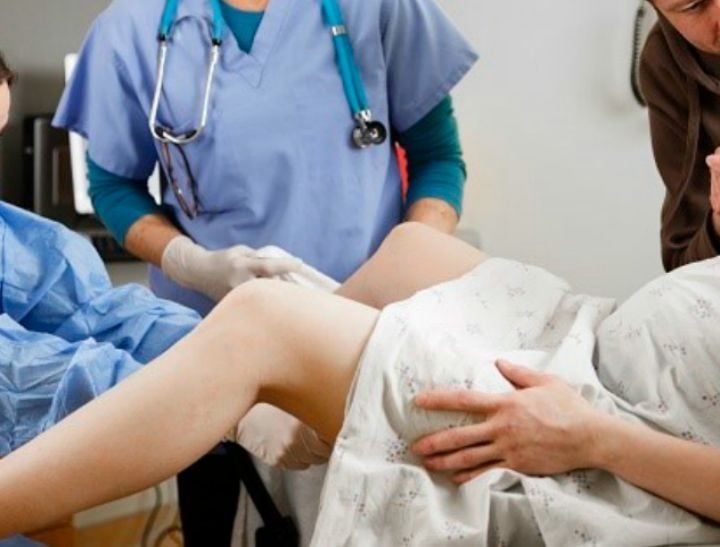 New guidelines by the Royal College of Obstetricians and Gynaecologists will recommend a vaginal birth after a caesarean.
In the past many cases doctors advised that a C-sections should be performed after a previous C-Section because they minimize the chance of complications for riskier births.
But the new guidance, published today, suggests that for the majority of women a natural birth is safe – and for most women has a lower chance of complications.
The guidelines say that a VBAC (vaginal birth after a Caesarean section) has a success rate of around 75 per cent, which is the same as for first-time mothers.
8. When can we move to Sweden?
Sweden, the country long famous for IKEA, Pippi Longstocking and H&M now has a new reason for us to want to move there.
A six-hour working day.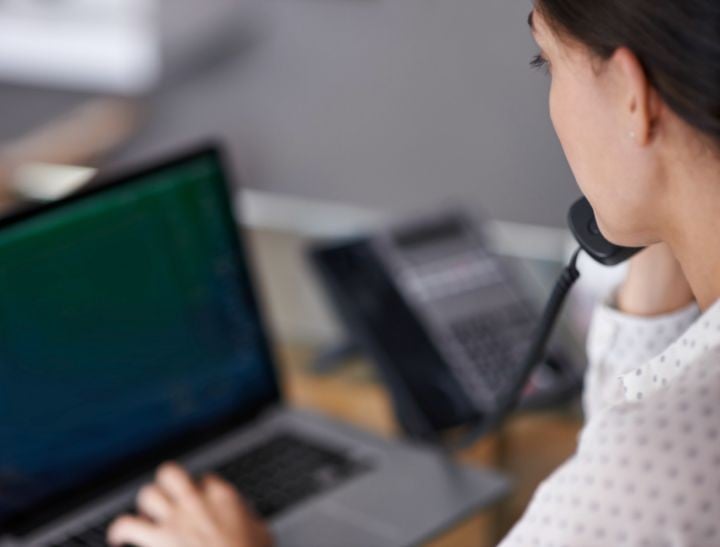 Businesses across the country are implementing the change so workers can spend more time at home and with their families.
In order to still get the work done workers are being asked to stay off social media and personal distractions, and companies have eliminated many standard weekly meetings.
In an interview with Fast Company, Linus Feldt, CEO of app developer Filimundus, said, "The eight-hour work day is not as effective as one would think."
Feldt continued, "To stay focused on a specific work task for eight hours is a huge challenge. In order to cope, we mix in things and pauses to make the work day more endurable. At the same time, we are having it hard to manage our private life outside of work."
"My impression now is that it is easier to focus more intensely on the work that needs to be done and you have the stamina to do it and still have energy left when leaving the office," Feldt says.
Several retirement homes have also shifted to six-hour days with nurses being paid the same money.  While it cost more money the costs were offset by better care for patients because nurses were less exhausted.
Do you have a story to share with Mamamia? Email us [email protected]
[post_snippet id=324408]