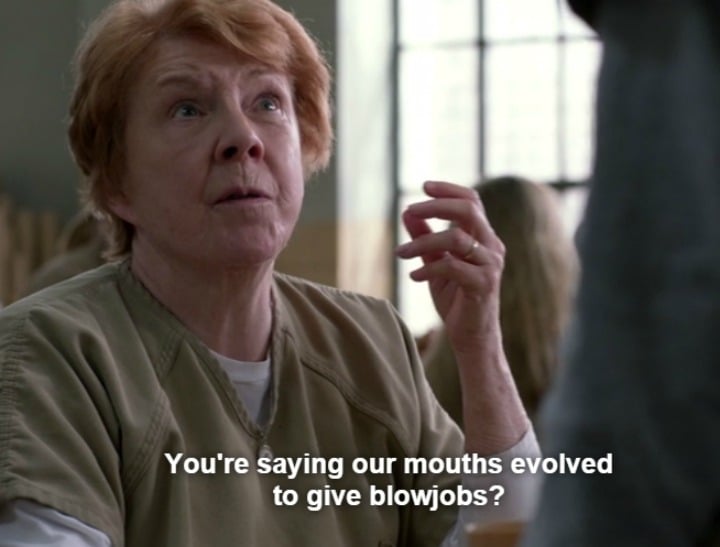 Here's to watching Netflix at the Gym from now on.
A few years ago I had a fling with the gym. It was the Christmas holidays and I was far from my own beloved treadmill so I located a gym near the place we were staying and went there every morning to do some time on the cardio machines.
It had been years since I'd been to a gym. Way more than a decade. Since I had my first child 17 years ago, I've been an at-home exerciser out of necessity. With babies and small kids, you can't always go out to work out (I've been known to jump on and off the treadmill to breastfeed a crotchety baby) so I've always made sure my exercise was in-house, quarantining me from the unpredictability of the weather and someone else to mind the kids.
Not much had changed since I was last at a gym. They still look and smell the same.
One thing that did change though was how I felt about my body. The more I went to this gym, the worse I felt. By the end of the first week I was having some pretty dark thoughts and so I upped the amount of time I worked out. Still nothing. I was fat. I was flabby. I was a monster. Such is the inner dialogue of someone with poor body image.
I found this puzzling because my body image hadn't been this bad for almost two decades. I'd done a lot of therapy. Worked hard to tame my demons. What on earth was this about?
It wasn't until halfway through the second week that it hit me.
Like most gyms, there was a row of TVs in front of the treadmills and steppers and even though I was listening to podcasts, I had nowhere to look except straight ahead at the screens which were all playing……music videos. Revolting music videos.
'The unexpected reason I felt crap about my body this summer.'
Music videos had certainly changed in the past couple of decades. No more Banarama in baggy jeans and jumpers, no rock bands filmed live in concert or narrative based film clips.
It was video after video of skinny plastic women's bodies in bikinis or g-strings or cut-offs that showed the underside of their bums…..fake boobs that didn't bounce….hard flesh that didn't jiggle…..tall, skinny young, plastic girls – and most of them were girls; they couldn't have been much older than 20. It didn't seem to matter if the singer was male or female. The abject objectifying of women as thrusting sex toys was the same.
No wonder I was looking down at my 40-year old body that had carried and fed three kids and hadn't had any surgery and feeling… inadequate. Deflated. Insecure. Unattractive.
It's the same way I used to feel as a teenager when I flicked through my beloved magazines and saw page after page of model perfection and, a few years later, photoshopped perfection.
Anyone who tries to tell you that it's just "glamour' and 'escapism' and 'you just shouldn't compare yourself' is probably a man or a woman who works in the industry and has been afflicted by fashion blindness, where you can't see what's right in front of you and you have no concept of the insidiously negative effect it has on others. From the day I became aware of what those music videos were doing to my head, I asked for the remote control and changed all the channels.