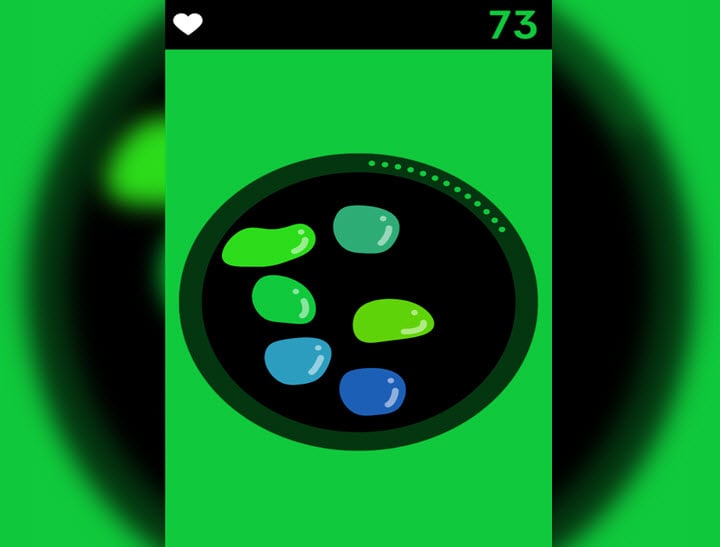 Is it blue? Is it green? REVEAL YOURSELF BUBBLE.
Just when you thought optical illusions had had their day in the sun, an app to end all apps arrived.
Specimen works by getting you to distinguish different colour hues from one another in the form of little bubbles.
It is also addictive. Very, very addictive.
Not only does the app result in hasty finger tapping and squinted eyes, it can also give the creators a valuable insight into the colour-related behaviours of the people using it.
The co-creator and Animation Director of the app, Erica Gorochow, told The Creators Project, "Having never designed a game before, I wanted to at least stick to an audience I knew well: designers.
Focusing on colour helped us draw constraints for what gameplay could be as well as explore a subject that felt endlessly curious. We wondered: if a lot of people played, what could we learn about colour on a huge scale?"