1. So it turns out Oprah's birth name… is not Oprah.
Friends… there are some facts that when revealed manage to shake you to the core. For us that was finding out that Oprah's real name isn't actually Oprah. Did you know this? Did you?
Get ready for it… it's actually Orpah. Yeah… and you know what isn't Harpo spelt backwards? Orpah.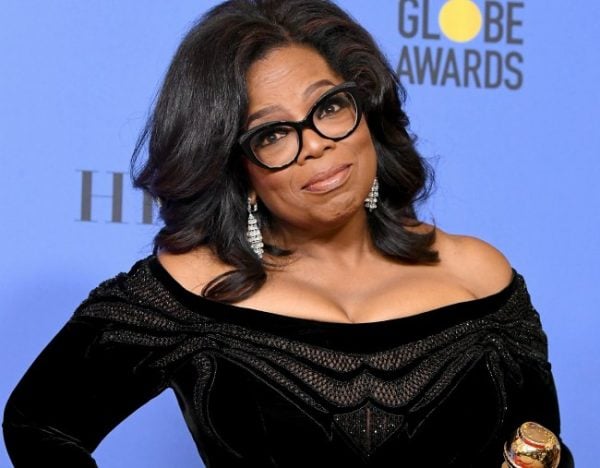 While it's not entirely new news, it's a fact not widely known and the media mogul herself hasn't spoken much about it.
Speaking about her name-change to the American Academy of Achievement back in 1991, she revealed that 'Orpah' was actually the name on her birth certificate, "but people didn't know how to pronounce it, so they put the "P" before the "R" in every place else other than the birth certificate."
"On the birth certificate it is Orpah, but then it got translated to Oprah, so here we are. But that's great because Oprah spells Harpo backwards. I don't know what Orpah spells."
Neither do we ,Oprah Orpah, neither do we.
2. Connie Britton expertly handles backlash over her Golden Globes jumper.